When I'm on the road, I always love to find more unique lodging than that of a typical hotel chain. I've stayed in some cool places over the years when I took time to seek out some out-of-the box places. So when I learned about staying in a train car hotel room, I was all in.
Sometimes you can find hotels with interesting features that make them stand out from the average chain hotel. And in that case, you get the best of both worlds - the predictability and reliability of a hotel chain you can trust, but with a little extra personality or some historic qualities that change the whole feel of the trip. That's what I found in the Crowne Plaza Downtown Indianapolis at Union Station.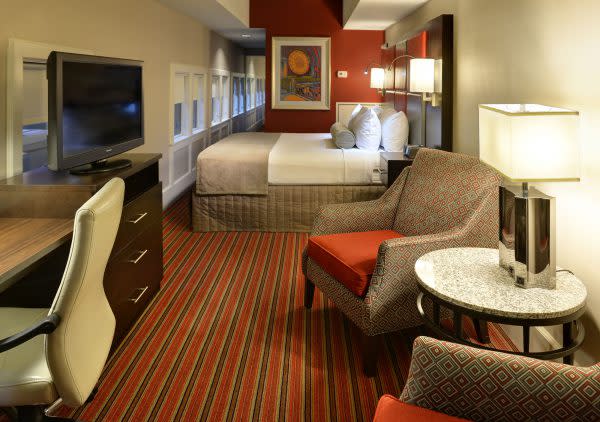 The interior of one of the train car rooms at the Crowne Plaza Downtown Indianapolis at Union Station.
Originally the country's first Union Station built in 1888, each space in the hotel has been converted into upscale accommodations and the station's Grand Hall now serves as a ballroom with 60-foot ceilings and 3,200 square feet of original stained glass.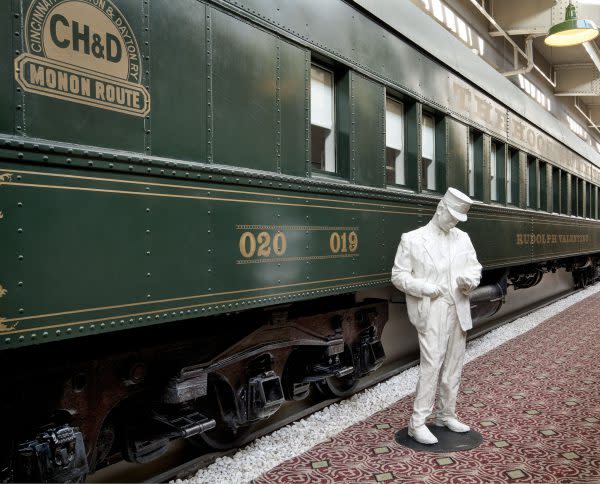 Each train car is split into two hotel rooms.
As you walk through the Grand Hall, you're taking the same steps of some legendary people who have also walked that path - among them Theodore Roosevelt, Harry Truman and Dwight D. Eisenhower. Abraham Lincoln also passed through Union Station twice. Once as he traveled to Washington D.C. for his inauguration and the other to lie in state after his assassination.
Thirteen train cars have been converted into guest rooms and there are two rooms per car. Each room is named for an influential person of the past. My room was in the Rudolph Valentino car. The rooms were spacious and had all the amenities of similar rooms at the hotel.
Throughout the site are statues that are "ghosts" of the past hinting to the unique history of what the hotel once was.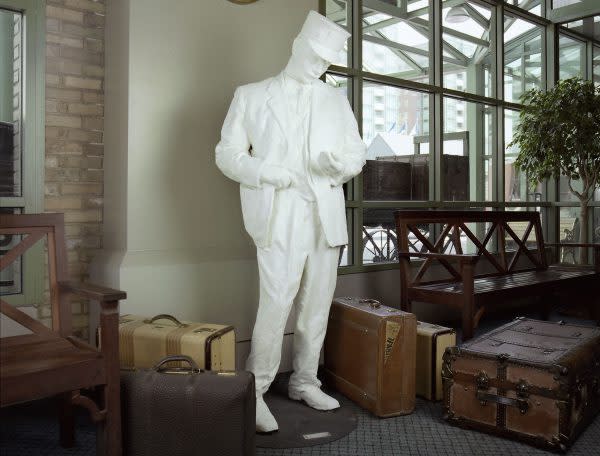 The Crowne Plaza Downtown Indianapolis at Union Station is also situated in a convenient location in downtown Indy with a connecting skywalk to Lucas Oil Stadium and the Convention Center. For more information, visit www.crowneplazaindydowntown.com.