Hinkle Fieldhouse personifies college basketball. This 90+ year-old basketball cathedral has stood the test of time as the home for Butler sports. It may be truly incredible, but just like Norman Dale proved, Hinkle's rims are the exact same measurements as anywhere else. This is your complete guide to gameday at Hinkle Fieldhouse.
The Arena
Hinkle Fieldhouse - Indianapolis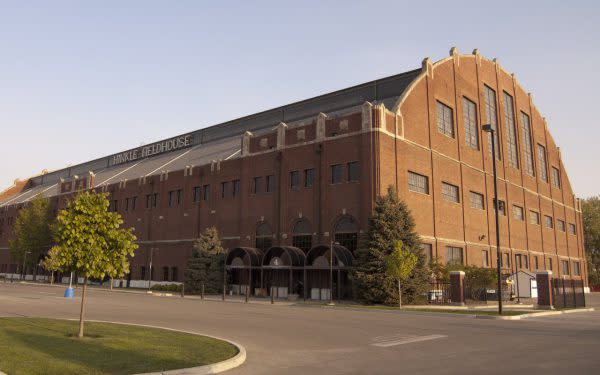 History:
The arena opened as Butler Fieldhouse in 1928 as the largest basketball arena in the United States until 1950. It was renamed Hinkle Fieldhouse in 1966 in honor of longtime coach Paul Hinkle. The fieldhouse is truly basketball royalty, as fans have been making their way to this bucket list arena for close to a century. Its classic splendor, character, and atmosphere have remained unchanged since its opening. Capacity is just over 9,100 fans today, although it was about 15,000 when it originally opened. There have been countless historic games and moments here that are forever engrained in basketball lore.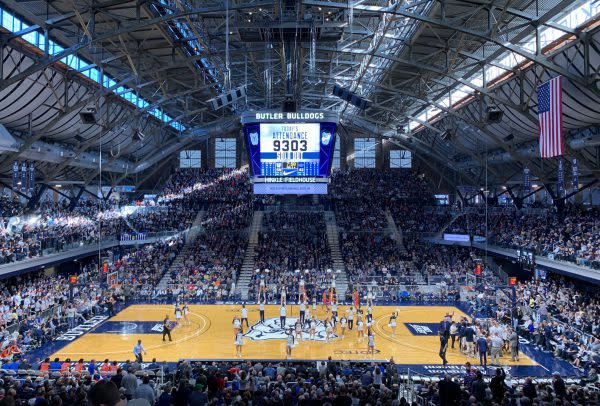 Photo taken pre-pandemic by Butler Sports.
Prominent Events Hosted: 
Hinkle Fieldhouse is iconic not only for its design but for the magical moments it has produced over the last 90 years. The Butler Bulldogs basketball teams call Hinkle home, with the men's team winning the Horizon League title here in 2010. It served as host to the Indiana High School Boys Basketball Tournament Championships from 1928 to 1971. Arguably the most memorable was when tiny Milan High School became the ultimate cinderella by beating Muncie Central High School in the 1954 men's championship. The "Milan Miracle" inspired the movie Hoosiers. Six U.S. Presidents have made their visit to Hinkle. All-star basketball games for the NBA and ABA have taken place at Hinkle Fieldhouse along with the first USA-USSR basketball game. It was also a host of the 2021 NCAA Tournament that took place entirely in Indiana.
Nearby Attractions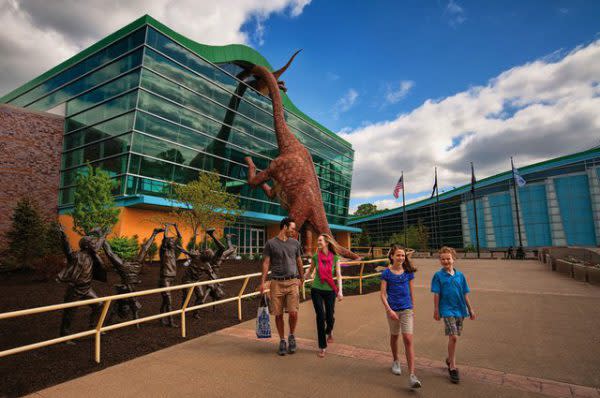 The Children's Museum of Indianapolis
The Children's Museum of Indianapolis is the largest of its kind in the entire world! Over 130,000 artifacts are housed on five floors of interactive fun and excitement. An abundance of exhibits, including Barbie You Can Be Anything: The Experience, Take Me There: Greece, American POP, Beyond Spaceship Earth, Dinosphere, and more, will provide entertainment for the whole family. The Riley Children's Health Sports Legend Experience is full of heart-pumping sports and physical fitness experiences. USA Today's 10 Best named it America's top children's museum! Buy tickets here.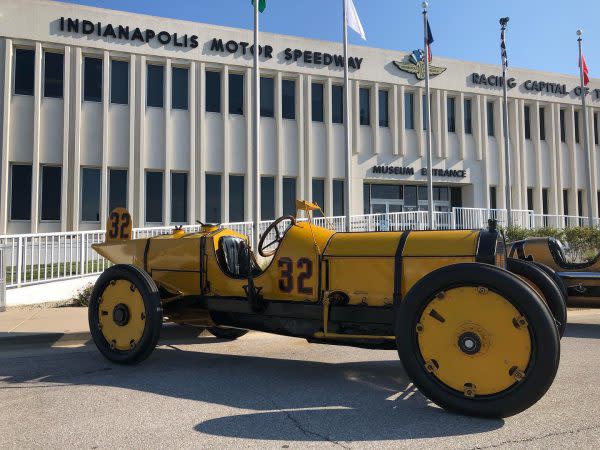 Indianapolis Motor Speedway & Museum
Located within the famed 2.5-mile Indianapolis Motor Speedway oval, the IMS Museum collection encompasses automobiles and artifacts representing more than a century of Indianapolis 500 culture, drama, and competition, plus vehicles representing NASCAR, Formula One, American short-track racing, drag racing, and motorcycles. The Indianapolis Motor Speedway Hall of Fame, comprised of drivers, team owners, and personalities who have had a significant impact on IMS, is also housed at the museum.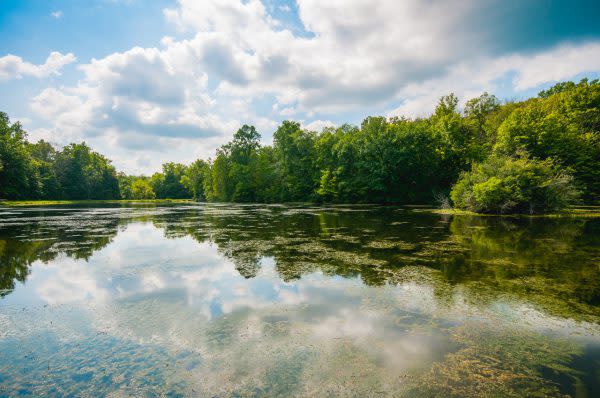 One of the nation's largest city parks, Eagle Creek Park covers over 3,900 acres of land on the northwest side of town. As the park's trails beckon to hikers and birders, its 1,400-acre lake welcomes fishermen and sailors. As well as picnic areas and a swimming beach, the park offers rentals for canoes, kayaks, sailboats, pontoon boats, and pedal boats available through Eagle Creek Outfitters.
See More Indianapolis Attractions
Nearby Restaurants
Sun King Brewing Company is an Indianapolis-based craft brewery with a focus on continually creating traditional seasonal and unique specialty beers.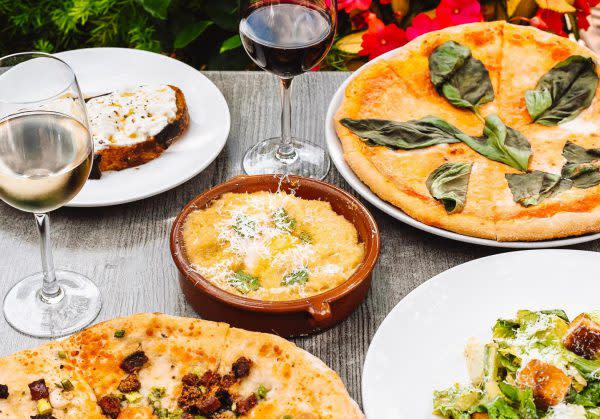 Napolese Pizzeria is about artfully made pizza and stone hearth baking. The seasonal menu and incredible Patachou service make for a world-class pizza experience. The adjacent wine bar has a seasonally changing menu of great bottles to enjoy in a similarly inviting space.
See More Indianapolis Restaurants
Notable Hotel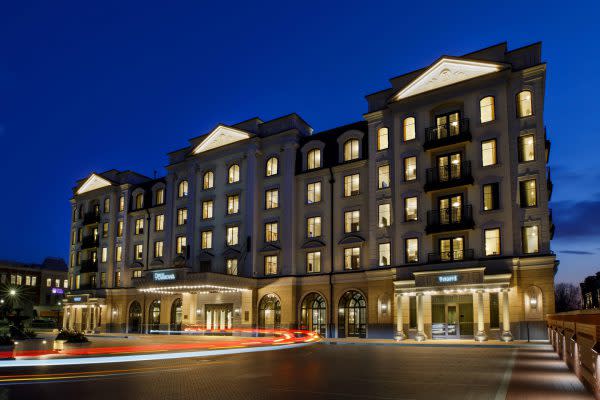 Hotel Carmichael in Carmel is an architectural masterpiece designed to inspire a journey through history with all the modern-day amenities a traveler could desire. It's a luxury 122-room hotel featuring a five-story, classically designed building with a jazz nightclub and cabaret dinner and music venue. The hotel also features a full-service restaurant, private dining, outdoor seating, and 4,000 square feet of conference space.
Indiana is a place with a high quality of life with great restaurants, outdoor activities, surrounded by a thriving community and business environment. Hoosiers represent all walks of life, experiences, interests, and geographical locations. As Hoosiers, we know we have an incredible story to tell.
Dawn and Scot Pollard - Hamilton County
Check out our Basketball Experience by clicking HERE!