Home of the IUPUI Jaguars, the Indiana Farmers Coliseum is a legendary venue. Not only does this versatile arena have an immense history, but it is also near one of the coolest living history museums in the country. This is your complete guide to gameday at Indiana Farmers Coliseum.
The Arena
Indiana Farmers Coliseum - Indianapolis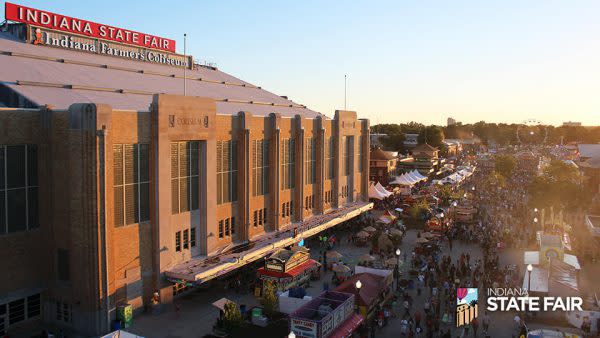 History:
The Indiana Farmers Coliseum opened in 1939 as part of President Roosevelt's New Deal program. With a capacity of 6,500 people and its location at the Indiana State Fairgrounds, this arena is ideal for events for all purposes. The Coliseum went under a $53 million renovation in 2012, modernizing the venue and paving the way for a new era of entertainment. It is currently home to the Indy Fuel hockey team and IUPUI Jaguars.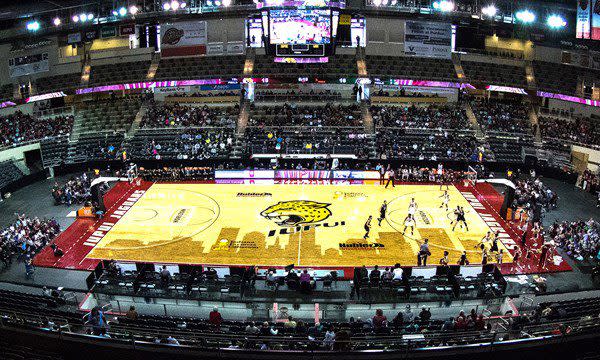 Photo by IUPUI Athletics.
Prominent Events Hosted: 
The Beatles played their only Indiana performances at the Indiana Farmers Coliseum. Additionally, the Pacers won three ABA Championships while playing at the Coliseum. In the 1940s, the Indiana High School Boys Basketball Tournaments held their finals here. Around that same time, the Coliseum hosted three American Hockey League Calder Cup Finals. Budweiser Fight Night Boxing, Indianapolis Boat, Sport & Travel Show, and other national concert acts have also taken place at the Indiana Farmers Coliseum. The Indiana Farmers Coliseum was a host of the 2021 NCAA Tournament that took place entirely in Indiana.
Nearby Attractions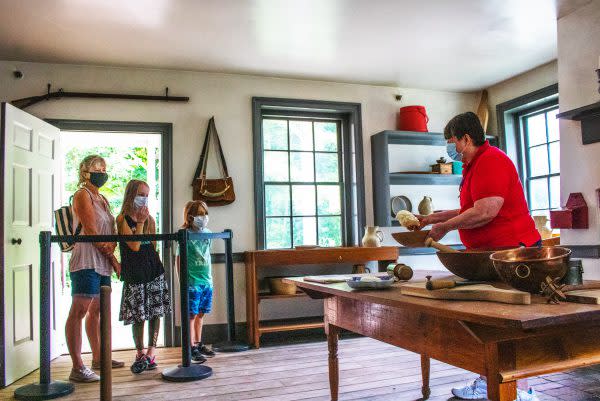 Conner Prairie is an outdoor living history museum found in Fishers that recreates life in the 1800s. There are many experiences to be had, including 1836 Prairietown, 1859 Balloon Voyage, 1863 Civil War Journey, and more!  Conner Prairie also happens to be Indiana's first Smithsonian affiliate. Their goal is to provide families with multi-generational opportunities to come together and learn. Conner Prairie finished third in the voting when we looked for Indiana's Best Museum.
Photo by @kathy.m.davis on Instagram.
One of Indianapolis' oldest parks, Holliday Park, is located just six miles north of downtown and encompasses 94 acres of beautiful green space. Visitors can explore the nature center, play on one of the city's best, hard-to-leave playgrounds, hike more than 3.5 miles of picturesque trails, or take a stroll around the one-of-a-kind Holliday Park Ruins.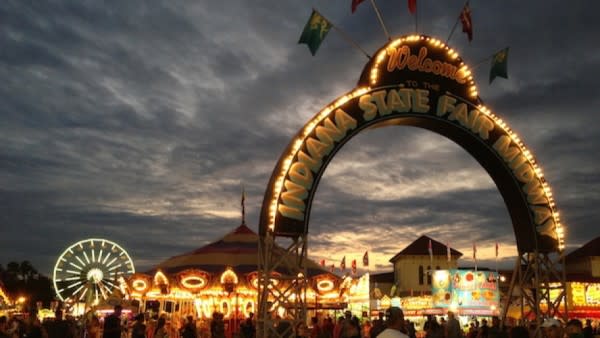 The Indiana State Fairgrounds & Event Center offers modern event facilities in a historical setting. The Indiana State Fairgrounds & Event Center first opened in 1892 and has hosted more than 115 Indiana State Fairs. Prior to 1892, the first 40 Indiana State Fairs were held at rotating sites around the state.
See More Indianapolis Attractions
Nearby Restaurants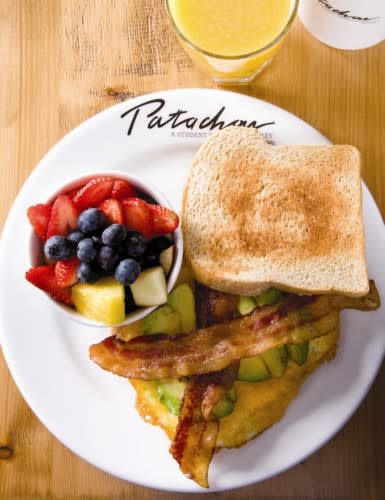 Long described as "a student union for adults," Café Patachou is an award-winning Café. Customers can expect a world-class breakfast and lunch experience that includes dishes prepared with premium ingredients from scratch and to order, a commitment to sourcing local and often organic products, refreshingly personal yet professional service by a well-trained team, and Café environments that are vibrant and alive.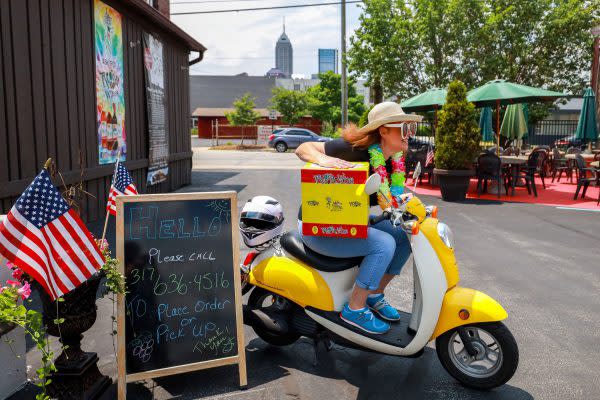 Easley Winery was named by Yahoo! Travel as one of the Top 10 Urban Wineries!  You don't have to catch a flight to get a taste of Jamaica because Easley's best-selling Reggae collection brings tropical, floral, and sweet tones together. For the succulent aroma of orange blossom and lemon zest, pour a glass of the Sweet Tulip Moscato.
See More Indianapolis Restaurants
Notable Hotel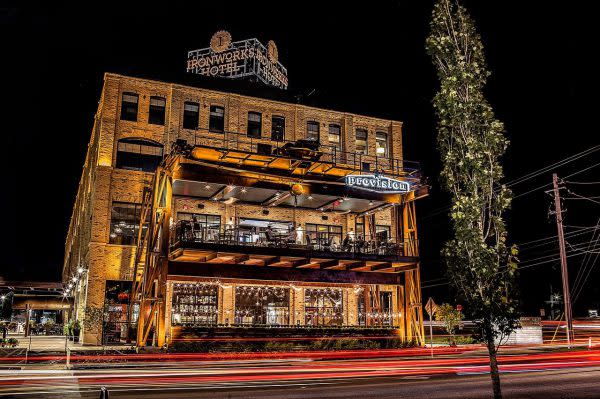 Ironworks Indy provides an eclectic first-class experience for local guests and travelers alike. The five-story, 100,000-square-foot original brick industrial building was inspired by 19th-century architecture and features 120 guest rooms. It is the first and only boutique hotel on Indianapolis' north side and has earned the AAA Four Diamond Rating.
Indiana is a place with a high quality of life with great restaurants, and outdoor activities, surrounded by a thriving community and business environment. Hoosiers represent all walks of life, experiences, interests, and geographical locations. As Hoosiers, we know we have an incredible story to tell.