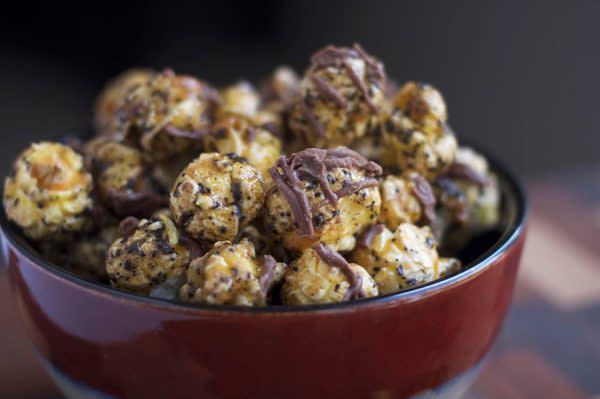 Next time you go to the movies or toss a bag in the microwave, take a moment and think about where everyone's favorite salty snack comes from. Indiana is one of the biggest popcorn-producing states in the country! These 9 popcorn shops serve up gourmet kernels in flavors you won't believe.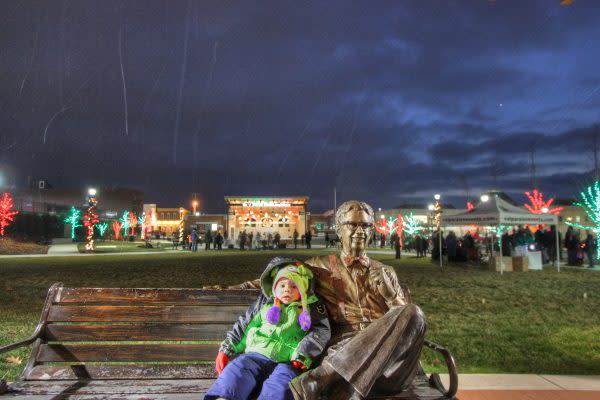 After earning a degree in agriculture from Purdue University, Orville Redenbacher put gourmet popcorn on the map by developing his own hybrid variety and launching his company in Valparaiso. The city celebrates each September with the Valparaiso Popcorn Festival, but visitors can snap selfies next to a life-sized statue of Orville himself — bow tie and all — in the city's Lincoln Park year-round.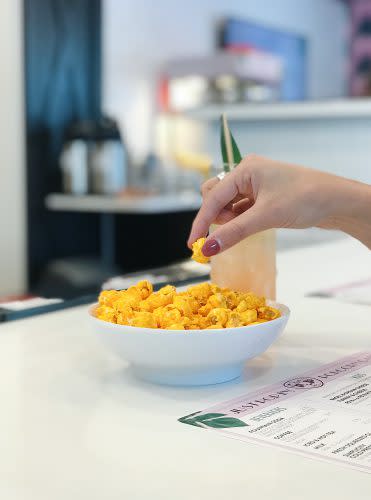 The reigning popcorn queens of Indianapolis, twin sisters Carly Swift and Mandy Selke founded Just Pop In! in 2003 to capitalize on their love of popcorn. Visitors can sample the goods by ordering up popcorn "flights" paired with wine or craft beer at the duo's sleek new farmhouse-style cafe on the Monon Trail in Broad Ripple.
Shirley's Gourmet Popcorn Company in Goshen boasts a sweet backstory, named for a real-life Shirley who worked at the Shannon Theatre in Bluffton, Ohio for more than 25 years.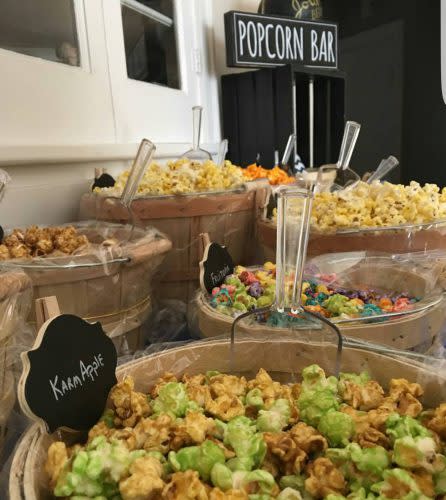 Poptique Gourmet Popcorn sells its wares by the bag and the bucket from several retail outlets in Fort Wayne and Columbia City. With two locations in Muncie, Concannon's Gourmet Popcorn serves up mouthwatering flavored varieties like toffee, caramel apple, white cheddar, and vanilla. In Berne, Amish Country Popcorn has been growing and selling its products from a family-owned farm for more than 50 years. And in Jefferson, Poppin' Flavors Gourmet Popcorn has been dishing out Poppin's flavors using locally supplied ingredients. In 2021, they added gourmet cookies to their menu and sold 6,000 cookies within a month.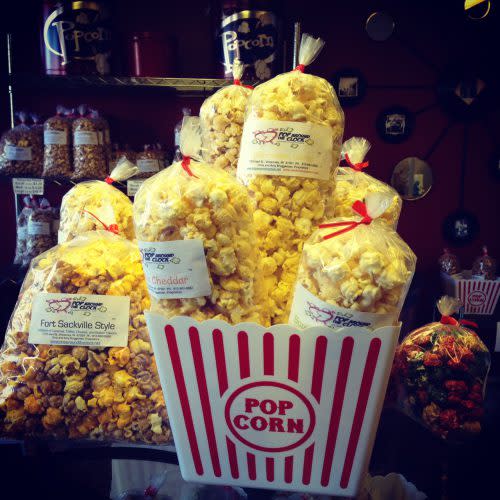 Vincennes is home to several popcorn vendors — Charlie's Caramel Corn and Candy Shop has been in business since 1955, while Pop Around the Clock offers delicious bacon cheddar, butter pecan, jalapeno, cookies and cream and cinn-a-bun variations. Kokomo's Popcorn Café Shop honors its hometown with its signature Kokomo Krunch, along with several dozen other flavors to choose from, and popcorn fans from "the region" can get their sweet or savory fix at Chicagoland Popcorn in Merrillville.