It's all Greek to me at The Children's Museum of Indianapolis, where two new interactive exhibits transport visitors across the world to learn about ancient and modern-day Greece.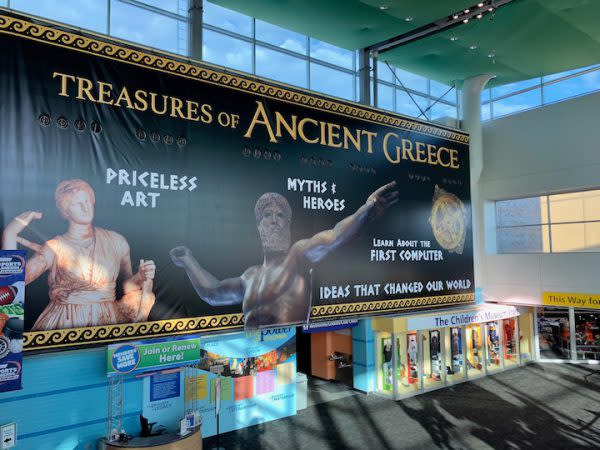 Treasures of Ancient Greece (presented by OneAmerica and supported by Ice Miller LLP) introduces audiences to ancient Greek culture by way of a startlingly lifelike talking statue before proceeding into several spacious rooms filled with priceless artifacts, statues and interactive stations.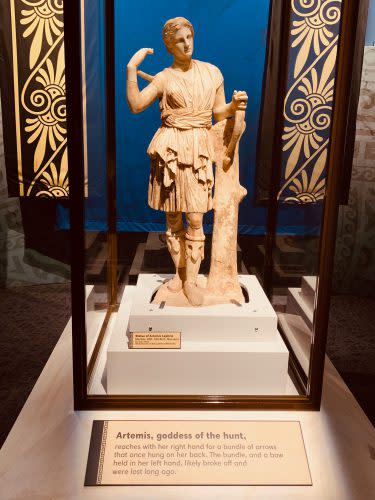 The materials provide fascinating insights into how Greek influences from thousands of years ago continue to shape contemporary government, technology, fashion and the arts here in America and throughout the world.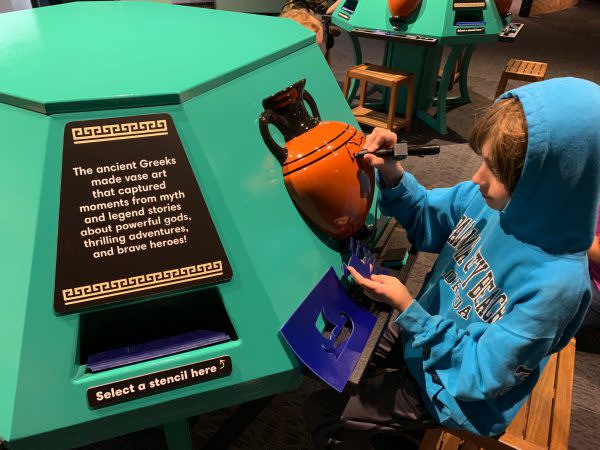 A dizzying array of noteworthy features to check out includes an interactive "Which philosopher are you?" electronic display, a trunk of dress-up fabrics with instructions on how to drape a Greek robe, a feature where you can participate in an Olympics-inspired foot race, and a dry erase design-your-own vase activity.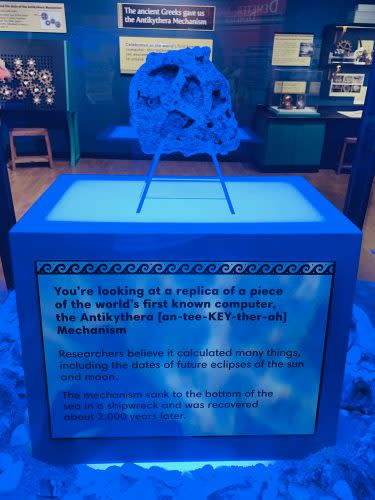 You'll want to take a minute to marvel at the Antikythera Mechanism, a replica of what is believed to the world's first analog "computer." The 2,000+ year-old astronomical calculator was discovered in a Greek shipwreck site by divers at the turn of the 20th century.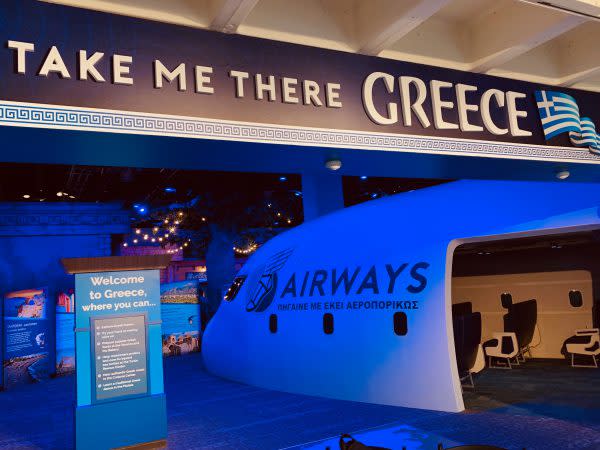 A quick "airplane ride" delivers guests to Take Me There: Greece (presented by Ice Miller LLP), an immersive exhibit that informs and educates attendees about daily Greek life, language, commerce, religion, traditions and food.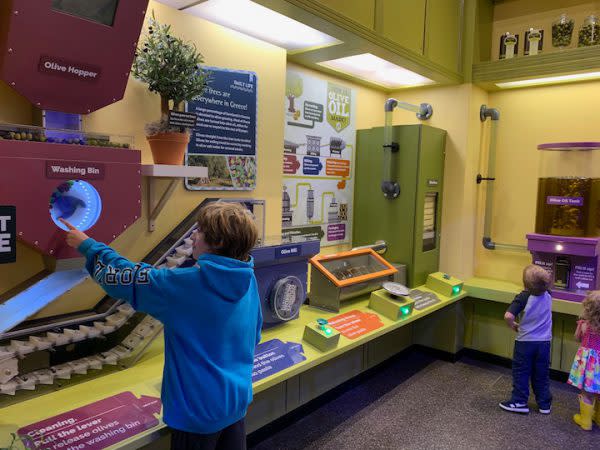 There's plenty of hands-on fun along the way, from buttons to push on an olive oil press and a full-scale Greek home to a collection of stringed musical instrument and a sea turtle rescue station.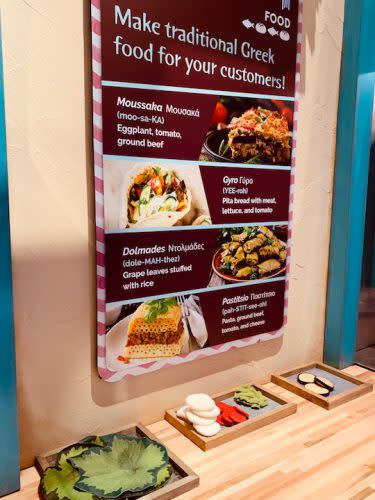 We were particularly drawn to the food-related vignettes, especially the Greek bakery and restaurant areas where little visitors can "sell" baked goods like pita bread and baklava or prepare gyros and moussaka to "serve" to customers in a taverna setting.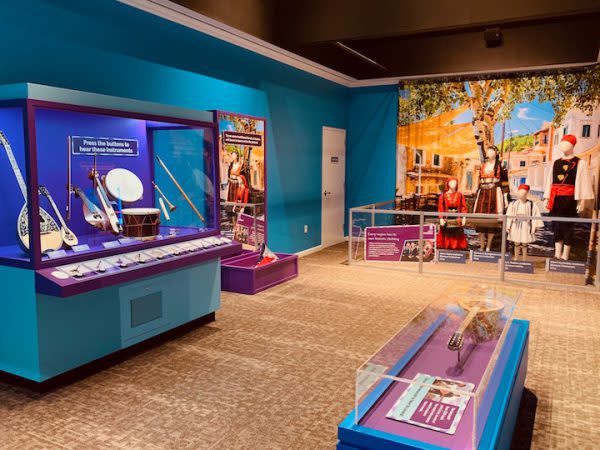 Together, Treasures of Ancient Greece and Take Me There: Greece offer a cohesive past-meets-present educational experience, and continue The Children's Museum's reputation for providing relevant, appealing programming for visitors of all ages.
For more information, visit childrensmuseum.org.