This is my third year to visit Holiday World during their Happy Halloween Weekends and it is becoming a must for our family. We spent two days at the park packing in all of the fun they have like ...
Graveyard Smash Show which features new and popular hits with a Halloween twist!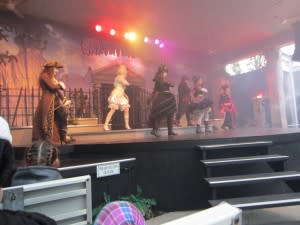 Carnival Chaos - Can be a bit spooky for some little ones. Our first trip through is always a little rough, but then it is uphill from there. And the workers are so nice and gentle to those of us who don't like to be scared - me included!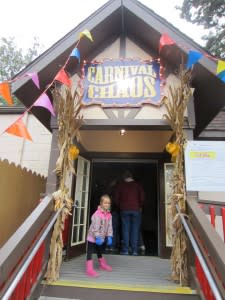 Rides, rides and more rides. This year marked a first for a few rides for my daughter. That made it all the more fun!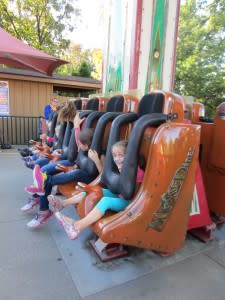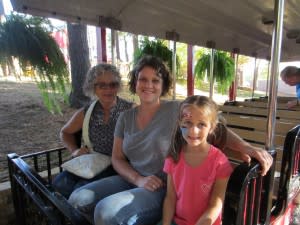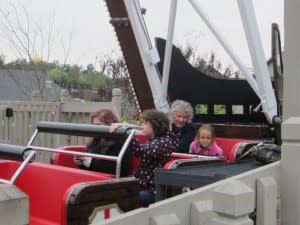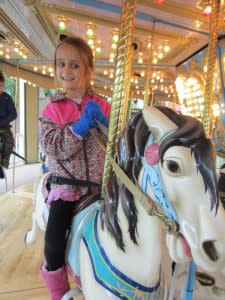 Okay ... I got to ride Thunderbird for the first time! Oh. My. Word. My new all time favorite ride! I loved it! (And a perk of going at this time of year ... not a very long wait!)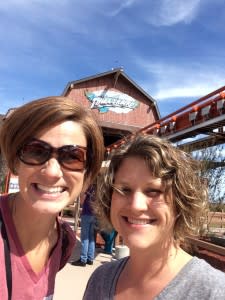 Corn Maze, Hayride and Pumpkin Patch. We opted for the Junior Corn Maze this year instead of the huge maze ... both are a blast. And the pumpkin patch for kids 12 and under. Genius!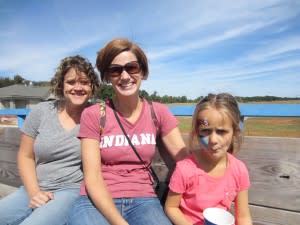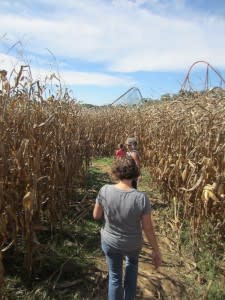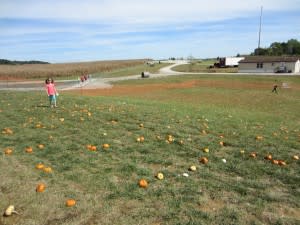 I forgot to take a picture of the trick or treating that is available for FREE as well! But, did capture this sign!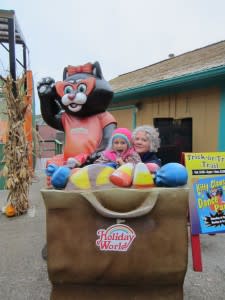 And we still could use more time. Mainly because I realized on my way out that one location was selling PUMPKIN funnel cakes. Are you kidding me? That's on my list for next year!
While it was all Halloween at the park, we did manage to visit a few Santa Claus, Indiana favorites ...
Santa's Candy Castle that features all kinds of treats including their specialty - frozen hot chocolate.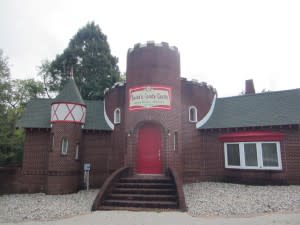 Santa Claus Museum and Village where you can write a letter to Santa.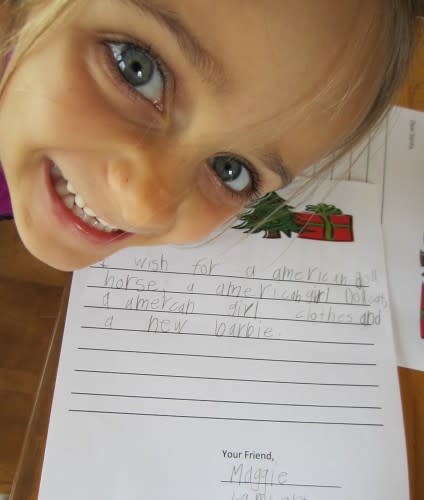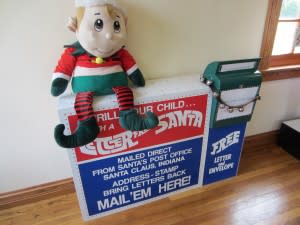 And of course, I can't forget to mention where we stay ... Santa's Lakeside Cottages. I LOVE this place. Two miles from town. Beautiful property and wonderfully, clean cottages! Bonus - they give you fish food. :)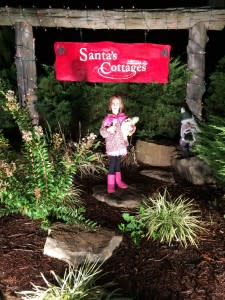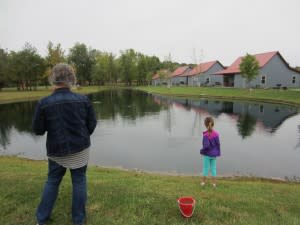 Happy Halloween Weekends last through the end of the month, so plan your trip today to Holiday World. And for other information on area events, attractions and lodging, be sure to visit Santa Claus!