Mark your calendars ... this Saturday and Sunday Beasley's Orchard is having their annual Heartland Apple Festival. And I hate to be the one to break it to you, but it really isn't fall until you have headed out to a pumpkin patch and attended a fall festival. And if you go this weekend, you can hit both birds with one stone!
I had the opportunity to visit Beasley's this week with my daughter. I'm fighting a little bit of jealousy for all of you that will be able to go to the festival this weekend. Since I will be out of town I can't partake in the full array of activities, but I can tell you a little bit about what you are in for. :)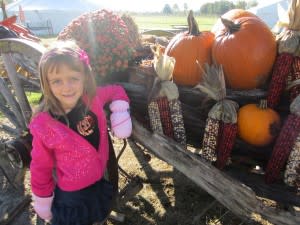 Hayrides to the pumpkin patch. I love hayrides and growing up the farm gave me my fair share of them. So, it is quite nostalgic for me to get the chance to go on a hay ride.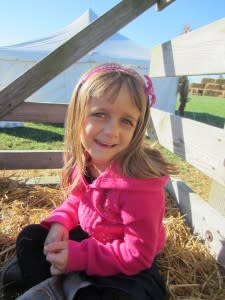 And this one takes you out to the pumpkin patch where you can pick your own perfect pumpkin. (Don't worry ... if you aren't feeling up to it, you can purchase pumpkins pre-picked and cleaned at the market.)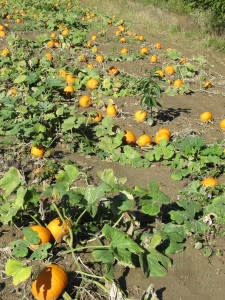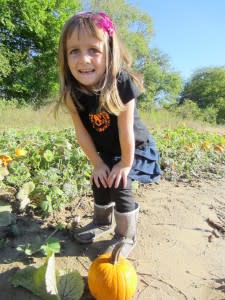 Corn Maze. Eight full acres of fun.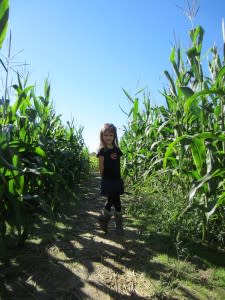 And this isn't your typical corn maze with dead ends and such. Every so often you will come to a post (there are ten of them). The number will correspond to a sheet you are given when you enter with a multiple choice question.  Answer correctly and you will be on the short path to the exit. Answer wrong and you will have to spend a little more time in the maze. If that isn't enough, you have your choice of category. Some of sports related, farm related, spiritual related or just plain fun!
Activities for the kids ... they have them. My daughter loved the hay mound (this is where we spent the majority of our time!).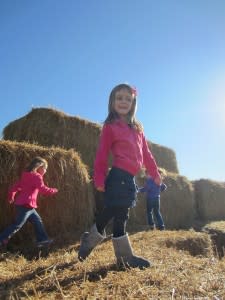 But they also have a "corn" box instead of a sandbox and tractors the little ones can sit on and enjoy.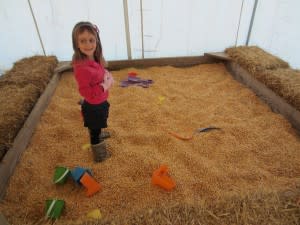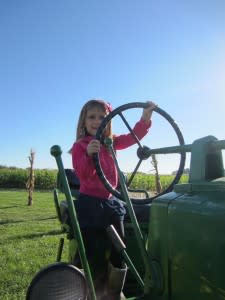 And I haven't even gotten to the market ... apples, cider, treats and more.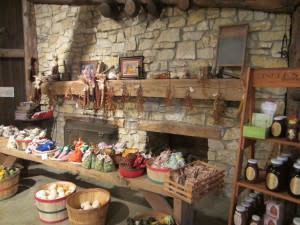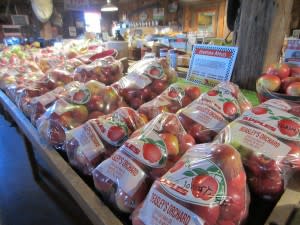 Bring some cash along. You pay $5 to park and some of activities do cost a bit extra (hay maze and hay ride to name a few). Check out their full list of activities here.
And if you are looking for an alternate lunch spot, right across the road is The Porch.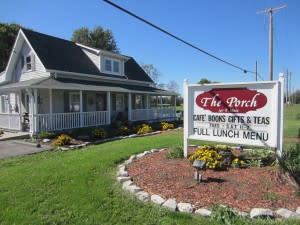 Located in an old house, this small restaurant is the perfect spot for a small group. I'm not much of a hot drink person, but boy do they have the options! My daughter is just now getting into "tea parties" and this would be the perfect place for that!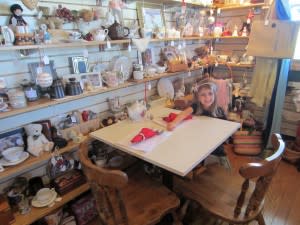 The food was delicious and all the decor (which is for sale) certainly gave the two of us enough to talk about ... even a few rounds of "I Spy!"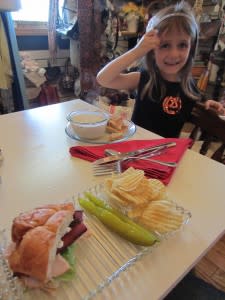 Write it down ... this weekend. Heartland Apple Festival. To check out more info on events and attractions in the area, be sure and check out Visit Hendricks County.