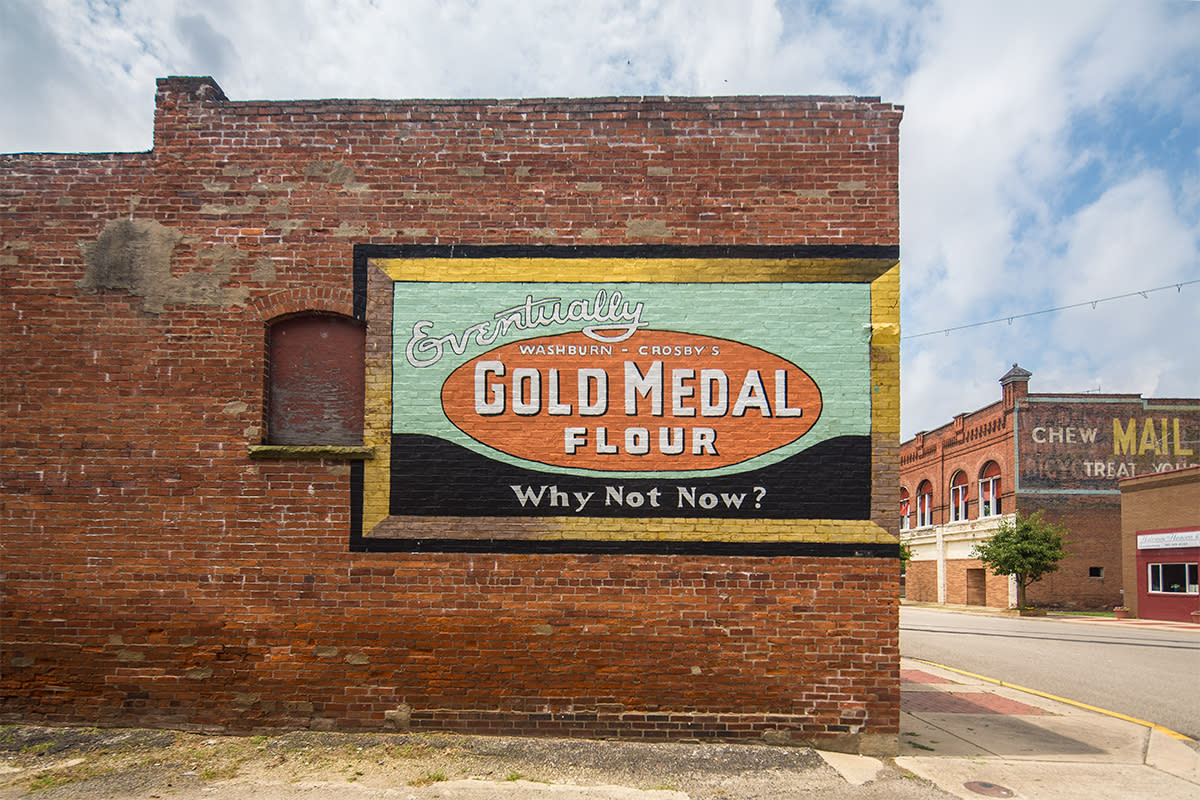 Gold Medal Flour - Redkey, Indiana
Redkey, Indiana sits nestled at the crossroads of Highway 1 and Indiana State Road 67 in Jay County. This small town of about 1,300 is currently in the process of revitalization and is, in the view of this author, a hidden treasure in East-Central Indiana. From antique shopping, to pizza, history and festivals - Redkey is a perfect way to spend a weekend afternoon!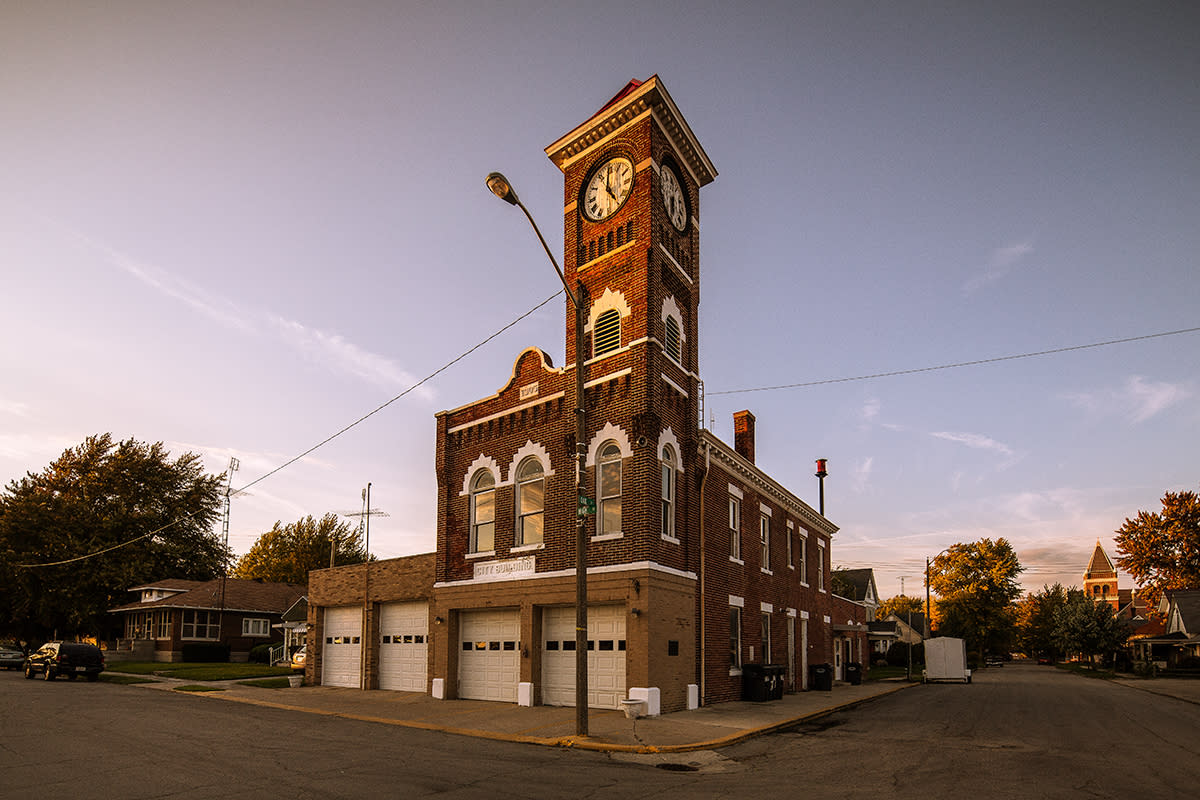 The OId Municipal Building in Redkey
Redkey was originally known as "Wade Settlement" when settlers first inhabited the area in the 1830s. After the community was officially platted, it became known as Mt. Vernon in the 1850s. However, another Mt. Vernon already existed in Posey County (the post office doesn't like two communities with the same name in one state), the name was changed again to Redkey in 1883, after an early resident - James Redkey.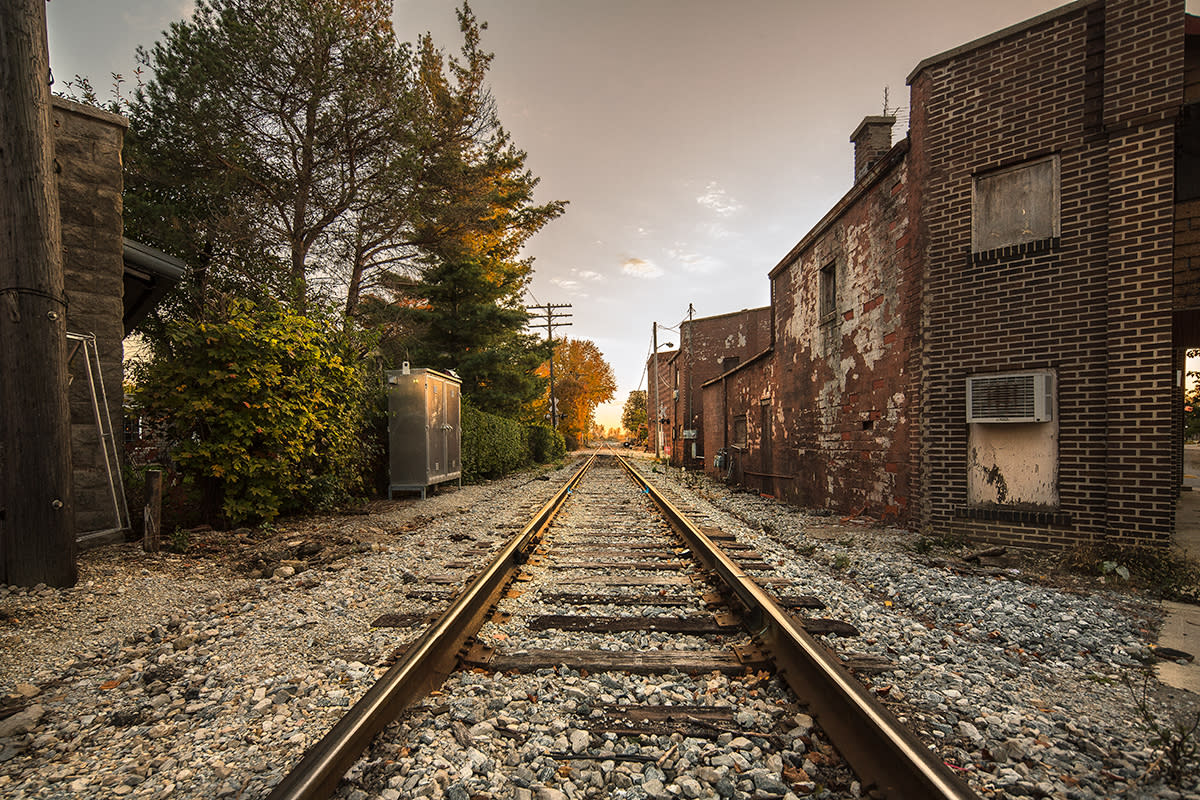 The old railroad through Redkey.
Redkey served as a stopping point along the Columbus, Chicago, and Indiana Central Railroad in the decades after the Civil War. However, with the discovery of natural gas in the 1880s, the community exploded both in terms of population, industry, and businesses. The town grew from approximately 386 residents in 1880 to over 2,200 in 1900!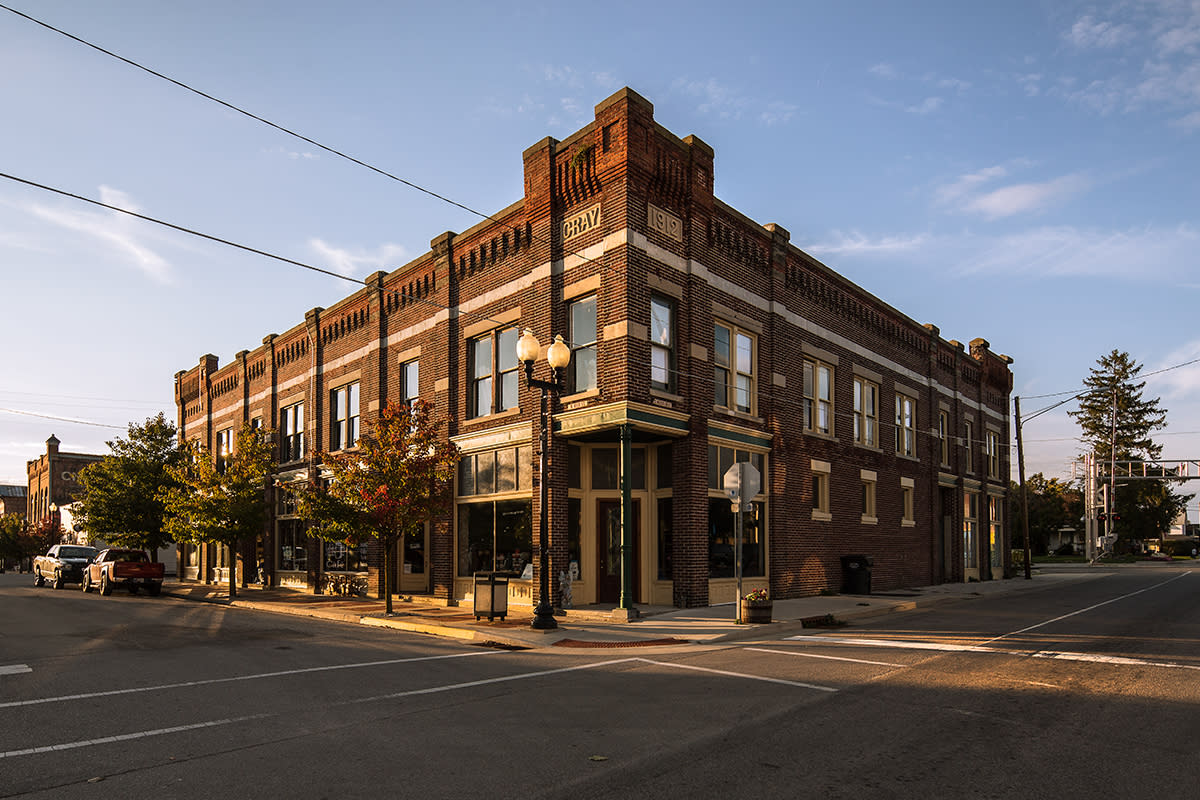 The Gray Building
After the gas boom ended, Redkey maintained some industry and continued to serve as a railroad stop for residents in southeast Jay County.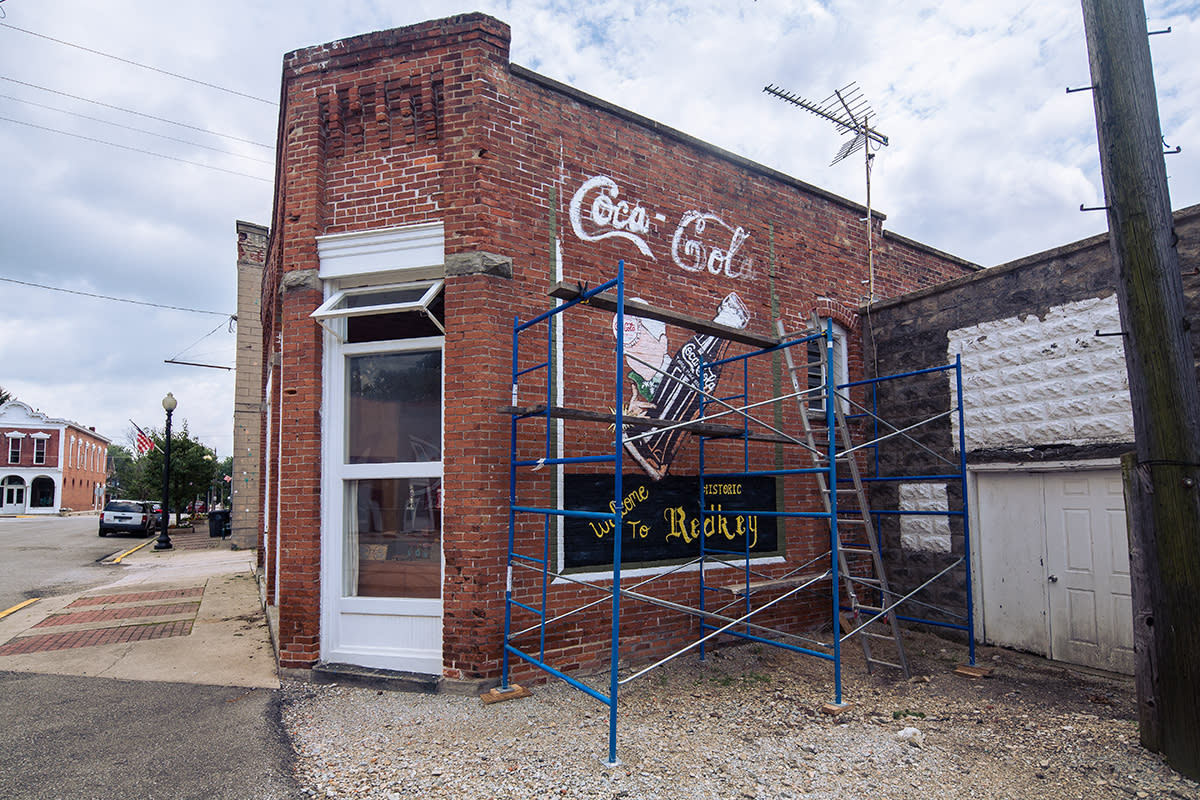 New artwork on one of the historic structures.
The architecture is significant, so much so that the downtown area was placed on the National Register of Historic Places in 1992. The historic district includes approximately 25 different structures, mostly commercial and municipal buildings that feature Italianate, Romanesque Revival, and Classical Revival architectural styles.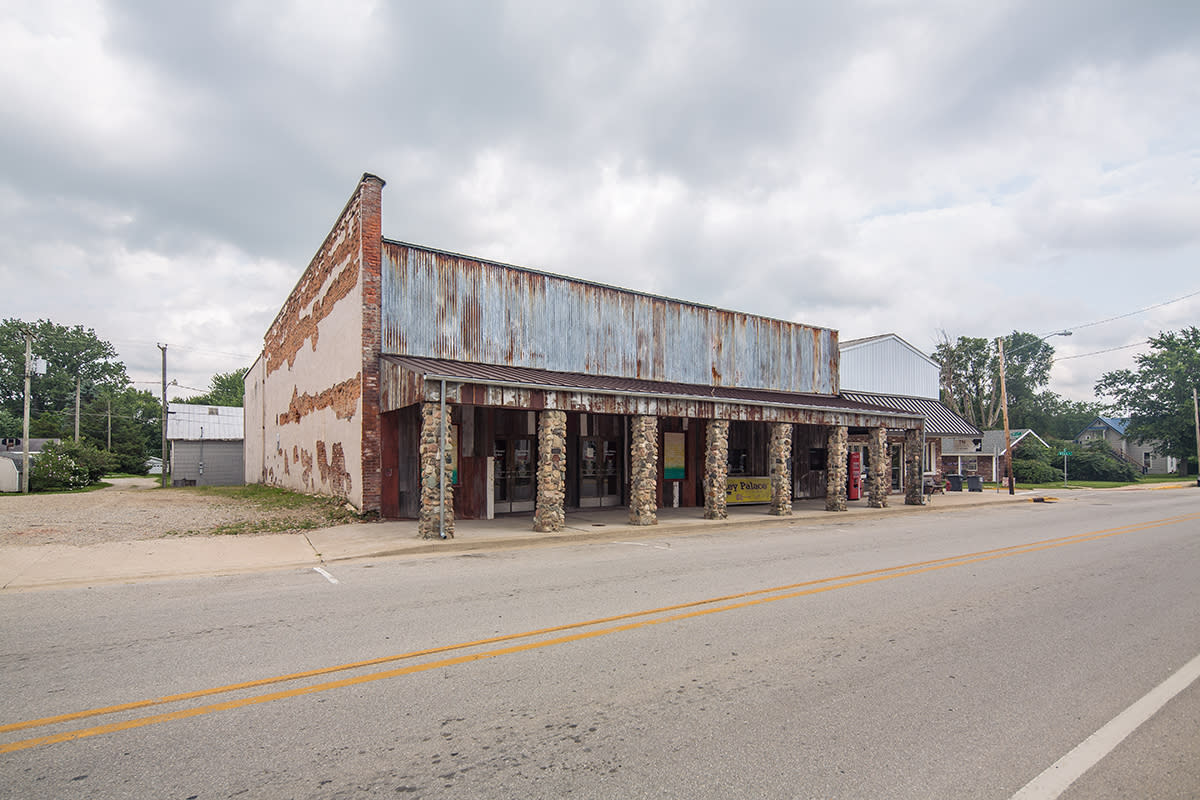 The Key Palace Theater
Redkey was also home to two famous (nationally famous mind you) Indiana destinations - the Key Palace Theater and Shambarger's Restaurant.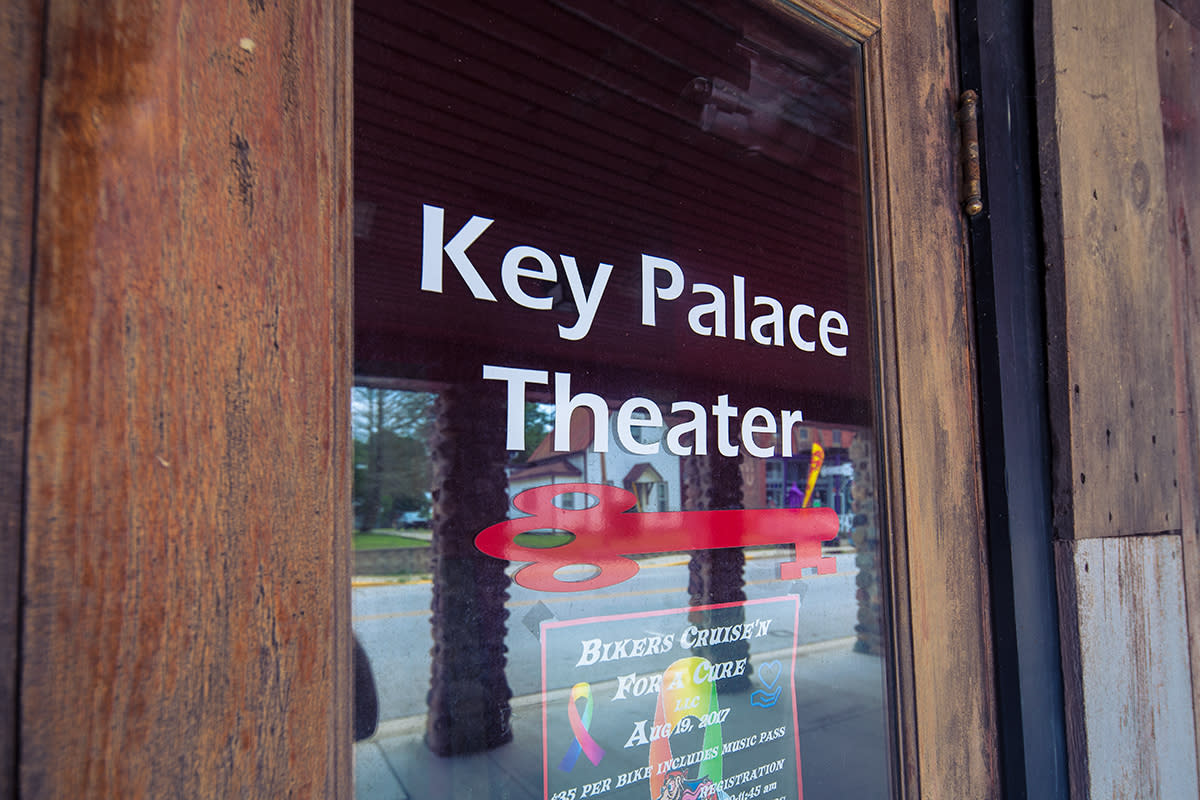 The Key Palace Theater
The Key Palace Theater first received national attention under the direction of Charlie Noble. Beginning in the 1950s, Noble, a Muncie native, brought in numerous blues artists over the years, making the Key Palace Theater a major destination for fans of blues music. The theater closed down after Noble's death, but has since reopened and expanded to feature musical acts from all over the United States! For an upcoming list of shows - visit the website for details and ticket information.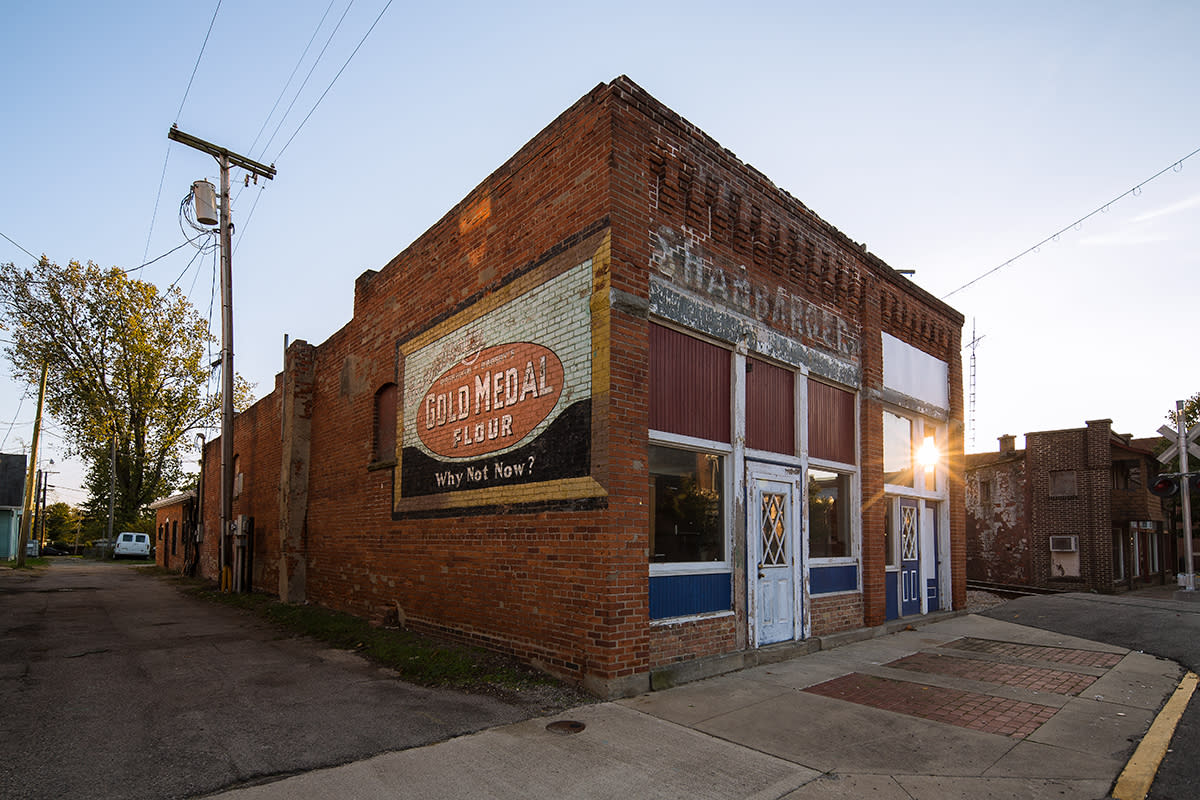 The old Shambarger's restaurant - soon to be a new antique shop.
Although now closed, Shambarger's Restaurant also attracted a great deal of national attention. Diners at the restaurant received fantastic course offerings and a vaudeville show. It received numerous awards for their French cuisine and often attracted 75-100 patrons every night! Shambarger's, which had originally opened in the 1920s under the direction of Tom Shambarger, closed 60 years later.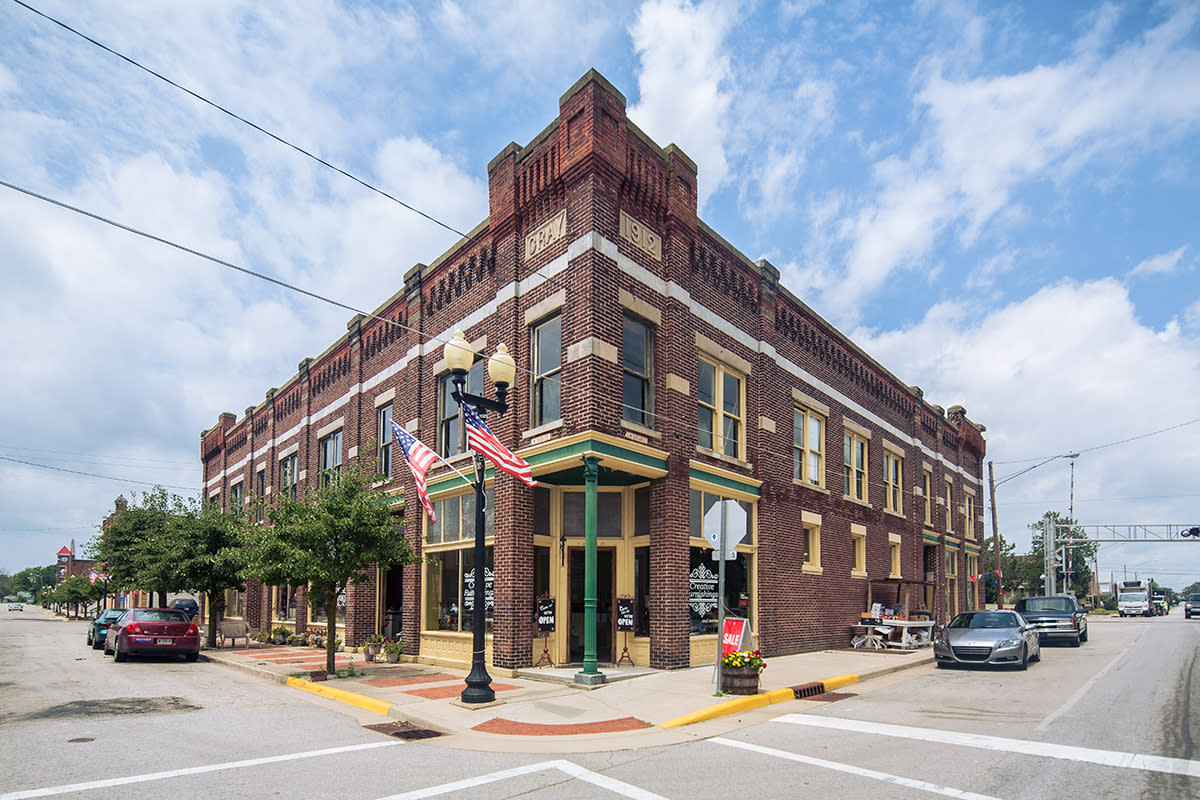 New shops opening in the historic Gray Building
Today, the little village of Redkey still maintains a local culinary tradition with three different local bars and restaurants including the Lil Bistro, Small Town Pizza, and Val's Two Doors Down.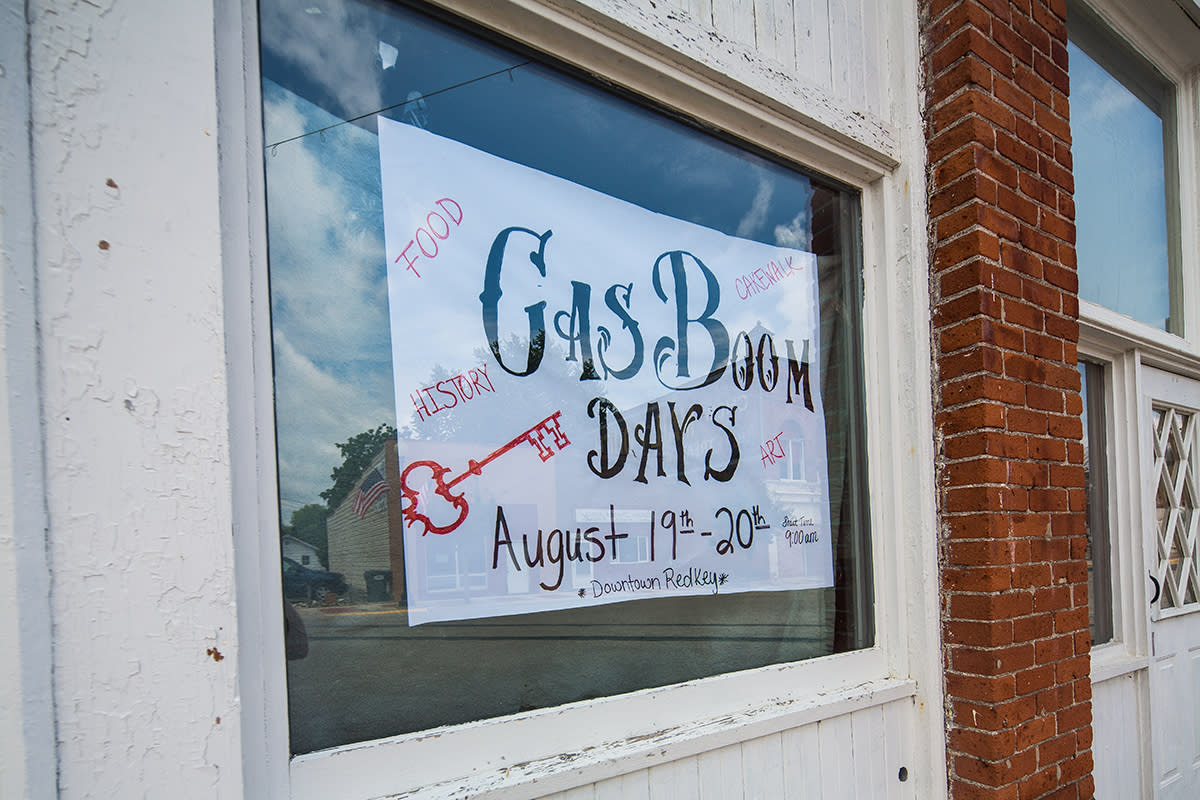 Gas Boom Days - August 19-20
Given Redkey's strong gas boom-era tradition, the village hosts an annual festival Redkey Gas Boom Days each August (August 18-19, 2018). This year's festival will feature food, historic demonstrations, arts & crafts, contests, a quilt exhibit, a biker's cruise, a beer tent, live music, a chili dog cookoff, and a corn hole tournament.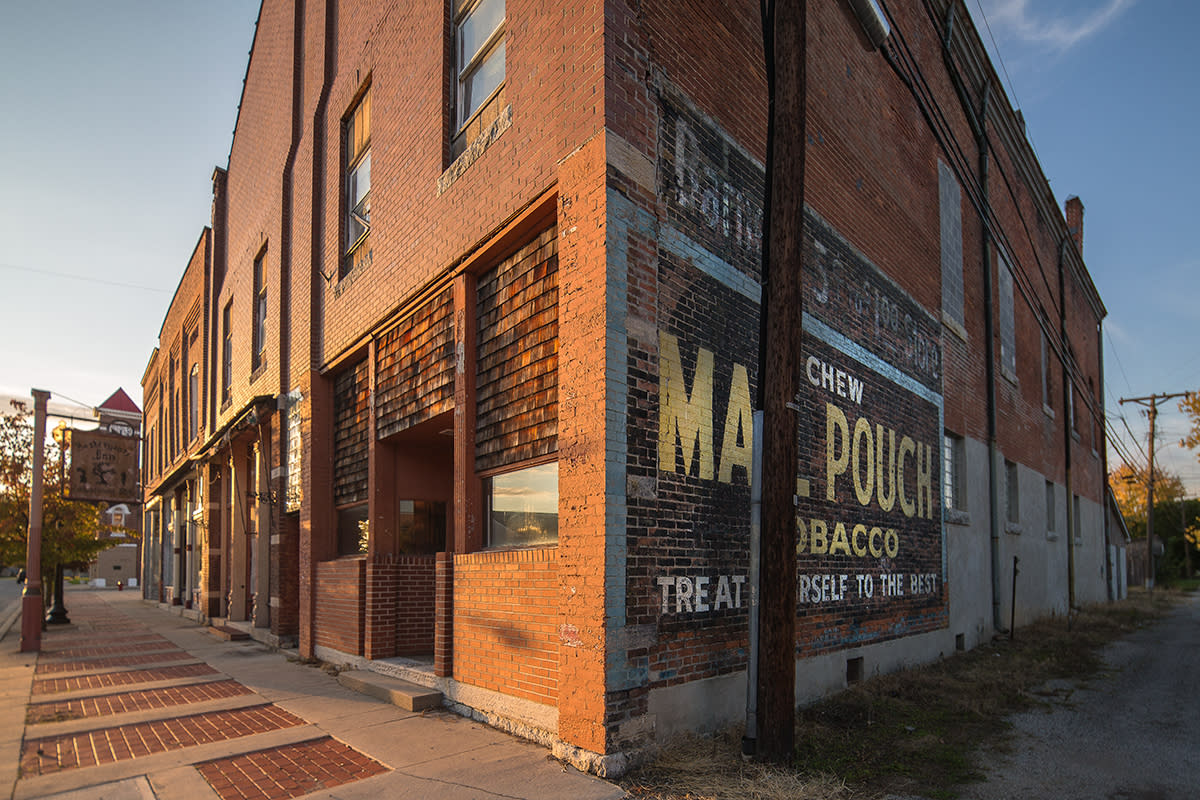 Several of the historic buildings have converted antique shops on the first floor.
Redkey is also known locally for some outstanding antique shops including the Corner Store Antiques, Dynamite's Antiques and Vintage, and Oak Leaf Antiques. Other shops include Reni's Heaven Scent specializes in candles, flowers, and special gifts; Kindred Spirit, which features books, candles, incense, and jewelry; and Creative Furnishings and More, which sells fine furniture, artwork, collectibles, and glassware. The locals tell me that several more shops, stores, and restaurants are slated to open over the next year.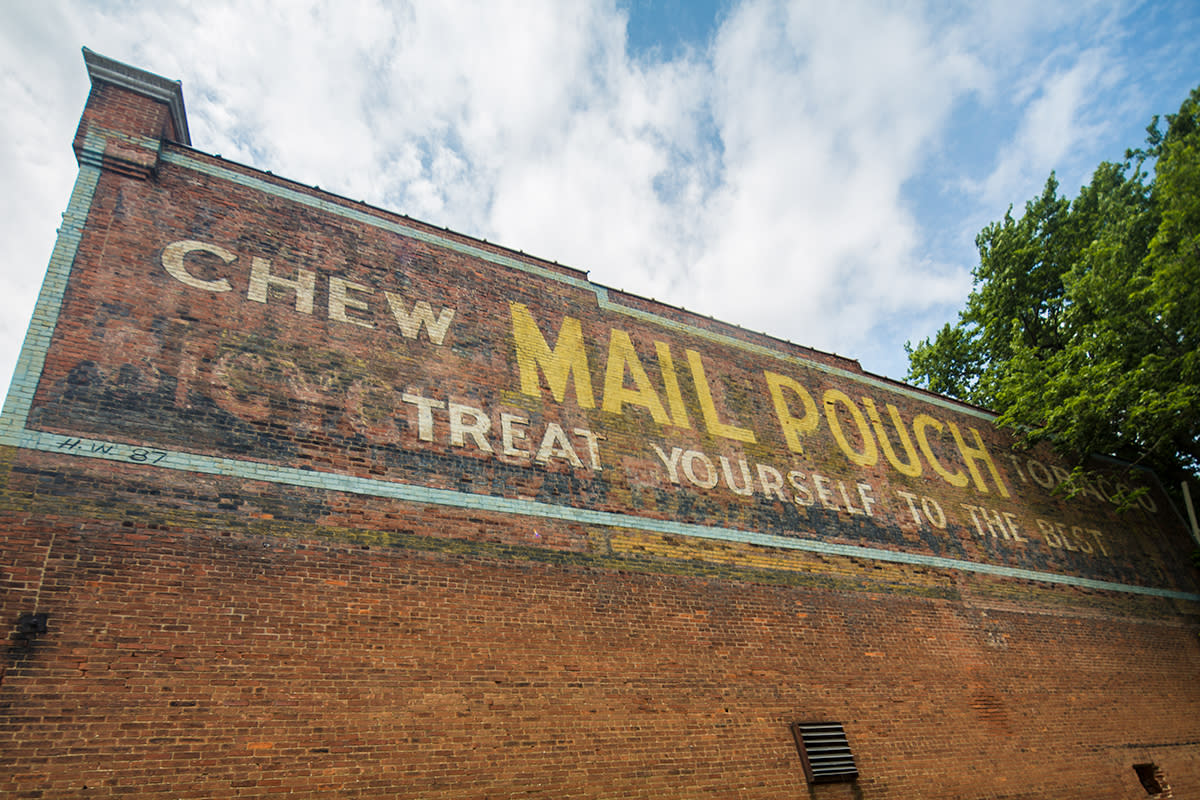 Treat Yo' Self
However, my favorite parts of Redkey are the old - in some cases very old - building advertisements, several of which have been restored over the years. The old signs adorn the sides of buildings including Gold Medal Flour to Mail Pouch Tobacco, making a walk through Redkey a journey back in time.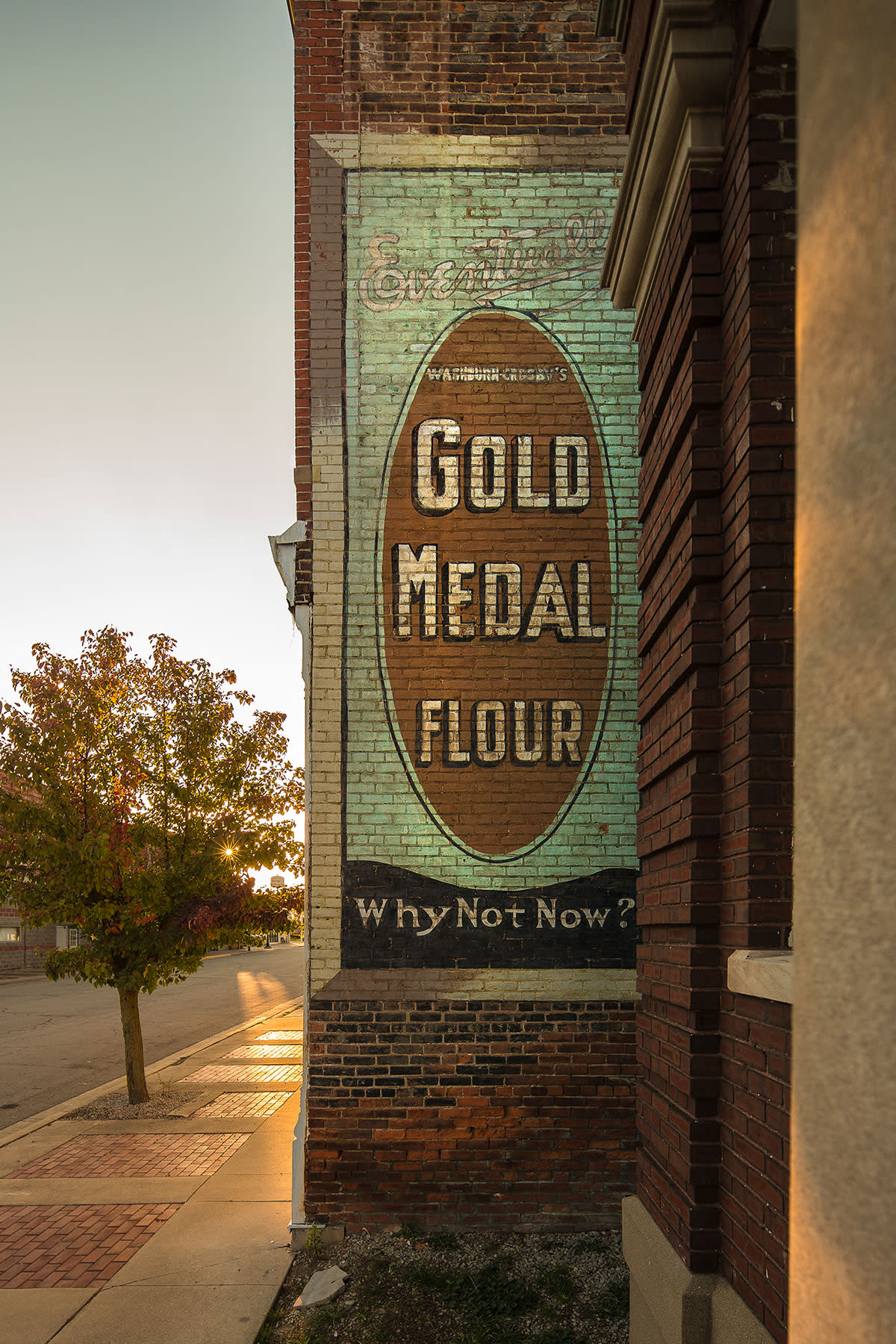 Gold Medal Flour
Make the trip this summer or fall, you won't regret a walk through Indiana's history.