This article was written for Indy Boomer Magazine by Indiana Office of Tourism Development director of communications Amy Howell.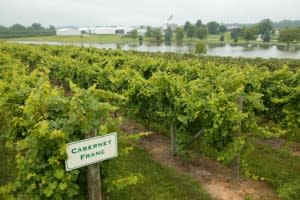 Acres of grapes line the drive as you pull into the magnificent grounds of Huber Winery. But there's more than just grapes at Huber. It's a farm, an orchard, a winery, a distillery and that's just the beginning. It didn't start that way. Let's take you back to the beginning. Simon Huber immigrated to southern Indiana from Germany in 1843. He bought 80 acres and began farming the land. In fact, Huber made the first wine from strawberries. Today, the area is Indiana's largest wine-grape producer, 18 different varieties, with 85 acres of vineyards.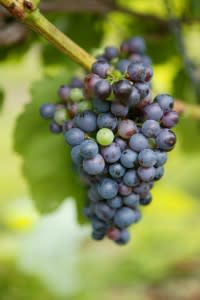 It's not just grapes, its fresh air and fresh produce. Huber's orchards and gardens produce apples, a variety of berries, peaches, and other seasonal produce. And they sell of it in their market. And when you walk into the market, the aroma of breads and pastries fill the air. It's the type of smell that will bring you back to your childhood days. You can also watch as expert bakers prepare homemade goodies. For a sit down meal, check out the Starlight Café, located inside the winery. There you'll find sandwiches, pizzas, salads and more. If you just want a treat or something sweet, the Ice Cream and Cheese Shop may be just what your taste buds are looking for.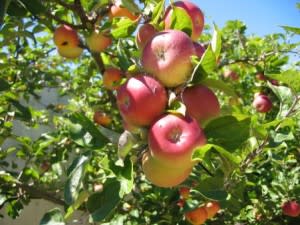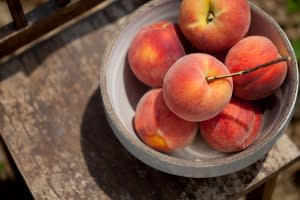 Did we mention Huber is family friendly? It is, after all, managed by the 6th and 7th generations of Hubers. There's a children's farm park with slides and mazes. Plus, check the calendar for what's in season. Your family can go on a produce picking adventure. Today, the Huber family owns 650 acres. Between acres of grapes, in a specially designed barn, sits Indiana's first distillery. It's called The Starlight Distillery. The family is now producing spirits in their newly expanded space. You'll find everything from brandy to spiced rum.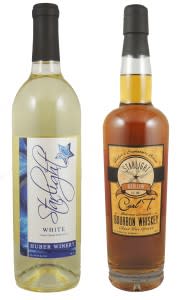 Speaking of space, Plantation Hall can hold up to 1,200 guests. A beautiful place for a special event, like a wedding. The views are breath-taking.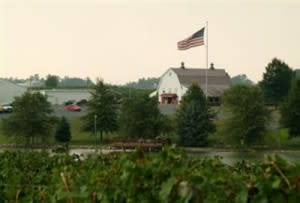 With all there is to do at Huber Orchard, Winery & Vineyards, you can see why nearly half a million people a year visit there.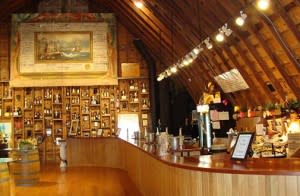 At Huber they often use the phrase: our wines are vineyard to bottle and our spirits are grain to glass" and we are "farmer's first". They say they are committed to agriculture which helps them to deliver the quality that is evident in all that they produce.
For more Indiana wineries, visit here.