From food to shopping and from trains to trees, every family has its own holiday traditions. With the COVID-19 pandemic, it is important that Hoosiers take precautions to help stop the spread of the coronavirus, but that doesn't mean families can't make holiday memories in 2020. Below is a list of holiday traditions your family will love this year, including holiday events & experiences, holiday foods & drinks, and holiday trains.

Holiday Events & Experiences
Christmas at the Seiberling, Kokomo, 11/28-12/29 - The Seiberling Mansion is decorated to the brim both inside and out, with Opening Night Lighting Ceremony on November 28. A free virtual tour of the decorated mansion with music and more will also premiere opening night, November 28, here. Purchase tickets here.
A Shipshewana Christmas, 11/9-12/31 - November and December feature many annual holiday events. Don't miss Shipshewana Lights of Joy Drive-Thru, a 1.5-mile symphony of Christmas scenes that is sure to amaze you and your family! Christmas celebrations continue with Chocolate Day, Wana Night Out on November 17th, Kids Day December 5, and Santa comes to town, plus don't miss the Shipshewana Ice Festival December 29, and more. Check out the list, visit our event listings to confirm dates and times and choose what's perfect for you!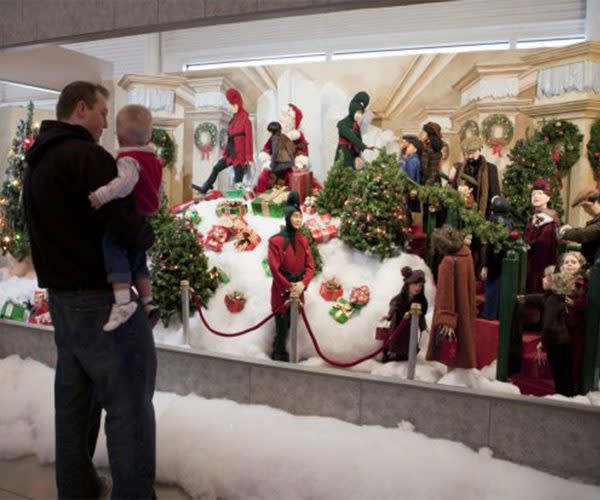 A Christmas Story Comes Home, Hammond, 11/14-1/3/21 - You know it's the holiday season when it's time to unwrap the "A Christmas Story" Comes Home exhibit, on display at Indiana Welcome Center in Hammond. If you have never been to this spectacular display, then you don't yet know what you're missing! This exhibit is completely free and is open from November 14 - January 3, 2021.
Indiana Historical Society's Festival of Trees, Indianapolis, 11/13-1/9 - There are 50 festive trees throughout the History Center, with a 30-foot showstopper in the center atrium highlighting this year's theme—"Life is a Gift." Visitors can also take part in scavenger hunts for Elf on the Shelf or the Weihnachtzgurken (10 hidden pickle ornaments), enjoy a virtual story time with Santa or stop in the Cole Porter Room for holiday music. All IHS exhibits will be available for guests as well. Advanced tickets are required, purchase them here.
"Oh? Christmas Tree!" at the Conservatory, Fort Wayne, 11/21-1/3 - This holiday season, you can enter Fort Wayne's Botanical Conservatory to discover a grand array of Christmas "trees."  Enjoy this glimpse into some of the more unfamiliar Christmas traditions and symbolism from around the globe as you stroll through the Atrium, Garden Gallery, Showcase Garden, and beyond. The Conservatory's own colorful, 12' tall poinsettia "tree," in a sea of color and beauty, is one of this city's annual "tree" traditions. Find out about all of the holiday activities planned throughout the season, including lights, caroling, reindeer and more, by clicking here.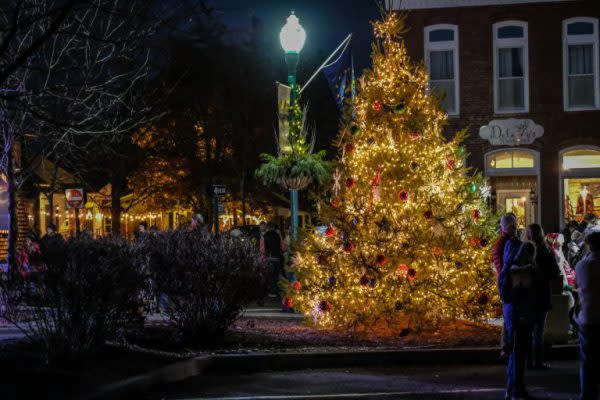 Zionsville Christmas in the Village, 11/30-12/22 - Zionsville comes alive during the holidays with the Inside Out Sale, Small Business Saturday, the Hanging of the Greens, and more. See a complete list by clicking here.
Bridgeton Country Christmas, 11/27-29, 12/4-6 - Last full weekend in November and first weekend in December. The Bridgeton Mill and shops will be open and full of gifts. The 1878 Barn, Collom's General Store, and the Artisans Barn at the Mill will be open and full of vendors. Many local vendors are returning from the Covered Bridge Festival! Kids may visit Santa in the 1822 Case Log Cabin, both Saturdays and Sundays from 1-3pm.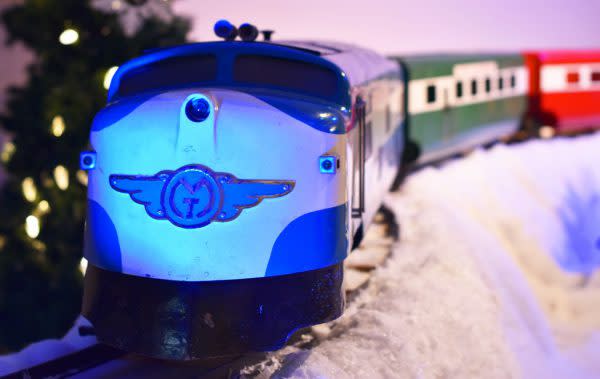 Celebration Crossing at Indiana State Museum, 11/27 - 1/3/21 - Discover a redesigned Santa's Front Yard with a variety of family-friendly activities, explore the brand-new Reindeer Barn where Santa's team will help you learn some interesting reindeer facts or take a ride through a winter wonderland on the Santa Claus Express train.
Covered Bridge Christmas Market, 11/28-29 - Shop Small and Locally this Christmas and join us at the Parke County 4-H Fairgrounds. A variety of unique items for that special person on your list.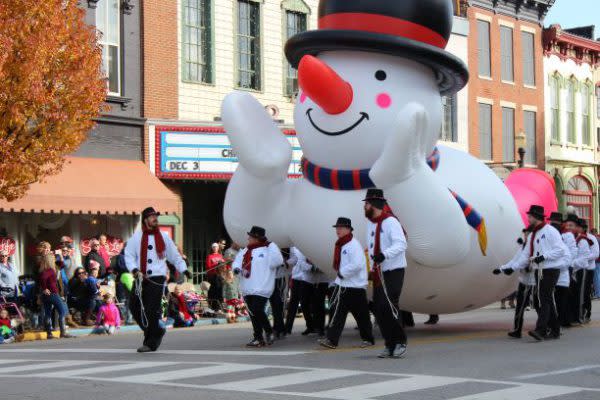 A Very Merry Madison Christmas Parade & Christmas on Main Festival, 12/5 - Join amazing floats, marching bands, favorite characters, and giant helium balloons as they usher in the season! Main St., Jefferson to Mill. Stay for the after parade "Christmas on Main Festival" – Carolers, Santa, Reindeer, characters, candy, hot cocoa, and more!
Howard Holiday Market in South Bend, 12/3-5 & 12/10-12 & 12/17-19 - We're excited to bring you a brand new unique and festive marketplace in the heart of the East Bank at Howard Park. We've invited the local community of makers, entrepreneurs and artists to offer uniquely curated goods. Enjoy live entertainment, an array of festive food and adult beverages to sip on while you shop the market. Learn More.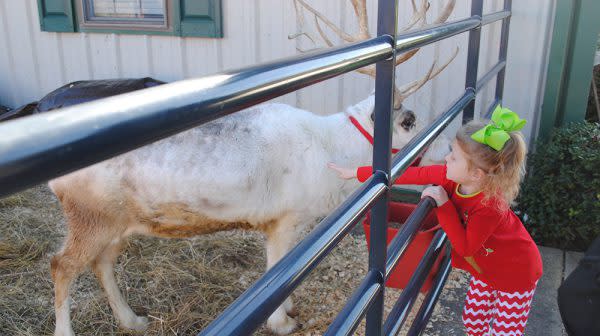 Live Reindeer Exhibit at Santa's Toys, 11/28-29 - Bring your kids to Santa's TOYS to see the 4th Annual Live Reindeer Exhibit! Browse thousands of specialty toys while you're there, including STEM toys that encourage learning through play. Learn more.
36th Annual Embassy Festival of Trees, 11/25-12/2 - Founded in 1984 the Festival of Trees is a fundraising and community goodwill event in Fort Wayne.  To ensure the number of patrons at the festival remains within capacities approved by the Allen County Health Department, a limited number of tickets will be sold in 90-minute time blocks. For those unable to attend the Festival of Trees, a video tour will be available as a ticketing option so that viewers can enjoy the festival from the comfort of their home. Learn more.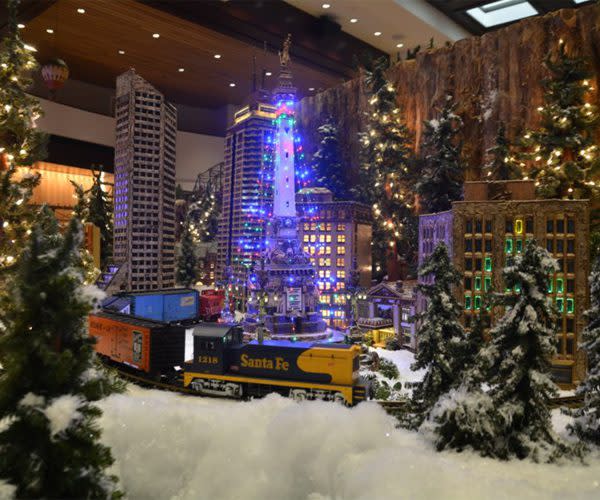 Holiday Trains 
Jingle Rails, Indianapolis, 11/21-1/18 - The Eiteljorg presents a G-scale model train wonderland containing nine working model trains that wind through a stunning miniature landscape. The exhibit features miniature versions of local treasures of downtown Indianapolis, including the Eiteljorg Museum, Monument Circle, Union Station and Lucas Oil Stadium. The trains then head through the national parks of the American West, passing legendary sites, including grand railway lodges, Northwest Coast Native villages, and wonders both natural and human-made—Mt. Rushmore, Grand Canyon, Yosemite Falls, Old Faithful, the Las Vegas Strip, Hoover Dam and much more.
Christmas Caboose, Noblesville, 11/14-12/23 - Enjoy merriment in a safe environment aboard the Nickel Plate Express's cozy red caboose. Seating no more than 20 passengers, the Christmas Caboose offers families the perfect way to enjoy the holiday spirit, worry-free. While on board, passengers will hear a holiday story, enjoy a cookie with Santa Clause and sing carols all while traveling to the North Pole. Passengers are encouraged to dress in pajama's and bring their favorite blanket on this cozy trip to the North Pole.
North Pole Express Train Rides, Tell City, 11/14 - 12/6 - Bring your family and join Santa Claus for a fun-filled time on the railroad. When the reindeer aren't pulling Santa's sleigh, the train becomes his sleigh!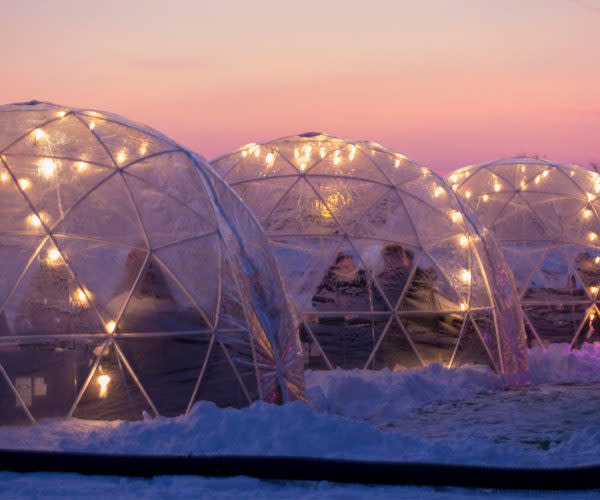 Holiday Food & Drinks
Urban Vines Igloo Rentals, Westfield - A snowy day, great friends, great wine and a heated igloo for privacy! Anyone who would like to keep warm but still spend time outdoors with friends and family. The igloo domes seat up to eight people and include a heater, music and lights. The igloos can be rented any day by online only. The igloos are available November through March. 
Festival of Gingerbread, 11/27 - 12/12, Fort Wayne - Since 1985, the Festival of Gingerbread has become one of Fort Wayne's most cherished holiday traditions, and one of downtown's most popular events. Each year, gingerbread creations by local artists are set up in the historic Shields Room in celebration of the holidays. Gingerbread artists range from Pre-K students to professionals. In order to maintain social distancing during our busiest attendance hours (including Fridays, Saturdays and Sundays) , the History Center is pre-selling tickets in 15 minute increments. During these times, tickets are required, as wait times may be longer than expected. Be sure to select your preferred dates and time carefully as there will be no refunds.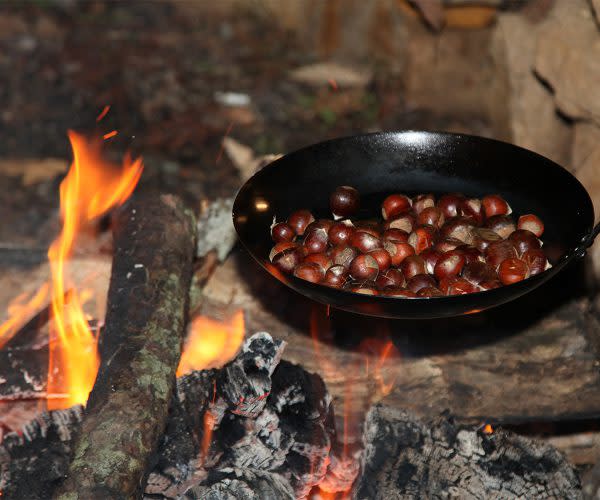 Chestnuts Roasting on an Open Fire, 11/28 & 12/5 & 12/12, Santa Claus - Gather around the open fire and experience the centuries-old Christmas tradition of roasting chestnuts at Santa's Candy Castle! To meet current health regulations for event capacity and social distancing, advance tickets will be required to attend. Most tickets are available for free and will still offer a very special experience for guests.
Martinsville Candy Kitchen - An old-fashioned candy store, soda shop and ice cream parlor, featuring handmade candy canes, divinity, peanut-butter fudge, cinnamon logs, cherry cordial bark and a whole lot more. Kids will love the large window into the kitchen area!
Schimpff's Confectionery, Jeffersonville - G.A. Schimpff's Confectionery is one of the oldest, continuously operated, family-owned candy businesses in the United States. Its Candy Museum and Candy Demonstration Area offer a glimpse into the world of historic candy making, packaging and advertising.
Albanese Candy Factory, Merrillville - Ever had the world's best candies and gummies? If you haven't had Albanese, you haven't come close. Join us at our factory location to be surrounded by yummy goodness. The self-guided tour allows you to view things at your own pace and then sample a gummy and a chocolate at the conclusion of your tour.
Mrs. Wick's Bakery & Cafe, Winchester - When Wick retired from Wick's Pies in 1986, he went across the street and opened a restaurant in honor of his supportive wife, Ruby. Mrs. Wick's Restaurant is a full service Bakery Cafe that makes 36 varieties of pie each day.