Corn.
Hoosiers.
Indianapolis.
Basketball.
Farmland.
Midwest.
Eighth wonder of the world.
Wait...what? Did I read that right?
Yes, yes you did. All of the above are just a few words that may come to mind when one hears the word Indiana…except maybe the last one. That, however, may someday change because not one, but two places located here in Indiana have been nominated for Virtual Tourist's 8th Wonder of the World contest.
On June 3, Virtual Tourist, a leading travel research website and community that is part of TripAdvisor Media Group, turned the decision over for the eighth wonder of the world to the public. There are two Indiana destinations up for vote, the first being none other than the Indianapolis Motor Speedway located in Speedway, Indiana. The IMS is the world's largest spectator sporting facility and hosts three major racing events including the Indianapolis 500, Brickyard 400 and the Red Bull Indianapolis GP.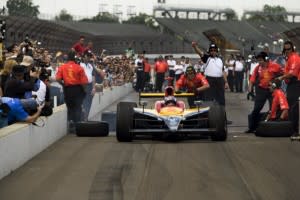 The second Indiana destination up for vote is a historic national landmark, the West Baden Springs Hotel located in French Lick, Indiana. The West Baden Springs Hotel was built in 1902 and has a domed atrium spanning 200 feet.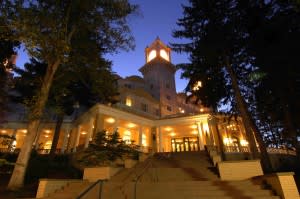 So how does the contest work? By YOUR vote. The destination with the most votes at the end will be crowned the eighth wonder of the world; however, crowning the IMS or the West Baden Springs Hotel the winner will be harder than it looks. With over 200 nominations, other destination nominees include San Francisco's Golden Gate Bridge, Niagara Falls, Stonehenge, London and even the world's largest Bass Pro Shop.
But don't worry! Voters have until September 30 to cast their votes. So go vote, share and spread the word. Let's get Indiana to become home to the eighth wonder of the world!
Visit www.virtualtourist.com/8thwonder to vote.