So I blogged about some tips for visiting the Indiana State Fair last week. Today was the third day of the fair and with two trips under my belt already I thought I should mention a few of the highlights.
Animals ... depending on when you visit you might see different animals (some barns rotate animals during the fair IE: goats and sheep). This afternoon we were able to see:
Rabbits (south end of the fair by the main midway). They will move out later this week.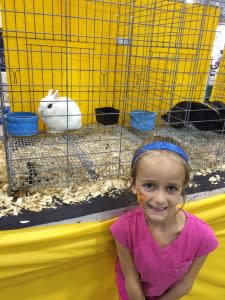 Llamas. We were lucky enough to be there while they were showing so we got to be up close and personal! These won't be there for the entirety either.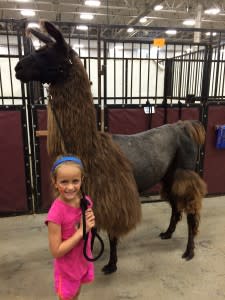 Pigs. Lucky for you, the world's largest sow and winning sow and litter will stay for the entire fair!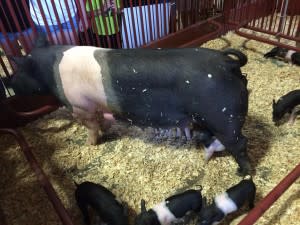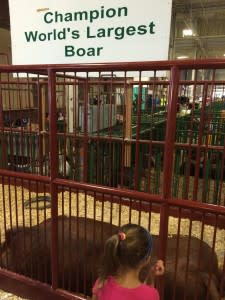 Cows. Again a plus here. While there is a cattle barn that is bursting with activity during show days, there is also a livestock nursery on the north end of the grounds (number 17 on the map) and a few places in pioneer village where you can see cows every day.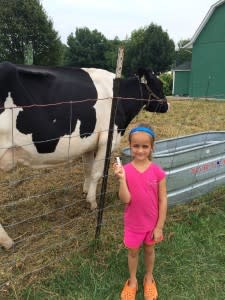 Food. So many options and so many great choices, but please let me indulge you with three of my favorites:
1. Ben's Pretzels. Right across from the Glass Barn. They typically have a deal on Tuesdays and you can thank me later.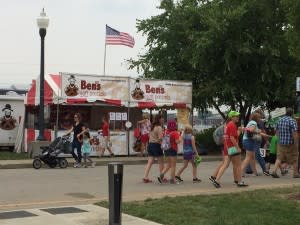 2. Peach or Apple Cider Slushies. One of our stops every year (and sometimes every visit). Two locations - both on the north side of the track basically on the east/west ends.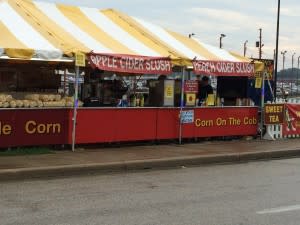 3. Hot Wisconsin Cheese. Located right in between Ag/Hort and Harvest Pavilion the only downside is the word "Wisconsin" instead of "Indiana".
Now a few places to stop.
FFA Building (north end of track): Putt Putt and a playground!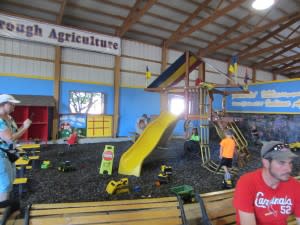 Centennial Hall: 4H exhibits and a woodworking and sewing project FREE for kids!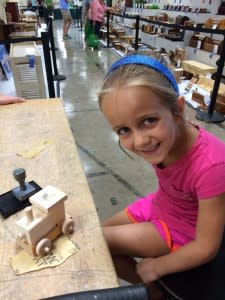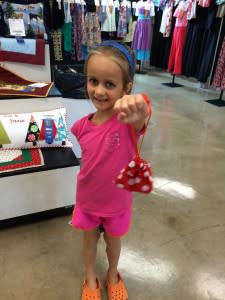 Peking Acrobats (Dow AgroSciences Celebration Park)- we caught part of their show today and it was pretty great!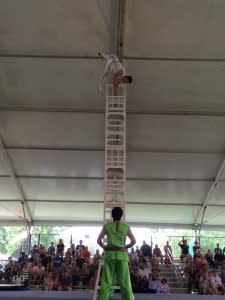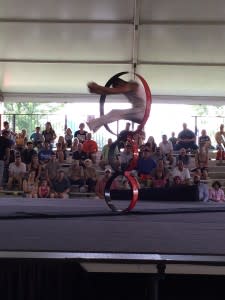 Little Hands on the Farm (north end - conveniently by the shuttle drop off in Family Fun Park!)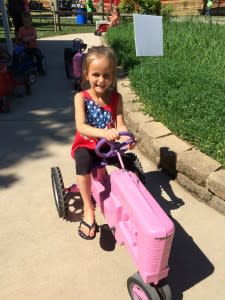 Bicentennial Train (north end by Little Hands on the Farm). Pretty static exhibit, but when we went through we got tickets to go visit the Indiana History Center.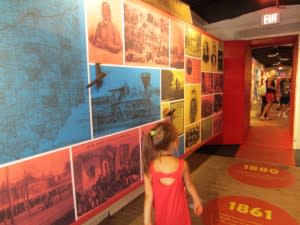 Glass Barn - I just love the backdrops you can email to yourself!
I could go on, but this may be overwhelming! Even if you just stick to this list, you will have a grand ole' time at the fair.
My last tip ... at the very least ... do one lap around the track. Consider that "home base". It gets you pretty much to every major place on the grounds and is a good gauge of how far you've been.
Okay, one more tip ... check out the daily program so you know exactly what is happening during your visit!