I've lived in Indiana for almost 20 years. I've visited places all over the state. I enjoy learning about the history we have, but I had NEVER gone on a Statehouse tour until this week. Pathetic, I know, but now I can tell you all about how wonderful it was!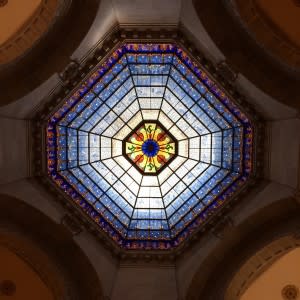 The tour (which is available to anyone and free of charge) starts in the rotunda.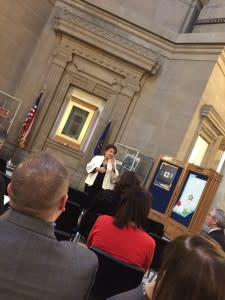 You learn about the history of the building, year it was built, year it was renovated and the processes it has gone through. The rotunda also features changing displays. This month it was honoring Black History Month and featured a flag on display from the US Colored Troops during the Civil War.
I certainly am not going to give you all the insights from the Statehouse tour, but I will mention the highlights. You get to view the original treasury ...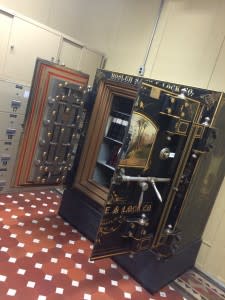 Walk inside and sit (outside of session) in the Senate ...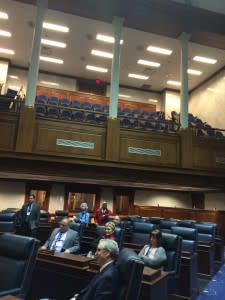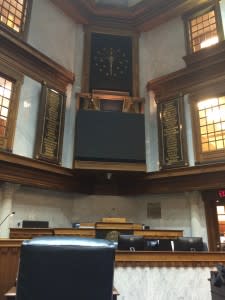 See original pieces to the Statehouse that don't exist in all corners anymore ...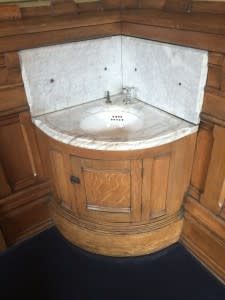 Walk inside and sit (again outside of session) in the House of Representatives ...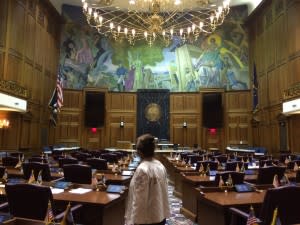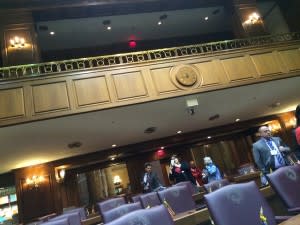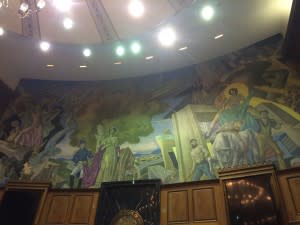 And view the beautiful Supreme Court Room ...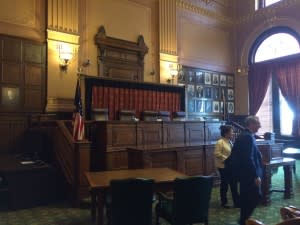 I'd recommend this tour for anyone from Indiana, interested in history or architecture. The Indiana Statehouse features all of that and informs you on the processes involved for laws. Just reminded me that I probably need to study up on what I know - or don't know!
For more information on Indiana Statehouse tours, click here. It is NOT just for fourth graders!