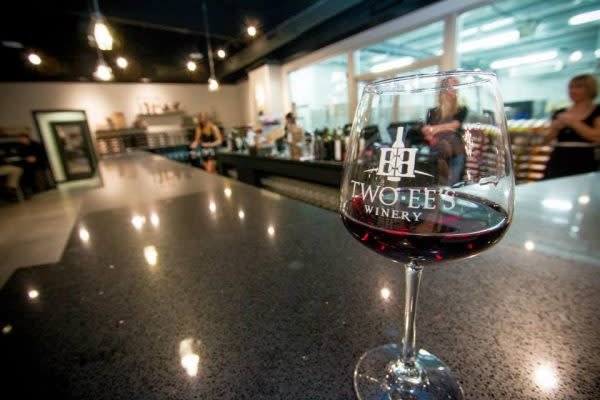 Our readers voted in the fall of 2016 to name Indiana's Best Winery Experience. The winner of that vote was a relatively new winery in the state that is doing big things. It should be no surprise that USA TODAY's readers just voted the same winery as America's Best Tasting Room!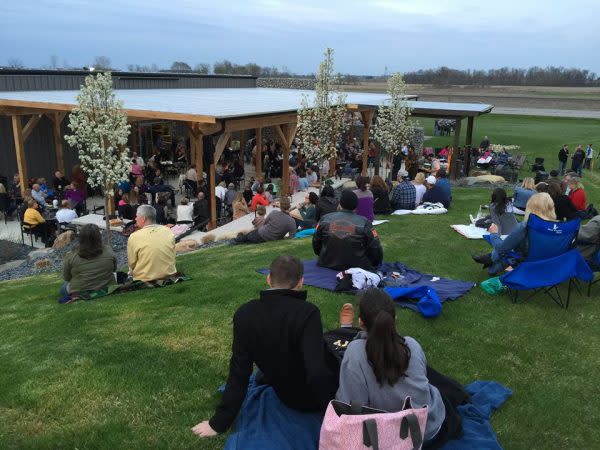 Two-EE's Winery was selected by USA Today's readers as America's Best Tasting Room, and it was the only winery east of the Pacific time zone to make the top 10!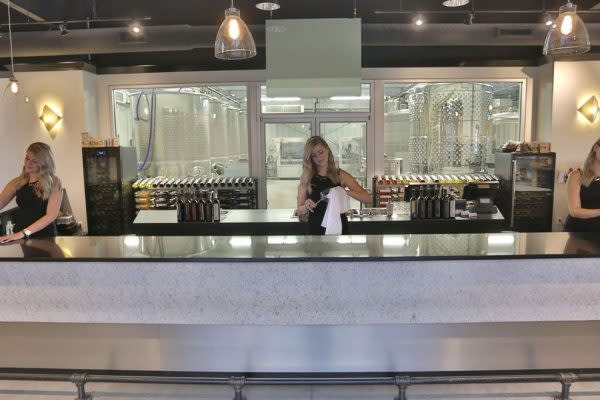 USA TODAY said of Two-EE's: "Modern and sophisticated, the tasting room at Two-EE's Winery overlooks the production room, where visitors can watch winemakers at work while sipping wines at the tasting bar. An outdoor seating area offers views over the estate vineyards."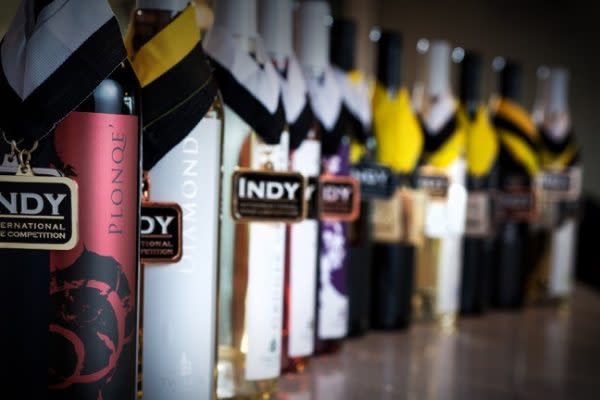 Photo by House of Public Notice Marketing
Nestled on a hillside in Huntington County, Two-EE's Winery is a relatively new vineyard. It was established in 2013 by Eric and Emily Harris. Eric is the head winemaker and within the first 18 months of opening, he was recognized twice as a rising star of his trade.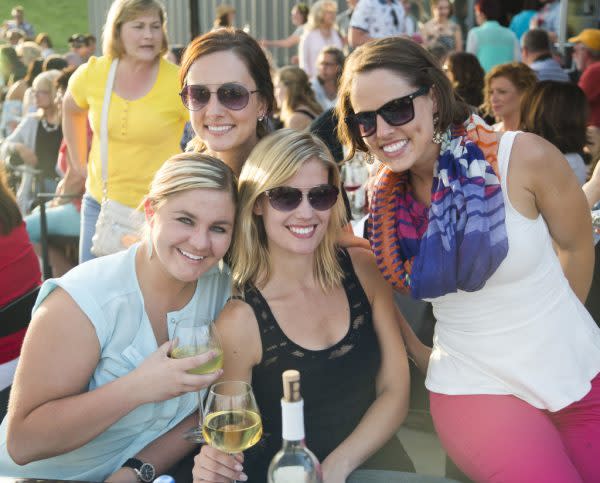 What makes the Two-EE's experience special is not only the expanding list of great-tasting and award-winning wine, but also the atmosphere. The winery was designed in an industrial-chic style that welcomes guests into a hip, sophisticated space that is regularly used for events.Two-EE's also has made a name for itself in NE Indiana with the extremely popular "Uncorked" events held every Friday and Saturday evening during the warmer months each year.