Featuring a growing collection of tasty local facilities to explore, this new food hall is thriving in Indianapolis.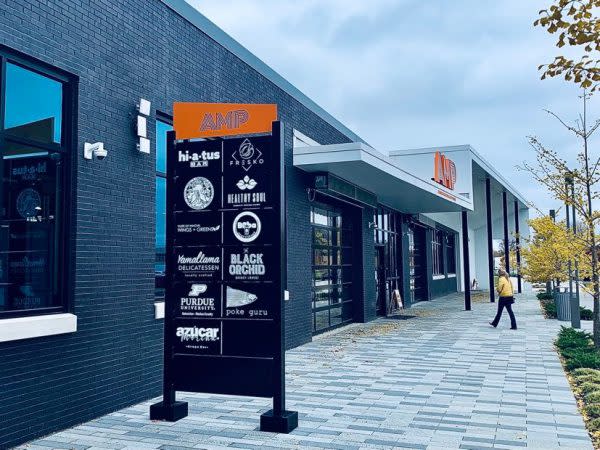 Hungry for new dining options and choices? Head to AMP Artisan Marketplace and Food Hall, part of the 16 Tech Innovation District emerging on Indy's near west side not far from downtown, the IUPUI campus, Methodist Hospital, Riley Children's Hospital, and the Indianapolis Motor Speedway.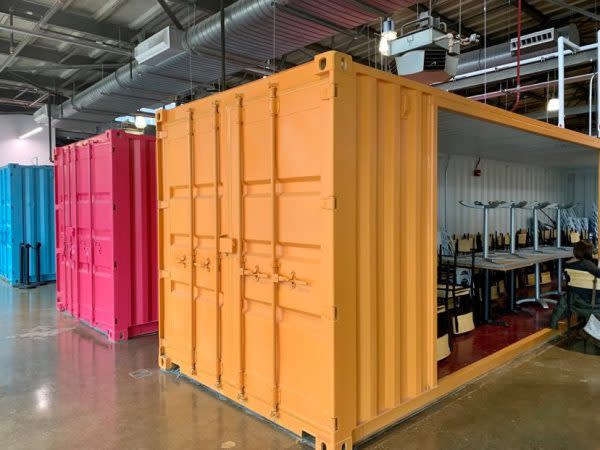 With a diverse collection of food/drink vendors, each cleverly housed inside individual shipping containers stationed across 40,000 square feet of open indoor space, this vibrant new culinary community offers the surrounding community a taste of something fresh and different.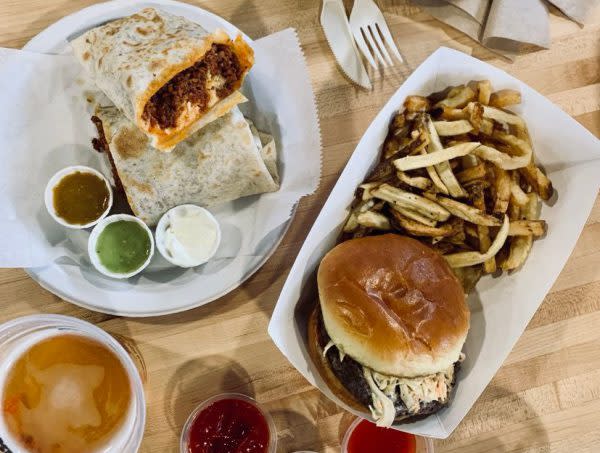 Here, more than 20 dining concepts run the gamut from burgers and boba to pizza and poke, including Azucar Morena authentic Venezuelan cuisine, Caplinger's fish and seafood, BEAST Burgers + Bites, Limon taco bar, Mambo's Philly-style Cheesesteaks, Healthy Soul farm-to-table offerings, Yamallama Deli, PB&J Factory, Circle City Sweets, Tinker Coffee, and Punkin's Pies, to name just a few.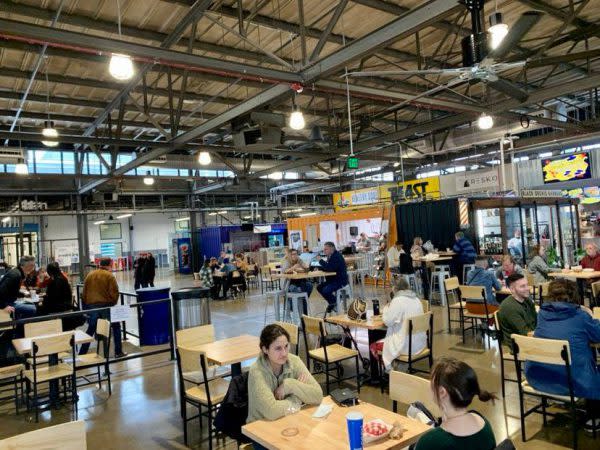 There's also a full bar, ample seating and a stage for live music and events. AMP hosts the Indy Winter Farmers Market on Saturday mornings through the season, providing even more incentive to pay a visit. In addition, the on-site Melon Kitchen provides an innovative restaurant accelerator space for Black chefs. Customers can find plenty of convenient parking in and around the food hall.
Stop in and find your new favorite lunch spot! For more information, go to theampindy.com.