Each year, readers of VisitIndiana.com vote for the Best of Indiana. This year, voters selected the state's best State Parks, Burgers and Museums! With amazing burgers from across the state on the ballot, it was a tough choice, but VisitIndiana.com readers narrowed the list down to the 10 best! Which burger took the number one spot? You can view the list below or here!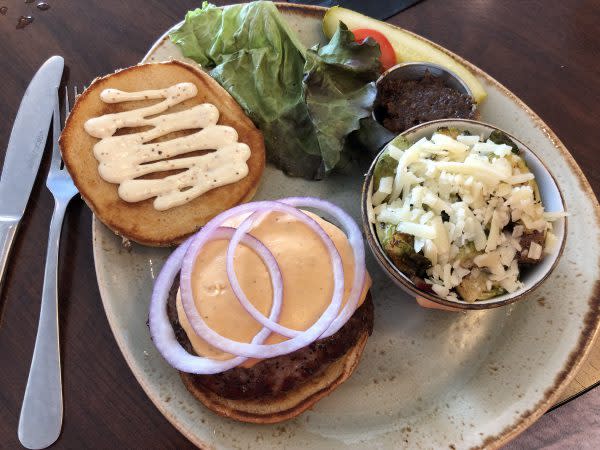 Ultimate Beer Burger
The Ultimate Beer Burger from Teays River is a mouth watering 8oz. burger patty. The hob mayo, beer cheese and onion jam add a distinct flavor to the already beer marinated patty. With the first bite, you will taste an explosion of cheesy, beer-alicious dreaminess!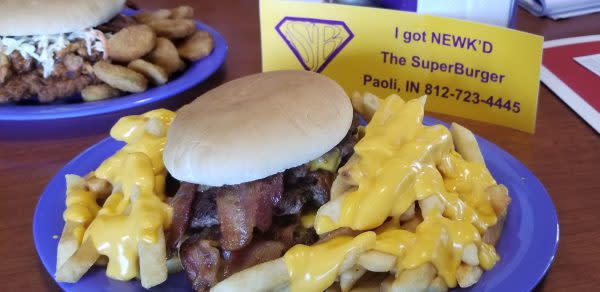 Triple Newk at The Superburger
Named after the local athletic director, the Triple Newk is a Bacon Cheeseburger made with three quarter pound patties made with locally raised 90 % lean grass fed beef, three layers of cheese and three layers of bacon!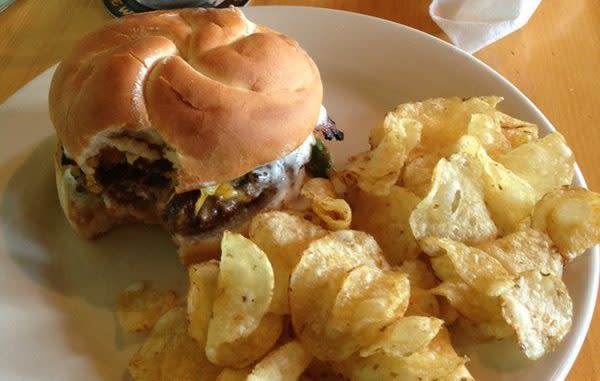 Big Mouth Burger at Big Woods
This is a hand-pressed ground beef patty topped with twice-smoked bacon, Big Woods' signature (in-house smoked) pulled pork, onion jam, bistro sauce, and cheddar on a brioche bun. Super tasty!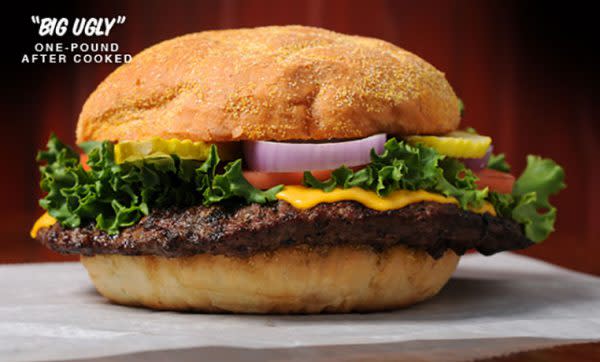 Big Ugly at Bub's Burgers & Ice Cream
One pound of meat makes this burger quite a challenge; get your photo on the wall after eating.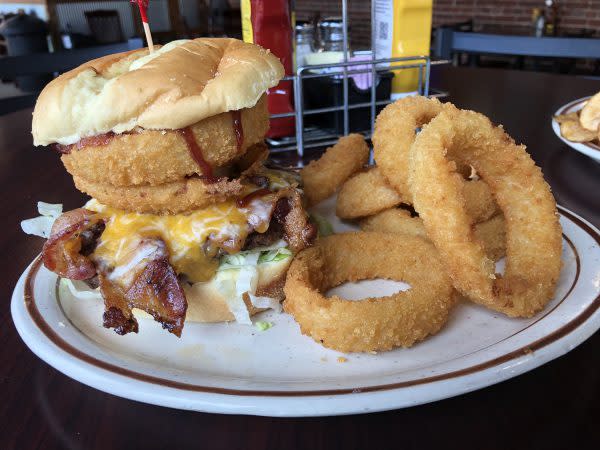 Southwest Burger at 33 Brick Street
1/2-pound burger served with BBQ sauce, crispy smoked bacon, cheddar cheese and topped with crispy onion rings.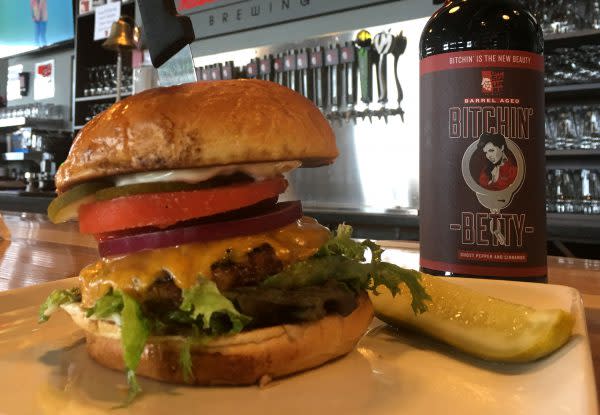 Off Square Burger at Off Square Brewing
1/2 lb black angus beef topped with stout carmelized onions, sauteed wild mushrooms, smoked gouda and white truffle aioli.

The Duane Purvis All American at Triple XXX Family Restaurant
A 1/4lb. chop steak, thick, creamy peanut butter, American cheese, lettuce, tomato, pickle & onion on a toasty sesame bun. This burger is the one that choosy KIDS will choose.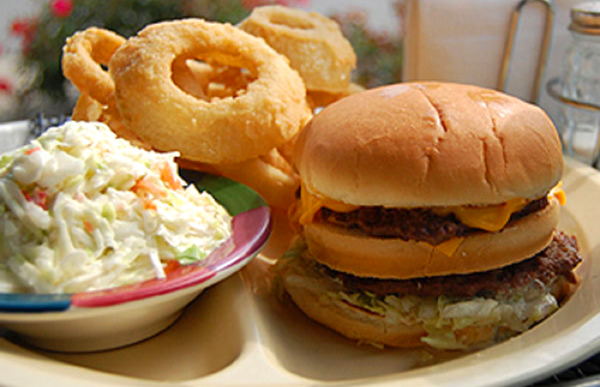 Big Buster at Don Hall's Hollywood Drive-In
A Fort Wayne favorite for over 50 years. Hall's original double decker features cheese, shredded lettuce, and their special sauce.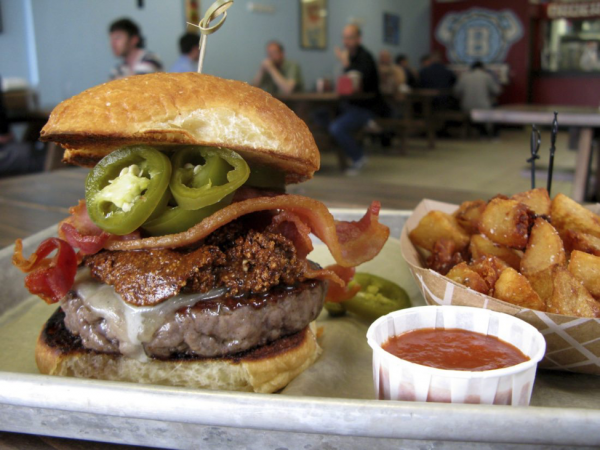 PB Burger at Bravas
Homemade peanut butter, bacon, pickled peppers, mayo, white cheddar smothered over a patty on a pretzel bun.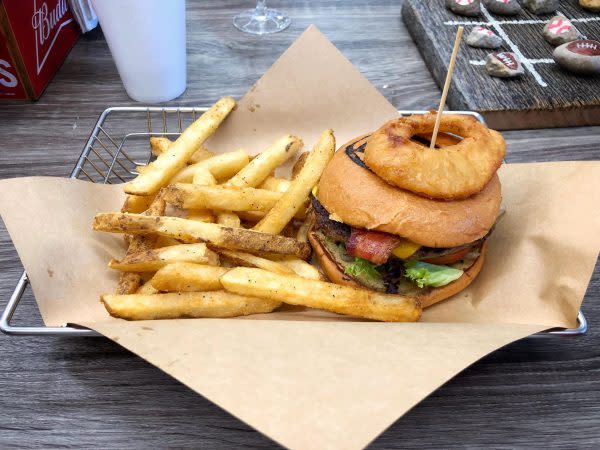 Brew Burger at Brew is the Best Burger in Indiana
The 8-ounce hamburger includes smoked bacon, cheddar cheese, coffee bbq sauce, and is topped with a brioche bun and perfectly crispy onion ring.