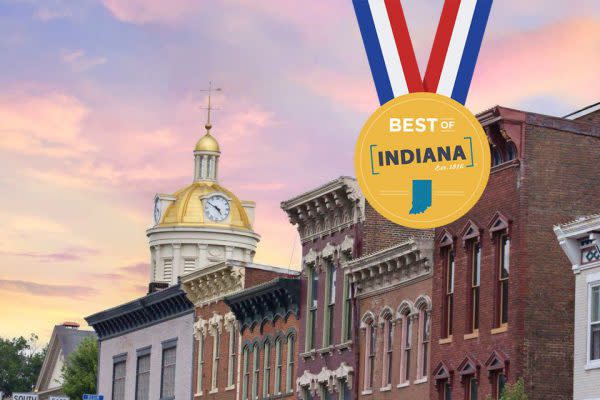 Main Street is the liveliest place to be in a small town, and Indiana has more Main Streets than any other state in the US! Often historic and always beautiful, Main Street's have been an important piece of American culture for decades.  The Indiana Office of Community & Rural Affairs developed a group of 36 towns and cities and asked VisitIndiana.com readers to vote for the Best of Indiana. It was a tough choice, but voters narrowed the list down to the 10 best! Which Main Street took the number one spot as Indiana's Best Main Street? You can view the list below!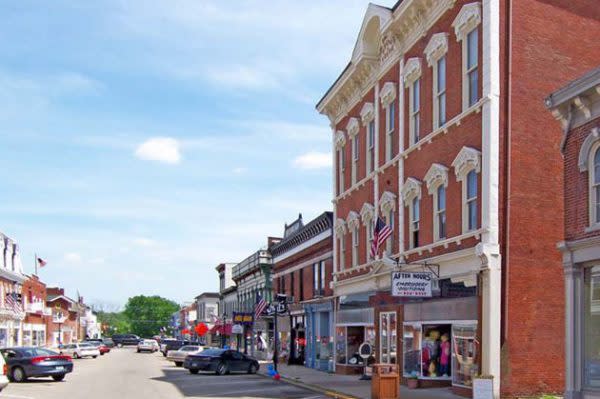 Main Street Aurora is known for its historic landmark, unique architecture, and a ton of things to do. Be sure to book a tour and explore their preservation landmarks.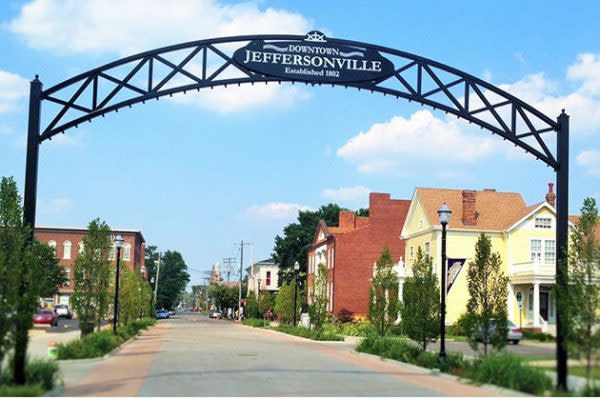 Jeffersonville Main Street Inc., Clark County
Located between the Ohio River and W. Court Ave, Jeffersonville is a commercial district filled with great small businesses.
Visitors grab a bite, shop, and enjoy a walk along the Ohio River.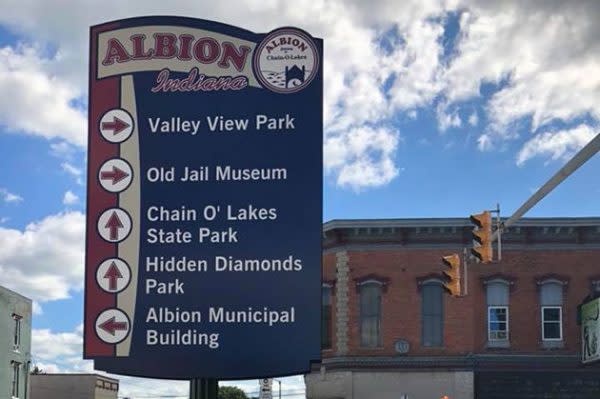 Albion S.T.A.R. Team, Noble County
Voted Indiana's Top 10 "Main Street" in 2019, it is no surprise that Albion is back on the list. This town is not lacking charm or history.
Visit the Old Jail Museum built-in 1875, it features jail cells and artifacts.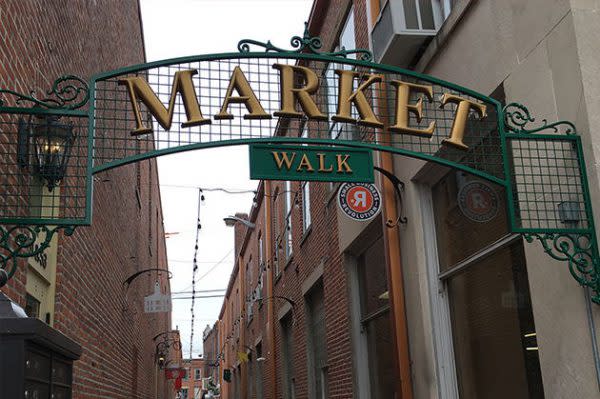 Wabash Marketplace Inc., Wabash County
Known as the "First Electrically Lighted City In The World," Wabash's main street is vibrant and filled with diverse businesses.
Discover the booths during their weekly farmer's market or catch a concert at the Honeywell Center.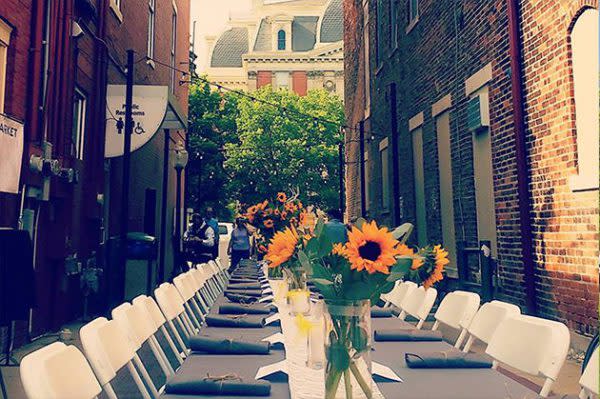 Noblesville Main Street, Hamilton County
Only 35 minutes northeast of downtown Indianapolis, Noblesville Main Street has something to offer for everyone.
Privately owned shops, restaurants, and galleries line the streets of this historic downtown square.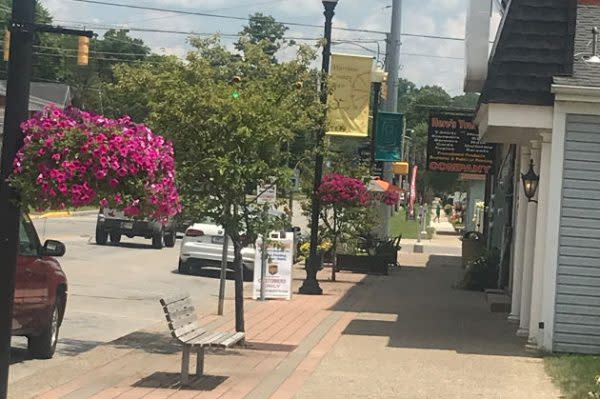 Main Street Corydon Inc., Harrison County
Serving as the first capital of Indiana until 1825, there is a lot of history in Corydon. There are many historic properties, caves, and landmarks easily found in the little town!
Did you know that Corydon was the site of the only Civil War battle on Indiana soil?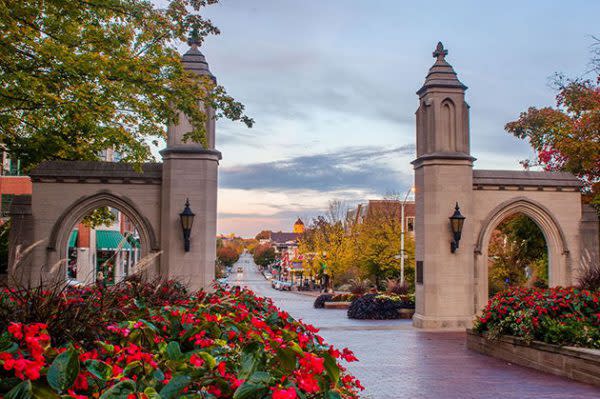 Downtown Bloomington Inc., Monroe County
Bloomington has thriving art, culinary and music scene. Tons of events take place here, including both Bloomington Restaurant Week and Fourth Street Festival Of Arts And Crafts. 
An interactive map of the town is available here.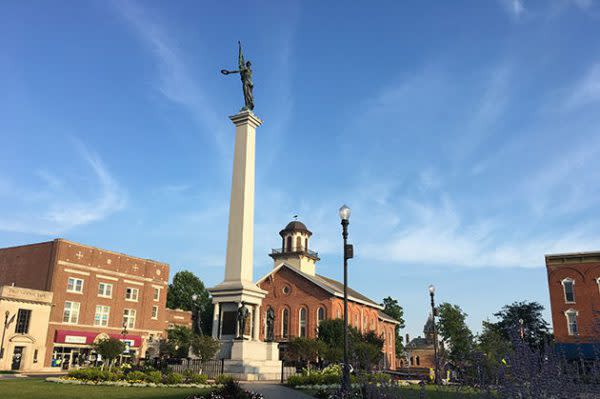 Downtown Angola Coalition, Steuben County
Named by USA Today as one of America's Best Historic Small Towns, Angola is an incredible place full of history, shopping, and fun.
Visit nearby Pokagon State Park for year-round adventure!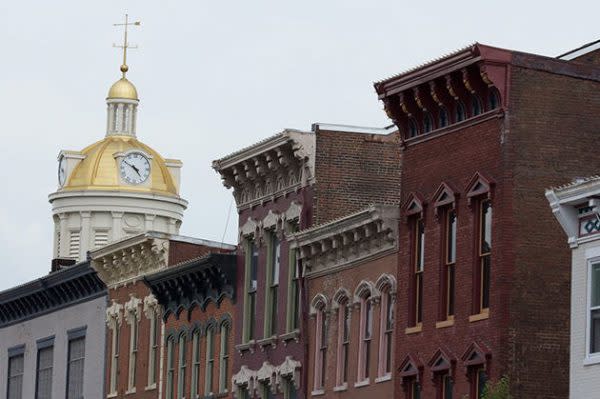 Madison Main Street Program, Jefferson County
Ranked #4 in the top 100 places to visit in the Midwest, Madison lives up to the hype. Madison is one of the nation's largest historic districts. While visiting the area, you'll see structures that belong to the Federal, Greek Revival, Italianate, Second Empire, Gothic Revival, and Arts and Crafts styles.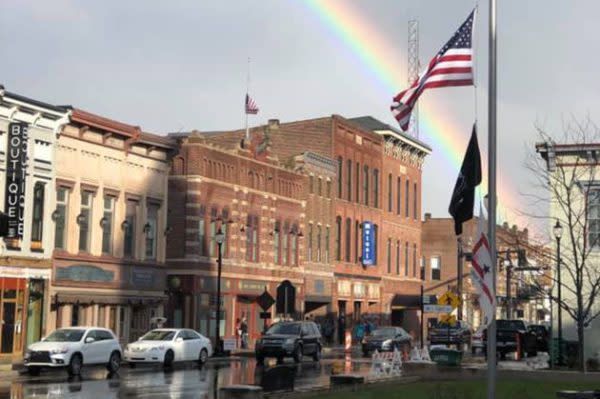 Discover Downtown Franklin, Johnson County
Franklin was voted as having Indiana's Best Main Street, in part due to its local art. It is filled with well-maintained older brick homes, walking trails, and attractions for the whole family.  Voted number one by Hoosiers, Visitors can pay a visit to the Historic Artcraft Theather in the heart of downtown.