I've taken a couple trips to Fort Wayne in the past with my family in the spring and in the summer and recently took a getaway to Indiana's second-largest city when the weather was a little colder. This trip was without the kids, so I spent time indoors in Fort Wayne at the places I most wanted to see and hit some of the breweries that are on the Northern Indiana Beer Trail.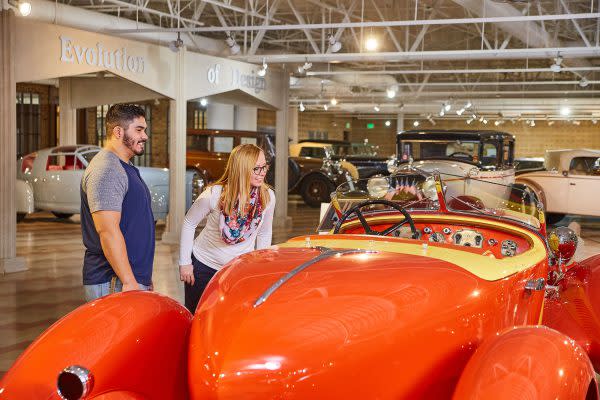 Auburn Cord Duesenberg Museum
On the way to Fort Wayne, we made a stop just north at the Auburn Cord Duesenberg Museum, which I had been to close to 20 years ago. I was excited to revisit. I've always worked in car museums to our trips when I could because my husband and sons are into cars, but this museum is one I really enjoyed, too. Although the museum if full of automotive examples of great luxury, it also really delves into the history of the era when luxury cars were at their peak and covers the interesting history of automotive production in the state of Indiana. It's a blast from the past that this history buff really loved.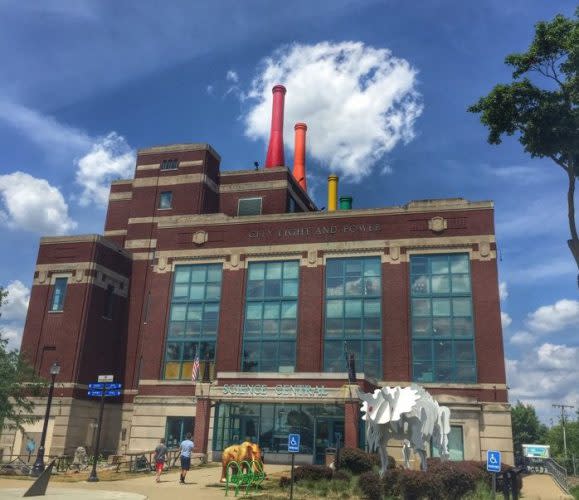 Science Central in Fort Wayne
Fort Wayne is a great getaway spot for families, especially when the weather is warm and they can explore the Fort Wayne Children's Zoo and take in a Tin Caps baseball game. The indoor attraction my kids liked most on their last visit was Science Central, a fun interactive museum for kids where they were entertained for hours. On this most recent trip we skipped this place, but if you're visiting Fort Wayne with kids in tow this is an attraction you'll definitely want to put on your itinerary.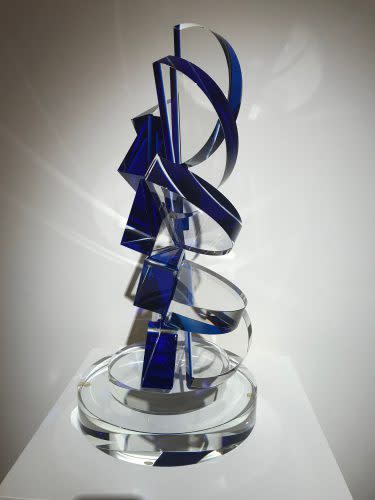 Fort Wayne Museum of Art
For me, whenever I am traveling alone or can squeeze in time on my own I love to spent it walking through an art museum. So, I took advantage of the opportunity to see the Fort Wayne Museum of Art at my own pace. One of the temporary exhibits, Full Spectrum, was fascinating and I love all the amazing glass art throughout the museum. It's part of Fort Wayne's art campus, a cool compact one-block area dedicated to all facets of the arts.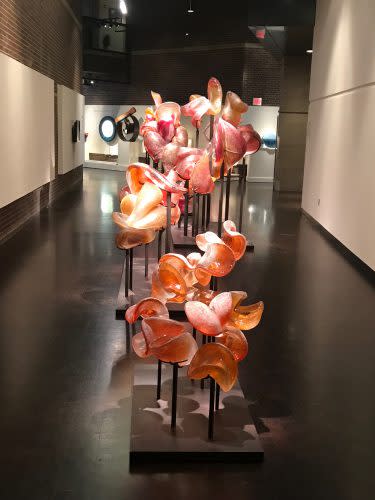 Fort Wayne Museum of Art
Another indoor spot I wanted to explore while I was in town was the Foellinger-Freimann Botanical Conservatory. It is an amazing oasis right in the middle of the bustling downtown where you really feel like you've escaped to a different locale once you're inside. It was a chilly, gloomy and rainy day so we were glad to duck inside and warm up. We enjoyed exploring the Showcase Garden, which changes four times a year and is currently a fun exhibit called "Bontanica Jones," a take on Indiana Jones that encourages curiosity and questions. We also made our way through the Tropical Garden and Desert Garden. The rain kept us in, but there's also an outdoor component with exterior gardens.
Whenever I take a trip, I get equally excited about where we'll be eating. This was a great foodie trip that included a meal at Conner's Kitchen in the Courtyard Fort Wayne (that just opened earlier this year), brunch at the historic Cindy's Diner and three breweries - Junk Ditch Brewing Co., The Hoppy Gnome/Gnometown Brewing Co. and Hop River Brewing Co. They've got a great food scene in the city and we had some of the best brewery food ever on this trip.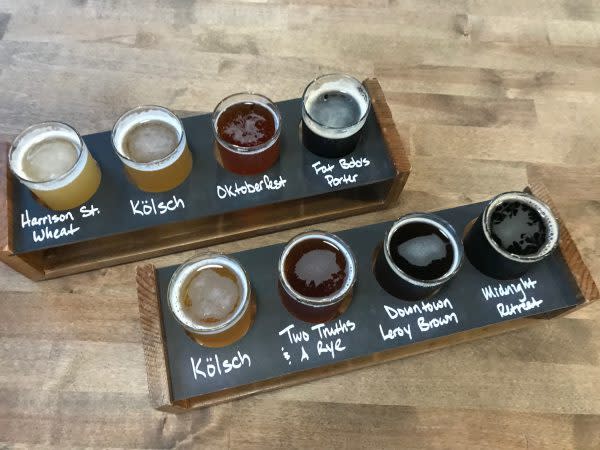 Hop River Brewing has over a dozen of their craft brews on tap. Flights of four are available.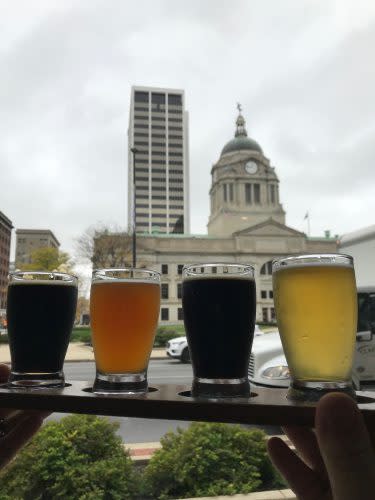 Hoppy Gnome Brewing is located across from the Allen County Courthouse in downtown Fort Wayne and has a large menu of upscale Asian and Mexican-inspired fare.
Also have to mention that our timing was perfect by going the last week of October. The colors on the drive along the Tollway were stunning. Just because the temperatures are getting colder, doesn't mean the fun can't continue indoors in Fort Wayne.