The biggest LGBTQ+ event in Indiana, and one of the biggest in the Midwest, the annual Indy Pride Festival gives participants and attendees plenty to feel good about. It has been voted Indy's #1 Outdoor Festival by NUVO for 7 years and continues to grow annually. This is an all-ages event with two stages, Family Fun Zone, hundreds of vendors, food, and drink!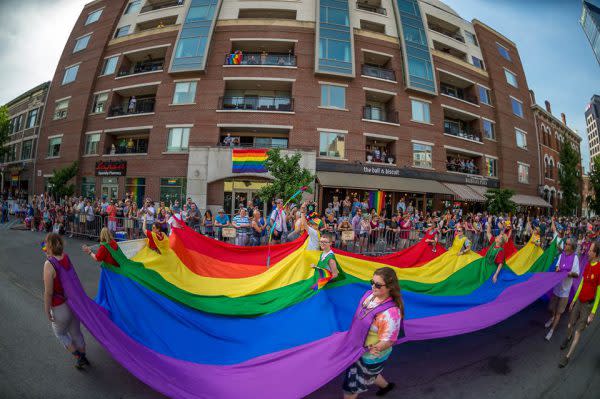 Credit: Indy Pride
This year's party kicks off Saturday, June 9 at 10 a.m. with the colorful Cadillac Barbie Pride Parade down Mass Ave in downtown Indy before settling into historic Military Park for a full day and night of performances, food and fun.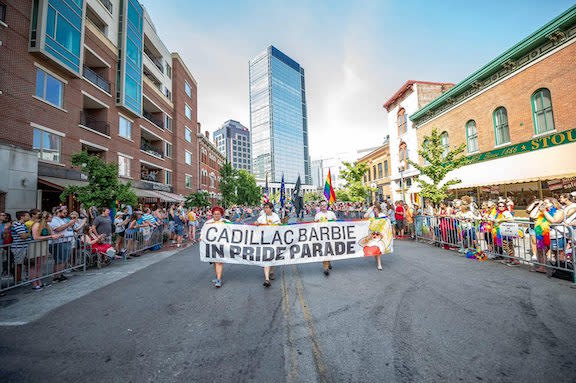 Credit: Indy Pride
"We're hoping to see more than 50,000 people at the festival this year," said Chris Handberg, Indy Pride Executive Director. "Indy Pride Fest is more than just an event; it's a time where LGBTQ+ people can come together and build their community, express their authentic selves free of judgment, and celebrate who they are."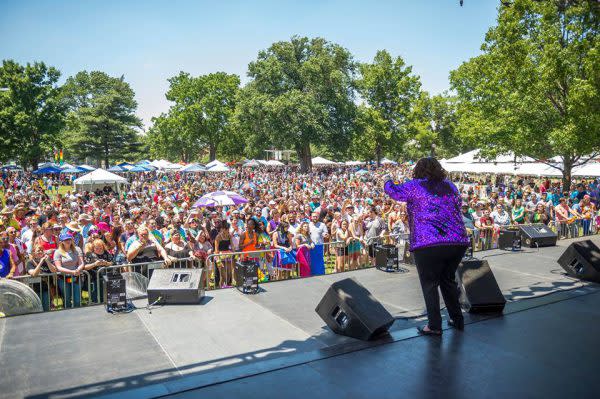 Credit: Indy Pride
Growing from a 15-minute event with one float during its first run in 2005, the Cadillac Barbie Pride Parade (re-christened in 2011 to honor the contributions of former Indy Pride leader Gary Brackett) has since grown into a vibrant two-hour showcase of talent that now includes more than 100 floats and walking groups. Another don't-miss highlight of the festival is "Pride at Night," Indy's largest drag show featuring appearances from RuPaul's Drag Race personalities.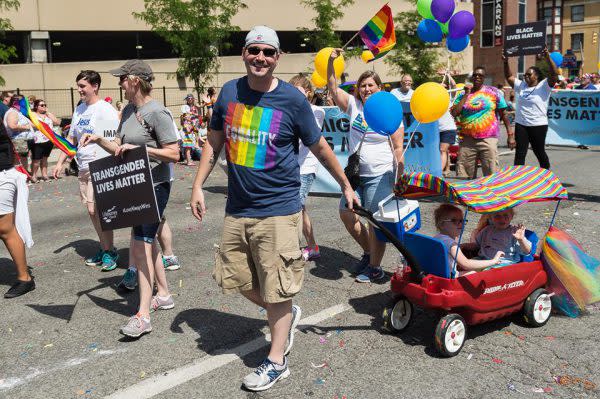 Credit: Indy Pride
Kids are welcome with a dedicated Family Fun Zone that offers a Drag Queen Story Hour, Pierre's Beyonce Tribute Show, a Girls Rock! Indianapolis performance and a Silly Safari.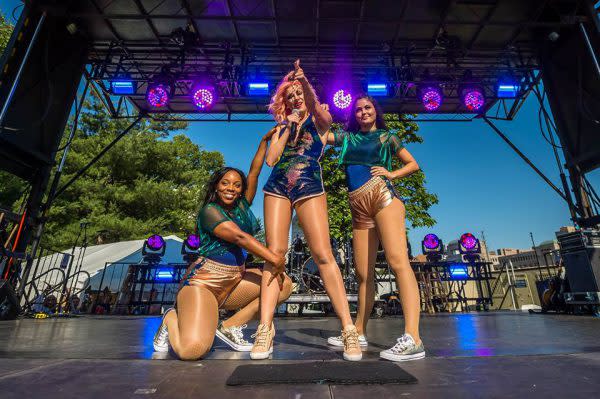 Credit: Indy Pride
"The music stages and entertainment are some of the most popular elements," Handberg said. "This year's theme celebrates local culture — the entertainment on the main stage and our parade Grand Marshalls represent some of our best community treasures."
New this year, a VIP Experience option includes designated parking; access to a private bar, lounge and bathrooms; and the chance to get right up front and center at the main stage.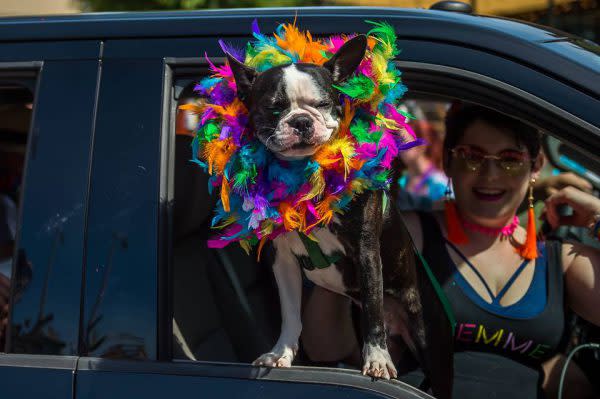 Credit: Indy Pride
Indy Pride Festival 2018 is presented by Salesforce, with the Alexander serving as this year's official Pride Hotel, offering special rates and a convenient downtown location. Tickets for the festival are $5; children age 12 and younger are admitted free when accompanied by an adult. For more information, visit indypride.org.