So the Indiana State Fair has been going on for three days and I've made two visits already. I know ... a bit nuts, but thought I would share a few little tid bits from our visits thus far.
DuPont Food Pavilion - Located on the south side of the track, just east of the Midway and right by the gazebo is a building just full of fun (including kid interactive stations)! The cheese sculpture is on its way to becoming one of a kind.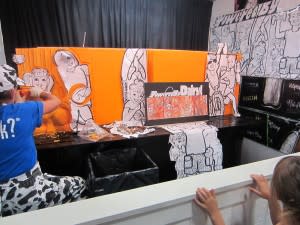 And don't forget to stop by the Made in Indiana store!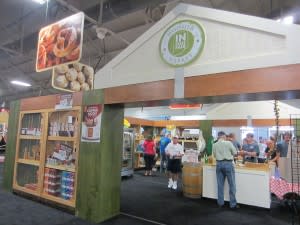 Other freebies - Make sure you make your way around the fair to pick up the recipe cards (from Indiana's Family of Farmers) which starts/ends in the DuPont Food Pavilion. Once you've collected all of them, you win these nice prizes.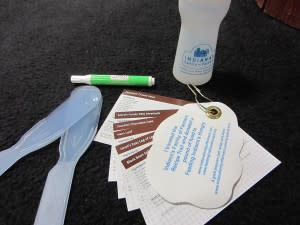 Have kids? Then pick up the Indiana Dairy Scavenger Hunt (also in DuPont) and answer questions around the fair. Once you have the mystery phrase, redeem at the Dairy Bar for a free milk or mini-milkshake (which is still plenty enough for two people!).
Ag/Hort Building - Located just west of Dupont, you will find all sorts of great things in here. For example, canstruction ... one of my favorite exhibits at the fair! (TIP: Look at the works of art through your phone or camera where it shows up more clearly!)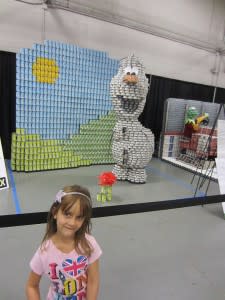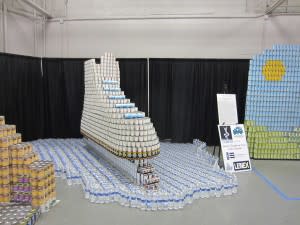 And new this year, learn about seeds, farm to fork and more in this interactive exhibit (where the Ball State train used to be if you remember!).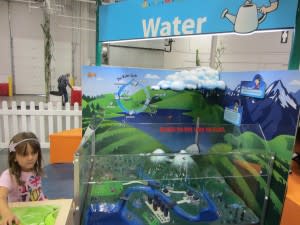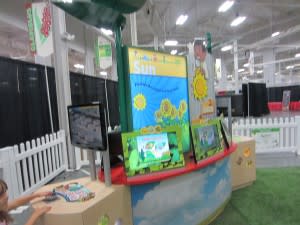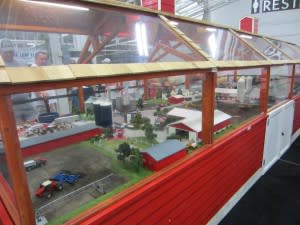 Shows - We've seen the duck show, Flippenout Trampoline Show and the Gantry Circus Show. Always great to take part in FREE entertainment!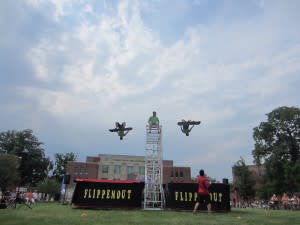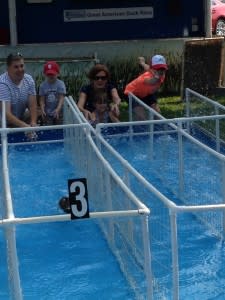 Pathway to Water Quality - This hidden gem on the northeast side of the grounds features a free sample of fresh water and a wonderful educational area with interactive stations (including a free necklace made out of wood!). Not to mention it is wonderfully shaded.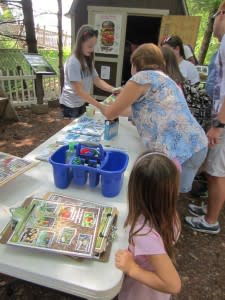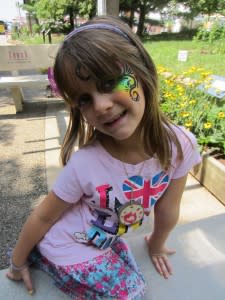 Animals - Don't miss the World's Largest Pig and the Champion Sow and Litter.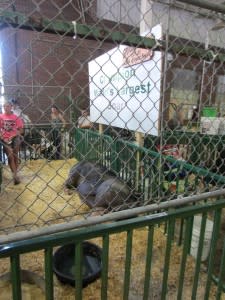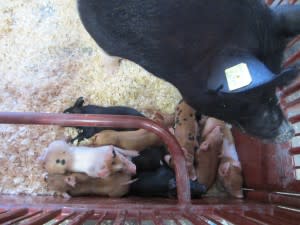 But overall, just have fun. You never know who you might meet at the Indiana State Fair!