Beat the heat this summer and make a splash! Here are seven water parks, pools and splash pads where you can dive in and keep cool this summer in Lafayette-West Lafayette.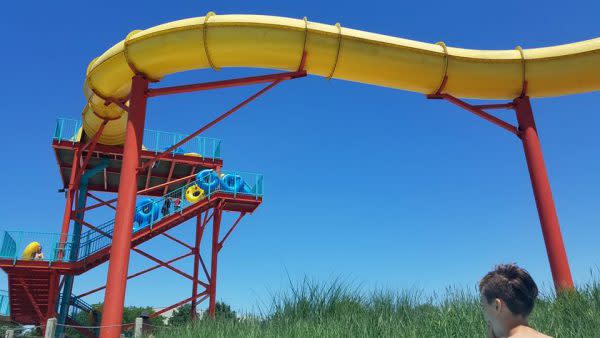 Tropicanoe Cove
Lafayette-West Lafayette is home to 2 outdoor aquatic centers (website: scroll to swimming section), Tropicanoe Cove at Columbian Park and the Prophetstown State Park Family Aquatic Center, as well as 3 outdoor pools, Castaway Bay, West Lafayette Municipal Pool and Vinton Pool. 2 splash water public art fountains, The Class of 1939 Water Sculpture and Loeb Fountain, are also open for water fun at Purdue University.  Kick off your shoes, grab your swimming suit and be prepared to have a blast!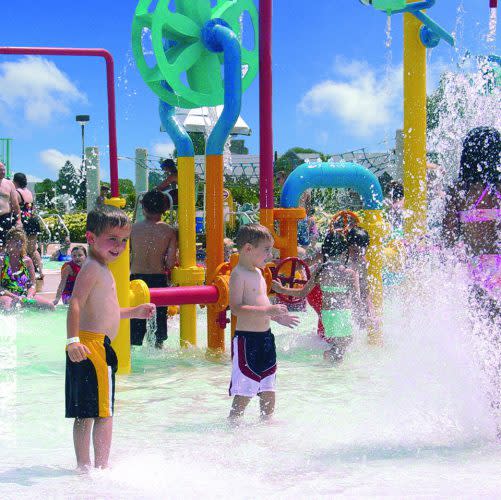 Tropicanoe Cove
1. Tropicanoe Cove is a favorite of many and has been creating laughter and fun for years.  Shouts and squeals can be heard from kids and adults making a great splash down the spiraling Banana Peel tube slide! (This is where you will find my husband who is a big kid at heart)! Looking for a more leisurely afternoon? Grab an inner-tube and laze your way through Cattail Crik. Please note this is where you will find me! There are plenty of lounge chairs to catch the rays and enjoy the Indiana sun!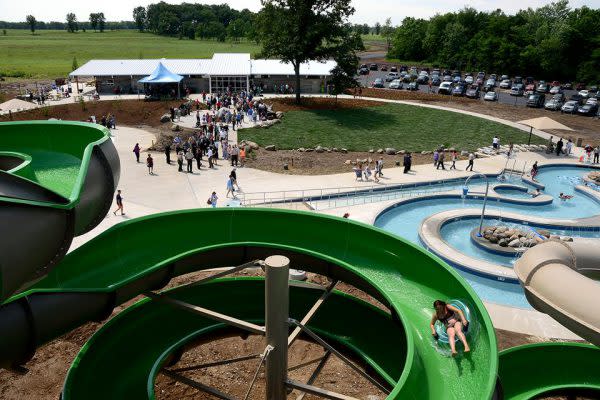 Prophetstown State Park Aquatic Center
2. Prophetstown State Park Family Aquatic Center, located in Indiana's newest state park, provides entertainment for the entire family, as the water park has pools, slides, splash stations and a winding lazy river. A great feature of the park is its effort to preserve the area's past. There are glacier boulders and a wide range of native plants and trees that pay homage to the land's history and tie in perfectly with the rest of the state park.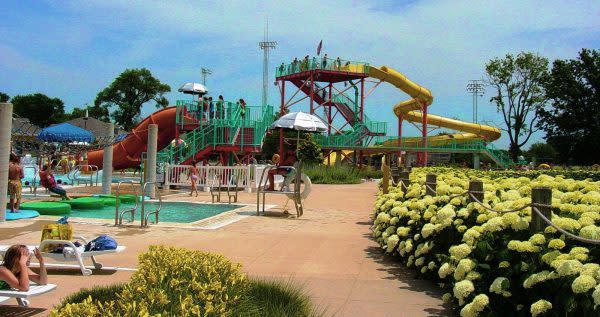 Tropicanoe Cove
3. An adventure is waiting for you at Castaway Bay! Beach-like entry, water basketball, and a bubble bench are just a few of the features that make up this family-friendly aquatic center, located in Armstrong Park!
4. Three heated pools, a baby pool that is less than one foot deep, an intermediate pool that is 1 1/2 to 3 foot deep and a large pool that is 3 1/2 to 12 1/2 foot deep with two low diving boards welcome you at the West Lafayette Municipal Pool. Also, there are 3 shade structures to relax under on hot summer days!
5. The renovated Vinton Pool features a beach-like entrance, double water slide, playful water geysers, large umbrellas and lap lanes. Pool rental is available after hours as well.
6. The Class of 1939 Water Sculpture, is a popular spot on campus. The concrete sculpture is 38 feet tall and has 280 colored lights to illuminate the water and stainless steel cylinder. When on, the fountain jets upward 588 gallons of recycled water per minute. Beware, the spray is mighty powerful but oh so much fun!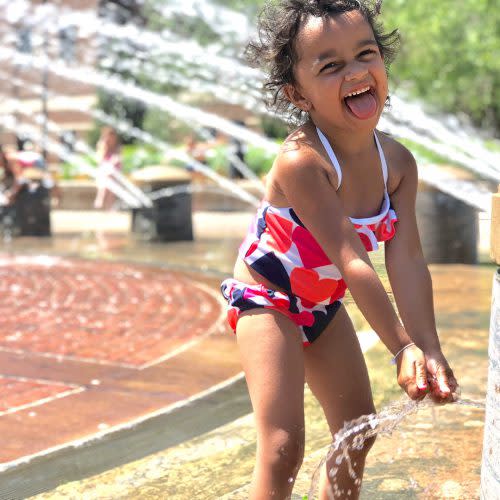 Fun at Loeb Fountain at Purdue University!
7. Loeb Fountain was constructed in 1959 to honor Solomen Loeb, a local merchant, with money donated by Bert and June Loeb. It is located in the center of Founder's Park where it was dedicated in 1994. The fountain is made of granite and uses 2200 gallons of recycled water per minute. All summer long, find school children running and laughing through the spray! Bring a picnic and enjoy summer at this fun Purdue water art piece.
Make sure you head to one (or all if you are truly adventurous) of our water attractions! It will lead to a great summer! For more information about these water adventures and other outdoor recreation in our area, visit www.HomeOfPurdue.com.
Find more water parks around the state by clicking here. Explore lakes and water sports in Indiana by clicking here.