Most people know Lafayette/West Lafayette as the home of the Boilermakers. What you might not know about are all of the outdoor recreation places that are available during your time there. Let me enlighten you on what I found during my fun-filled two days there.
One of our first stops was Prophetstown State Park. This is Indiana's newest state park and it is unlike any other park in the state. Staying true to its historical past, visitors can experience what the Indiana prairie was like years ago when Native Americans lived on its soil. We even got to walk through the recreated Native American Village where it is believed that several different tribes settled together.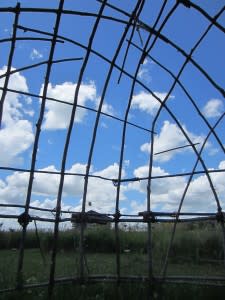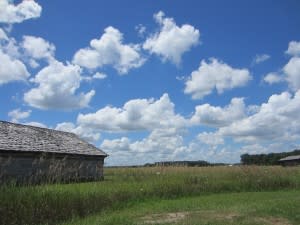 If you are up for biking and hiking, Prophetstown offers several different trails (some paved and some not) that guide you through part of their 2,200 acres of prairie. Truly beautiful!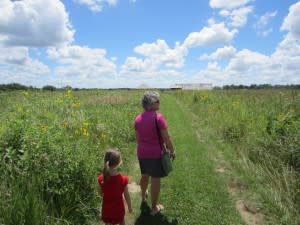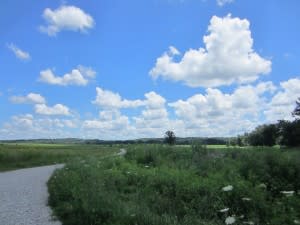 Prophetstown State Park is home to The Farm at Prophetstown. Made up of 125 acres on lease from the park, visitors can learn about agriculture and horse-powered farming. While you are there, you can even pick up items from their produce stand which offers eggs, beef, pork and seasonal produce.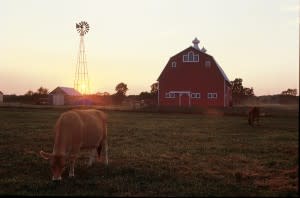 Prophetstown also features camping hook-ups and (new this year) an aquatic center. Our time didn't allow for us to indulge, but next time we will definitely be hitting this spot.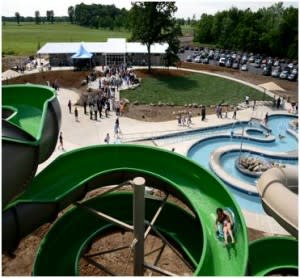 Another must hit outdoor spot is Wolf Park, a not-for-profit organization whose purpose is to improve the lives of wolves in captivity and in the wild. They do this through behavioral research and education which was immediately evident by this exhibit ...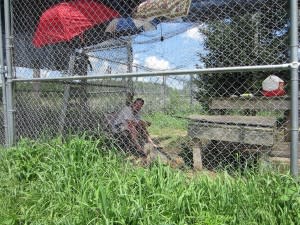 In the picture are baby grey foxes that are currently spending 24 hours a day with human interaction. Twenty four hours a day. Seriously. Even at night someone is sleeping with each one individually. They are monitoring their behavior and growth and raising them to become used to human interaction so they will can be used in training and education at Wolf Park. Amazing, right?
Wolf Park not only houses wolves, but also foxes (as mentioned above), coyotes and American Bison. As you take the walking loop around the grounds (which is probably between a quarter mile and a half mile) you get to watch them in their natural habitat and learn about them as well. You can even take a guided tour (offered daily) where you can learn the history of the park, details about wolf biology and fun facts about the resident animals.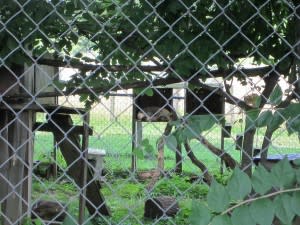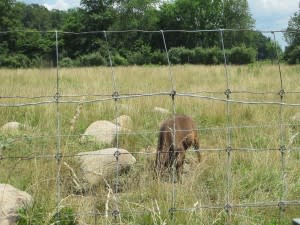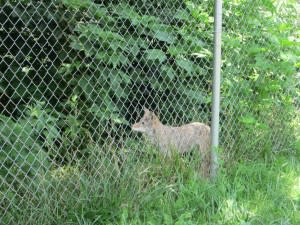 We were even lucky enough to have the American Bison walk right by the fence. An uncommon appearance we were told!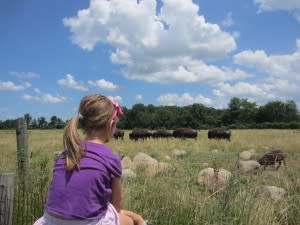 We weren't there on a Saturday night, but on my bucket list is Howl Night. Guests gather at the grandstand and are provided with a special education presentation as you watch the wolves of the main pack. When you howl, they do.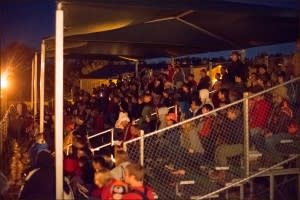 Pretty cool, right? Wolf Park offers many other educational opportunities and events throughout the year. Make sure you check out their site for upcoming events and hours (they have seasonal hours and typically are only open in the afternoons).
My other favorite outdoor activity in Lafayette is Columbian Park. The biggest find for me - a FREE zoo! We love zoos and one that is free is even better!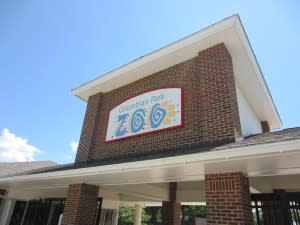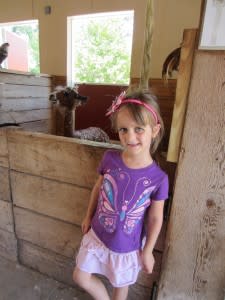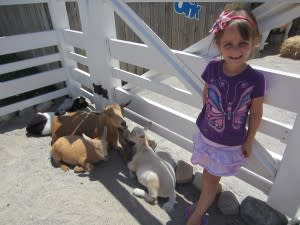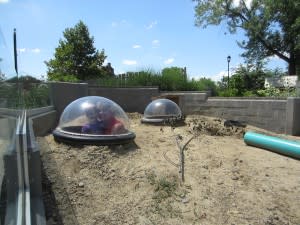 We even got to see them feeding the otters!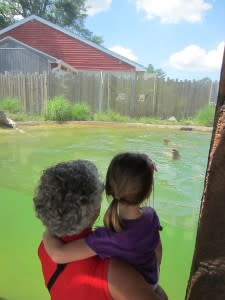 Also located on the 40 acres of the park are playgrounds, rides, Veterans Memorial and Tropicanoe Cove. Aaahhh ... the perfect spot for those hot summer days!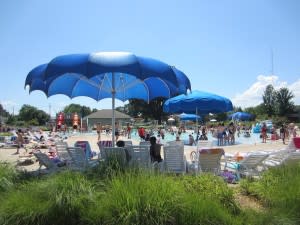 If you are looking for some excellent outdoor recreation, make sure you visit Lafayette/West Lafayette and visit their website which is full of more information on attractions, dining and lodging! A huge thanks to them for helping us navigate our way around while we we there.