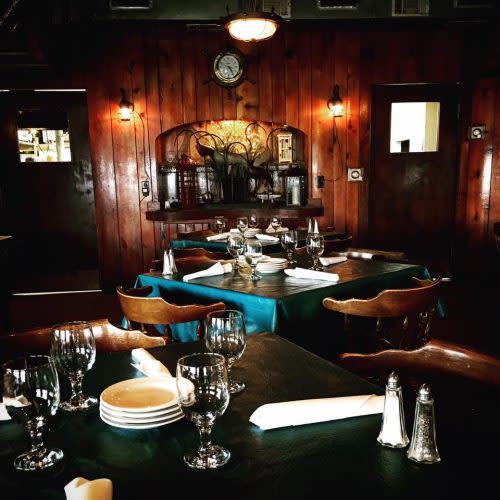 Steuben County in the northeastern part of the state is a water lovers paradise. With 101 lakes of varying sizes, the area is filled with summer lake-goers who are busy boating, fishing, hanging at the sandbars and swimming all day. So when folks come off of the lake for the evening you can bet they are ready for some fabulous food at a lakeside restaurant.
For over 50 years, The Captain's Cabin Restaurant has been serving up steaks and seafood along with beautiful views of Crooked Lake right in the heart of the lake area.
It's been over ten years since I've been to the Captain's Cabin so I was well overdue for a visit. My kids and I actually made a separate trip for dinner just to enjoy the evening and it was well worth the drive. The restaurant is located directly on Crooked Lake and I had no trouble finding it. There are billboards along I-69 with exit information and plenty of signs on the back roads leading you in the right direction.
One of the first things you will notice as you pull into the parking lot is the view.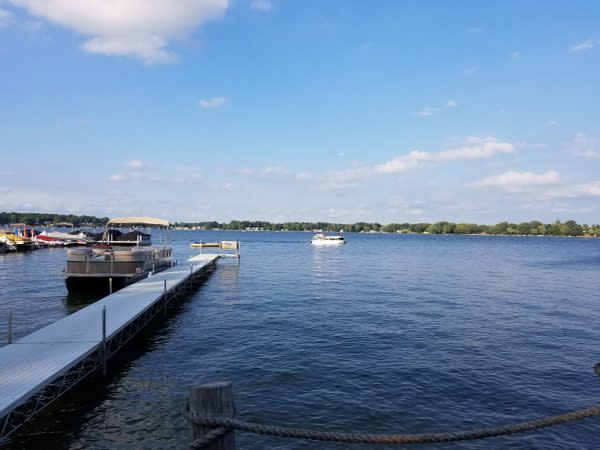 The Restaurant
Almost immediately you get that relaxed feeling that only comes when you arrive at the lake. We were lucky to get a table right at the window so we were treated to the view throughout dinner. The restaurant is open year-round and is a popular location throughout the year. They don't take reservations on Friday or Saturday evenings in the summer months, however I would recommend them during the rest of the year when available.
The dining area has a cabin-like charm with wood sided walls and plenty of windows for all-important views of the water. They've kept the interior the same for as long as I can remember so it adds a sense of tradition that makes this place feel special. The attire is lake casual so no need to pack any fancy clothes for your time at the lake.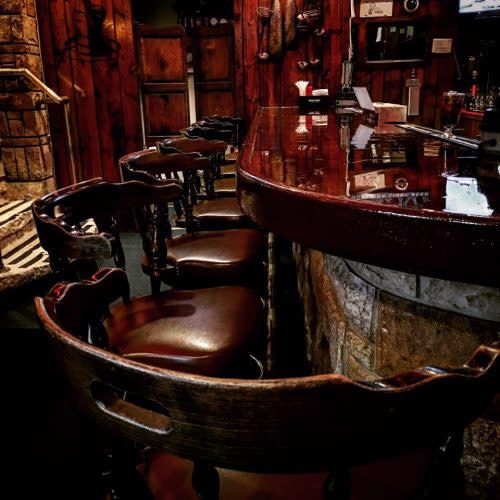 The Food
Don't let the casual environment fool you, because this place is a serious dining experience. Their specialties include prime rib, steaks, chops, chicken, fish and lobster tail that all come with warm house-made rolls and your choice of two sides.
We decided to start our meal with their famous cheese spread. This is a staple at the Captain's Cabin so if it's your first visit I highly recommend it. They serve up a generous amount to spread on a choice of crackers and we even had some left over to bring home with us. Bonus.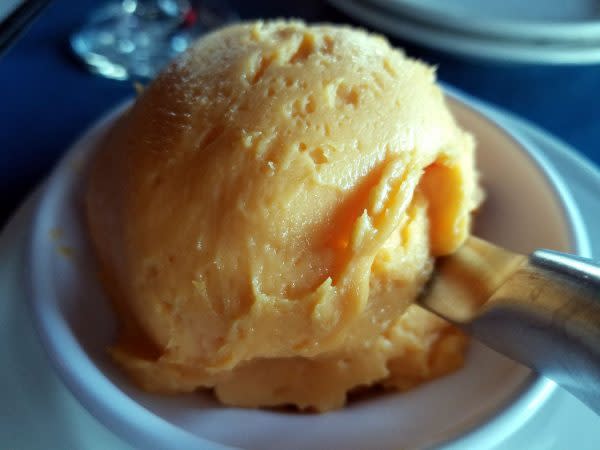 The rolls are soft and served warm at the table. My son ordered the clam chowder and he enjoyed that while it had a thin consistency it was filled with a satisfying amount of clams. They have a great selection of appetizers that include escargot, BBQ shrimp, calamari and seared yellowfin tuna along with other classic favorites.
By the time the entrees were served, we were already getting stuffed, but once I took one bite of my salmon with capers and fresh dill aioli I knew I had to finish it. The fish was cooked to perfection with the perfect amount of spices and the aioli just took it to a whole other level. Two thumbs way up!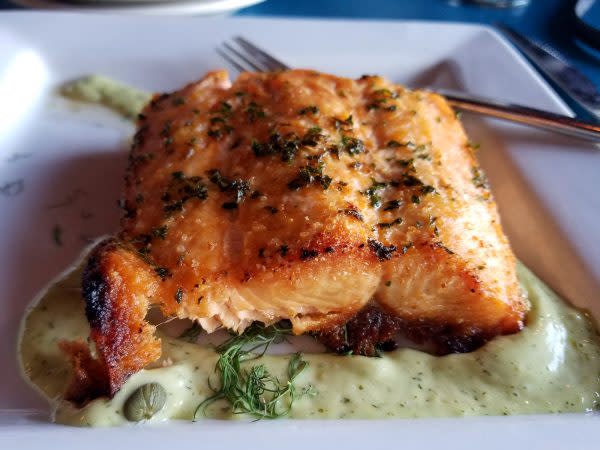 My son had the Barramundi, which is an Australian white fish. He was several bites in before I had a chance to snap a photo but it was also perfectly cooked and served with the house tarter sauce which is a fantastic combination.
The peppermint ice cream is another must-have on the menu, but thankfully they were fresh out of it that evening as I'm not sure I could have eaten another bite. But I mention it so that you don't miss out on one of their specialties on your visit.
My kids and I had a great evening at the Captain's Cabin. Great food. Beautiful views and a comfortable family atmosphere. There's a separate bar area if you want to grab a few drinks and desire a more adult atmosphere. Steuben County is a great Indiana destination and in addition to all the lake action, they have plenty of great restaurants, shopping, antiques and wineries.
The Captain's Cabin is located at 3070 West Shady Side Road, Angola and the phone number for reservations is 260-665-5663. They are open year-round. Website; Facebook