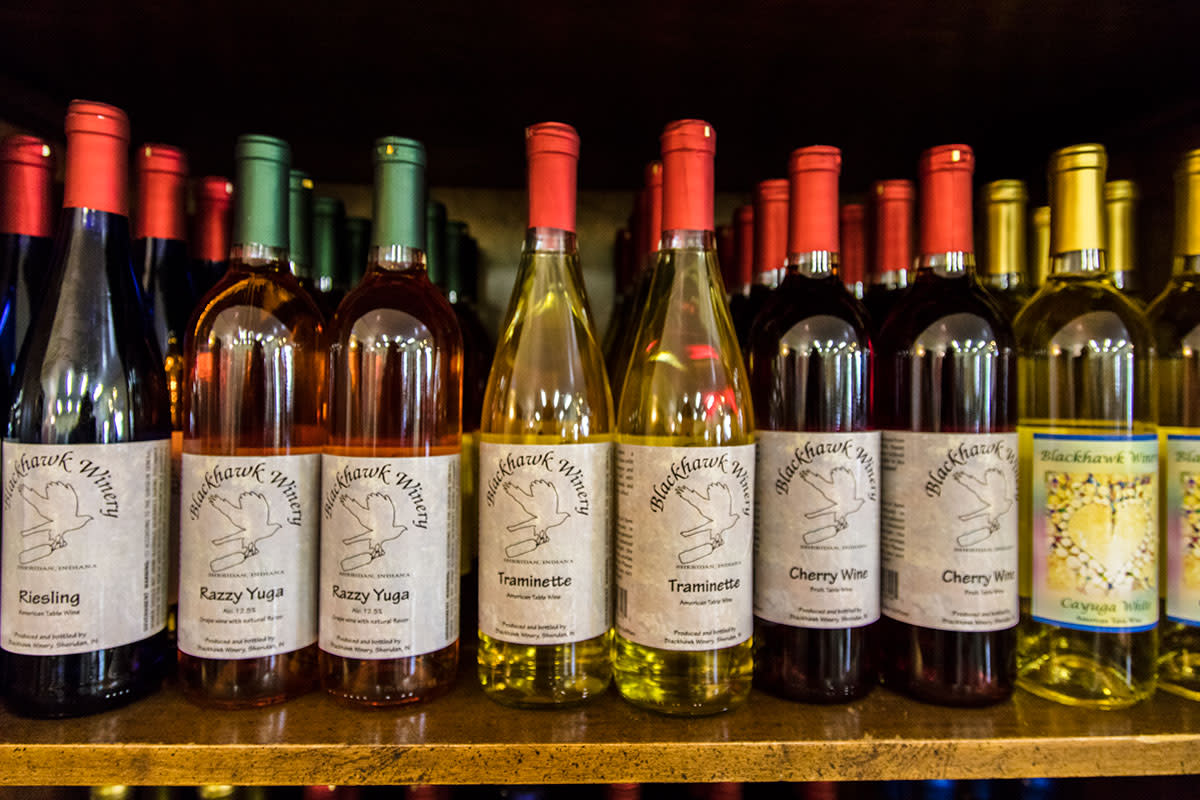 Just north of Sheridan, Indiana is a winery that is just too good to miss. If you consider yourself an oenophile, make the trip to Blackhawk Winery this summer to sip some local wine. Blackhawk offers wines for any taste including sweet wines, very much loved by Hoosiers, and more traditional offerings. Plus, Blackhawk makes many of their wines from grapes grown in surrounding vineyards!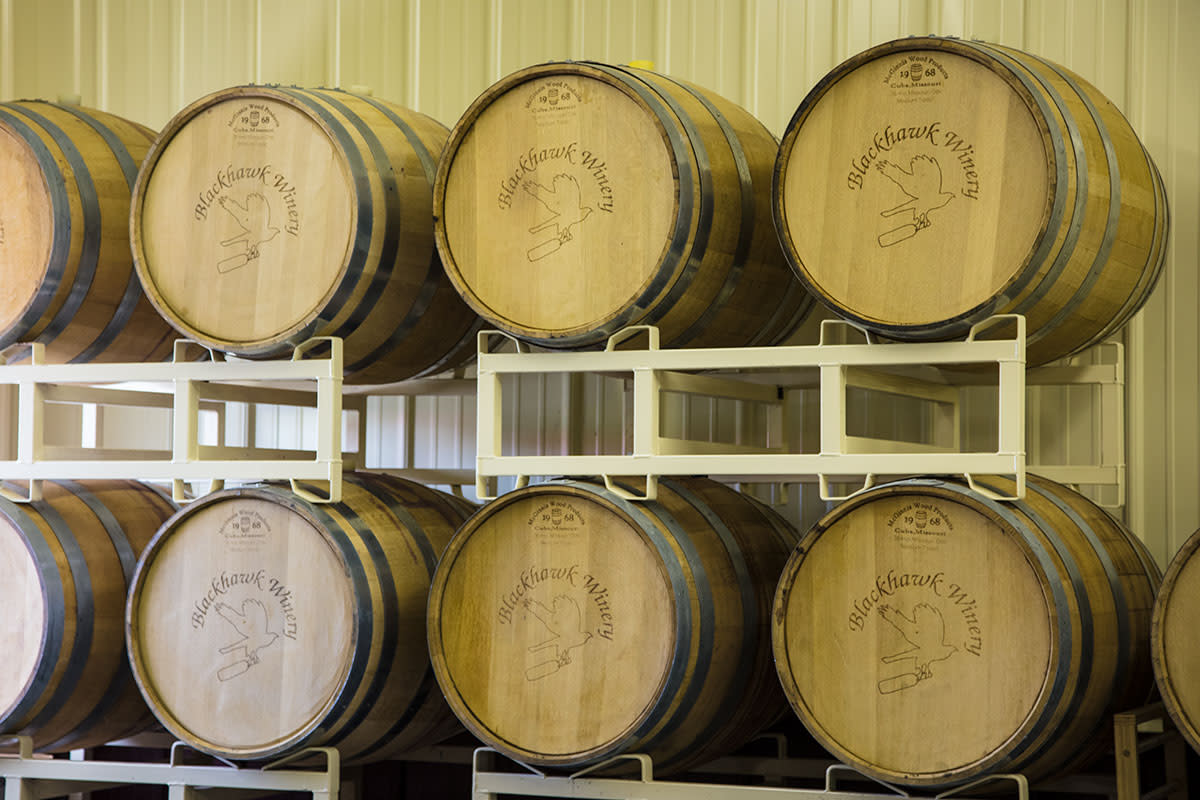 Blackhawk Winery
Opening in 2014, Blackhawk is a joint effort of Deb and John Miller. When we asked what led them to open a winery, Deb responded that it "was a hobby that got out of control." These 'hobbyist' winemakers became serious vintners. As of this writing, Blackhawk offers 22 different wines ranging from dry and semi-dry whites and reds, sweet and semi-sweet whites and reds, rosé and sweet wines, and dessert wines.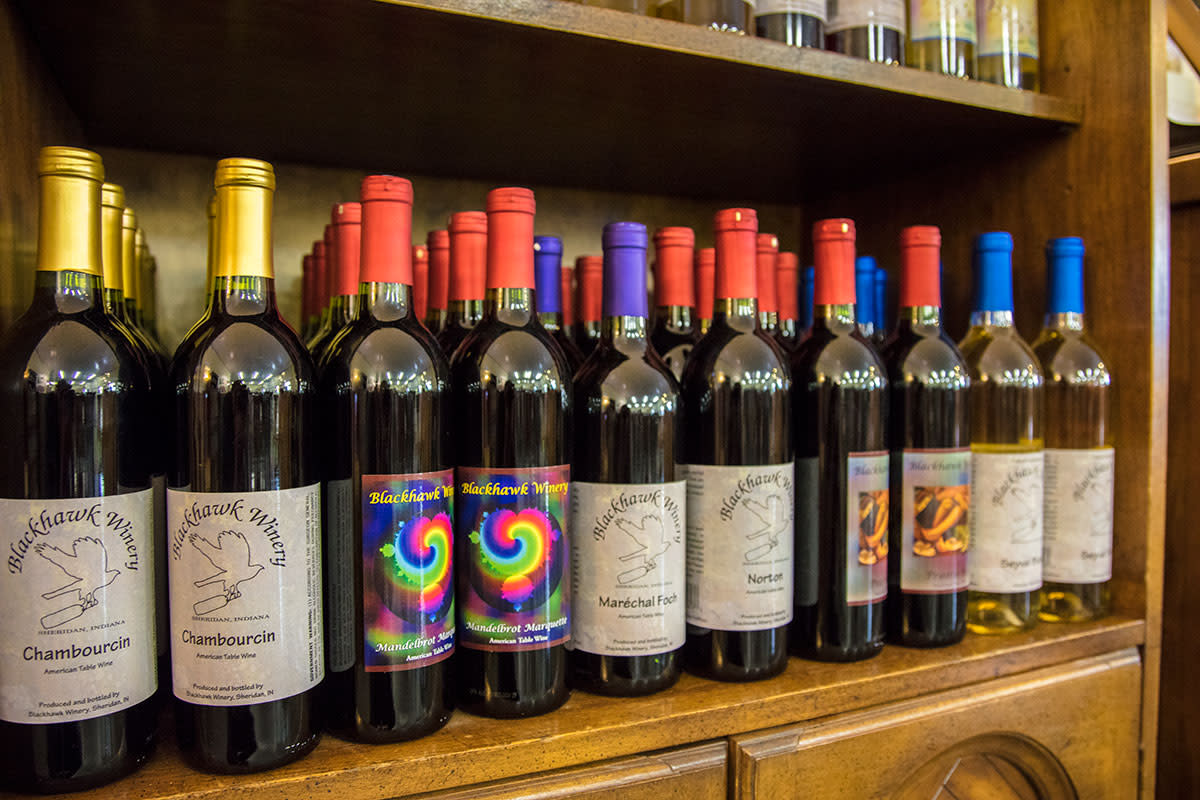 Wine Selection
The most popular and best selling Blackhawk wines including the Little Brother Red (semi-sweet red), the Catawba (semi-sweet white), the Marquette (dry red), and Cayuga White (dry white). We tried the Cayuga White, the Traminette, the Marquette, and the Chambourcin. We ended up taking a bottle of each home with us.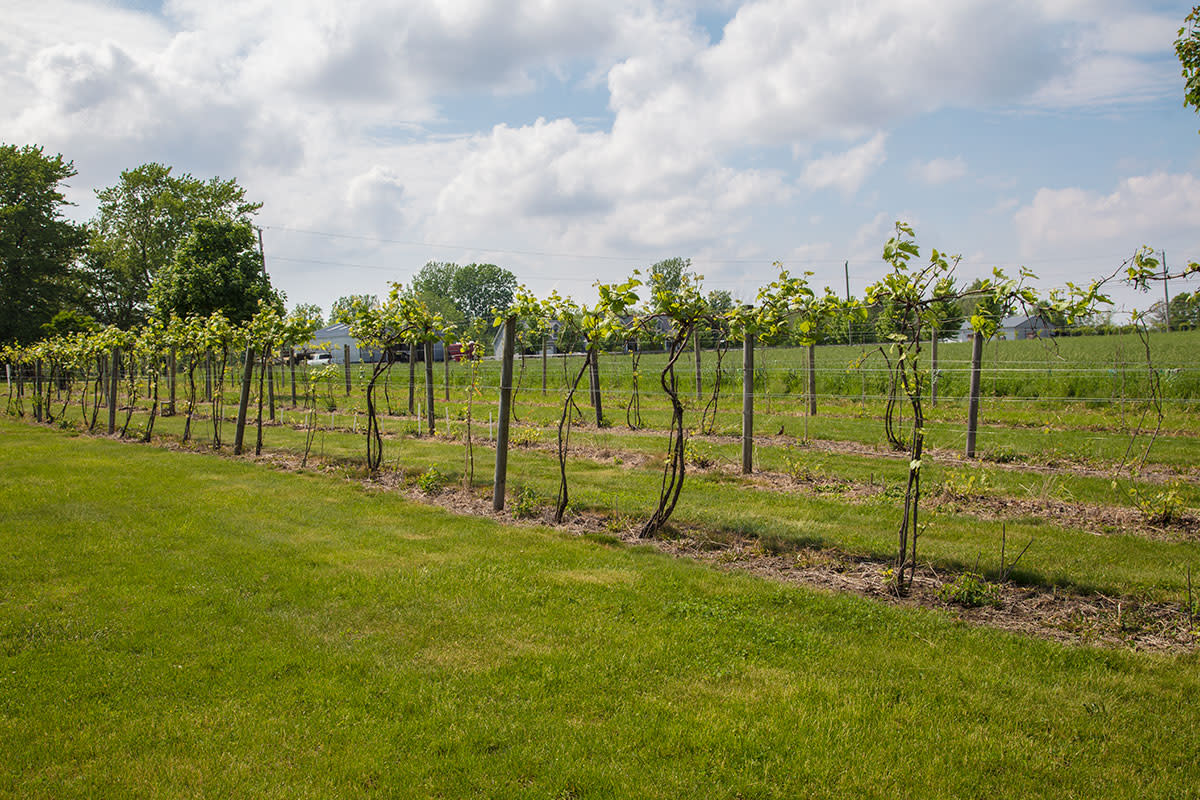 Blackhawk Winery's Vineyards
Although some grapes are sourced from outside of Indiana, Blackhawk grows ten acres of grapes, offering about twelve varietals including the aptly named Sheridan Grape (semi-sweet), Traminette, Cayuga, Chambourcin, and Crimson Cab. A full list of the vineyard's grapes are available on their website.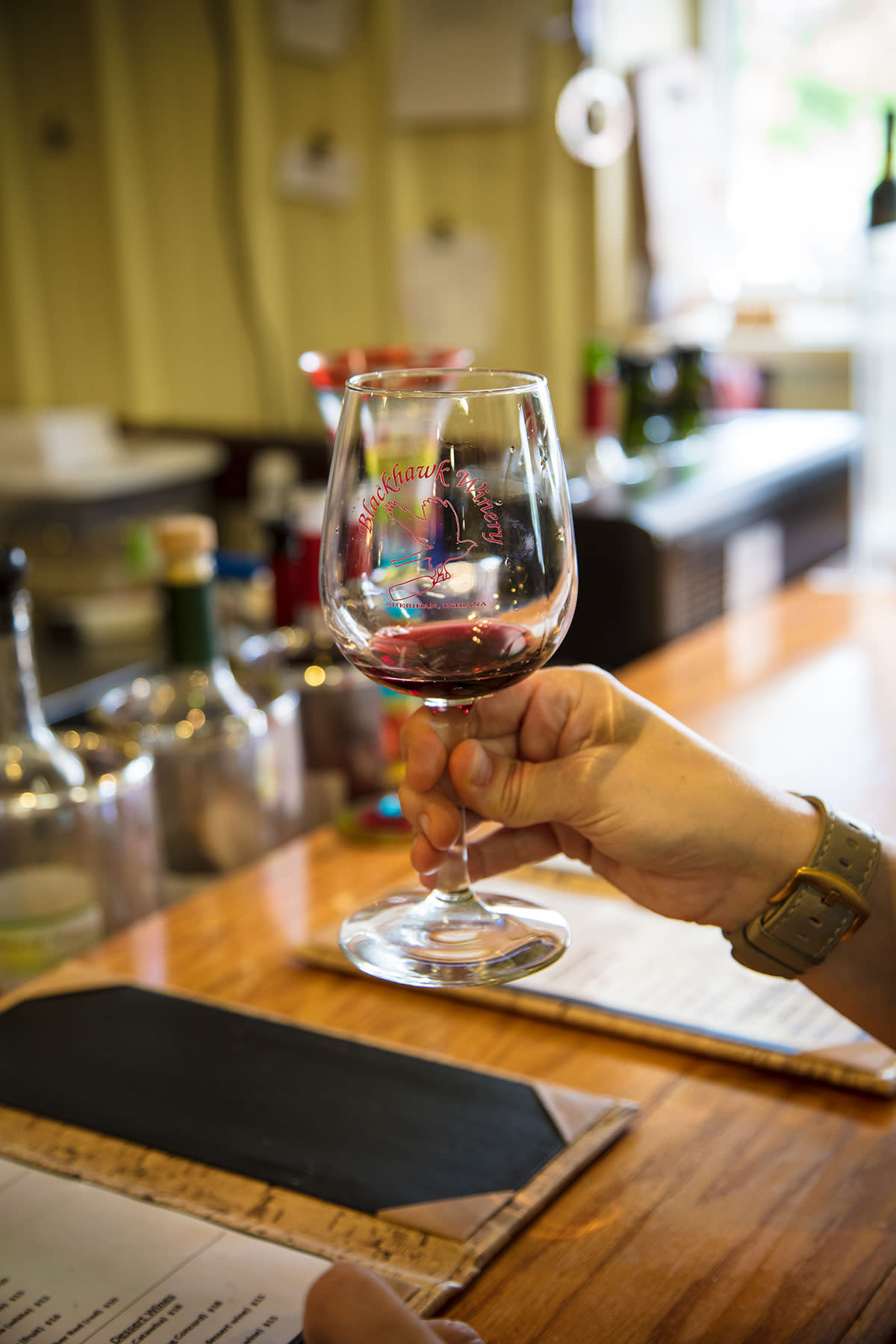 Sampling the wares.
The winery and vineyard sit on the Miller's Blackhawk Farm, so named to honor the local school mascot, but also as a nod of respect to the hawks (red tail hawks/Buteo jamaicensis) that keep serve as the Miller's sentinels during harvest time. They help keep the grape-loving birds away from the vineyards.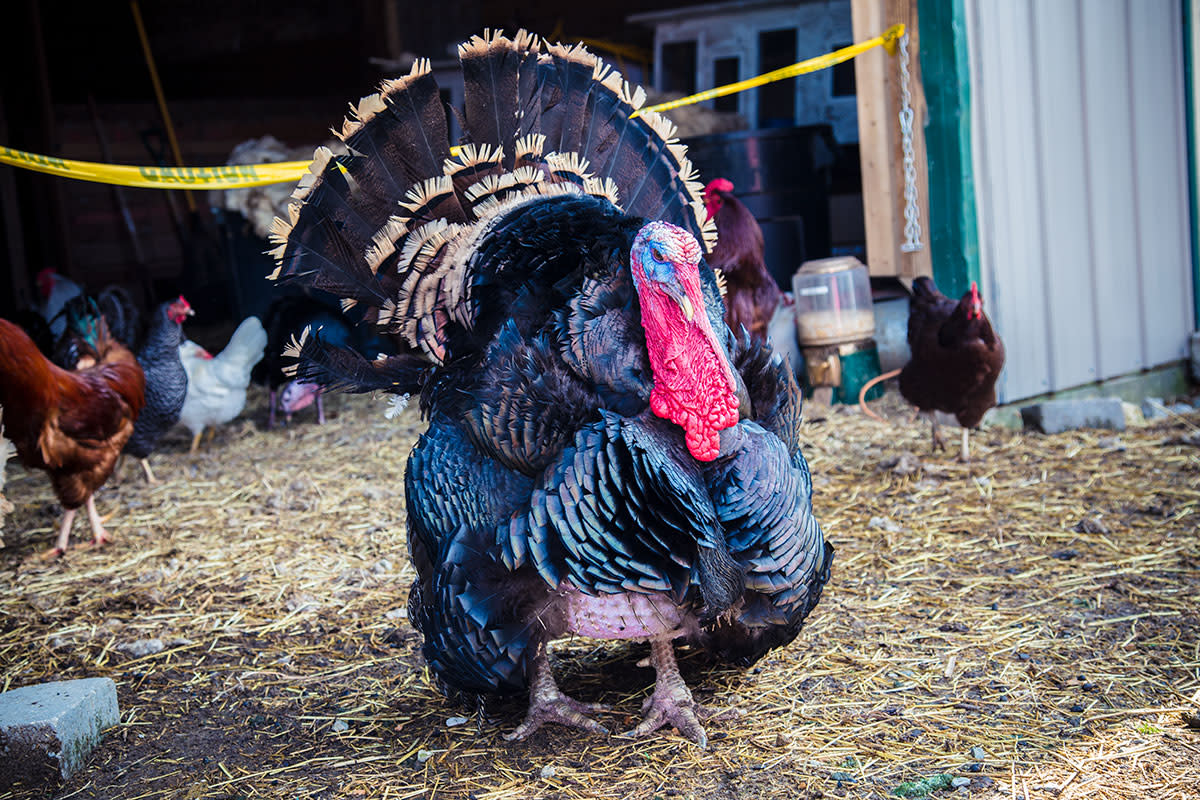 Tom Turkey (a.k.a. Felipé).
The farm is an active farm and visitors who sip a glass on their patio will be entertained by a friendly brood of chickens and their seemingly titular leader, Tom Turkey (a.k.a. Felipé). The Blackhawk farm also has sheep and horses, rendering the experience entirely bucolic and 100% Hoosier.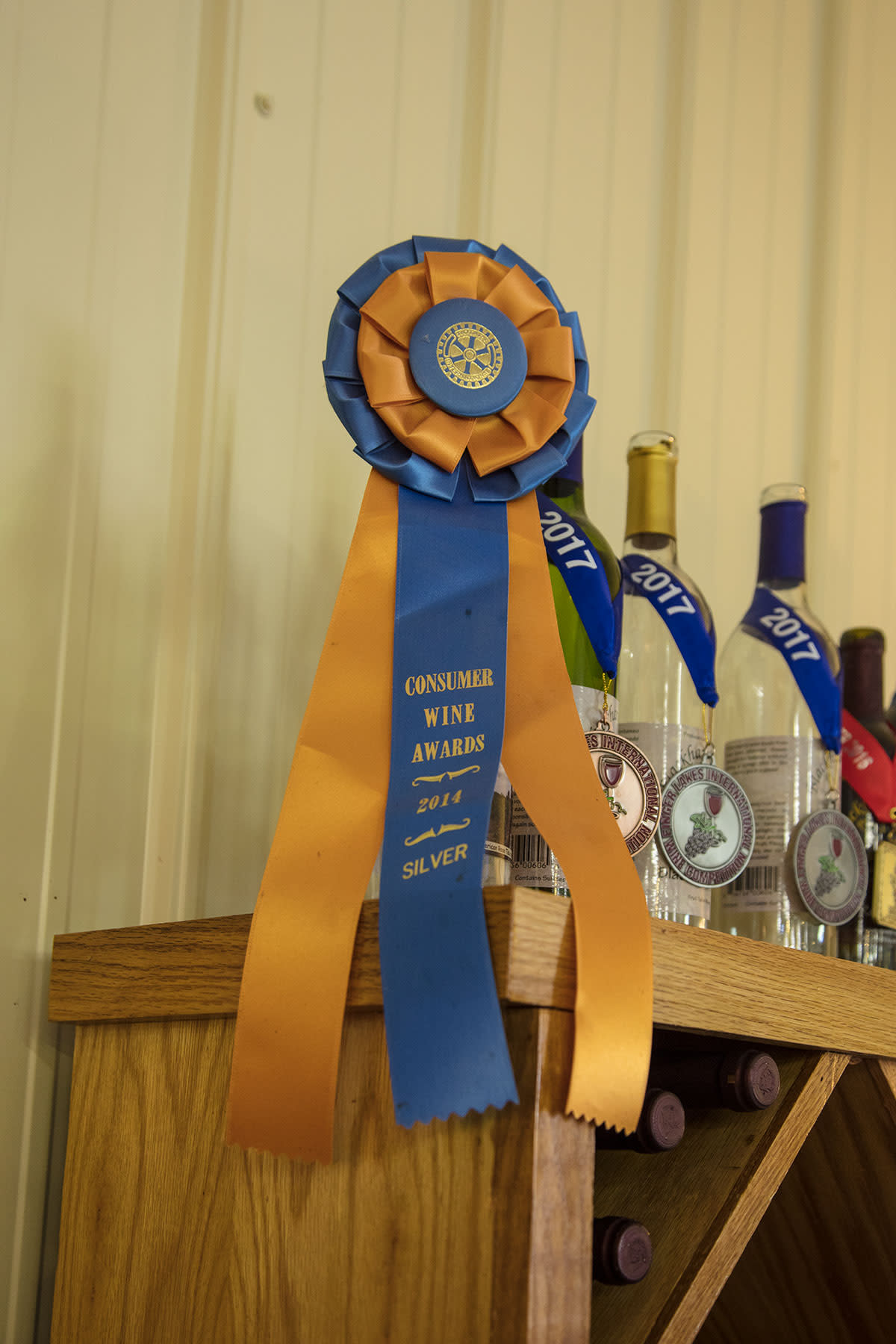 Silver Award Ribbon from the 2014 Consumer Wine Awards
The Miller's operate an award winning winery, having won several awards at the Indy Wine Fest, the Taster's Guild in Michigan, and the Finger Lakes Competition. In 2017, they won the Best in Class with their Vidal Blanc semi-dry at the Indy Wine Fest.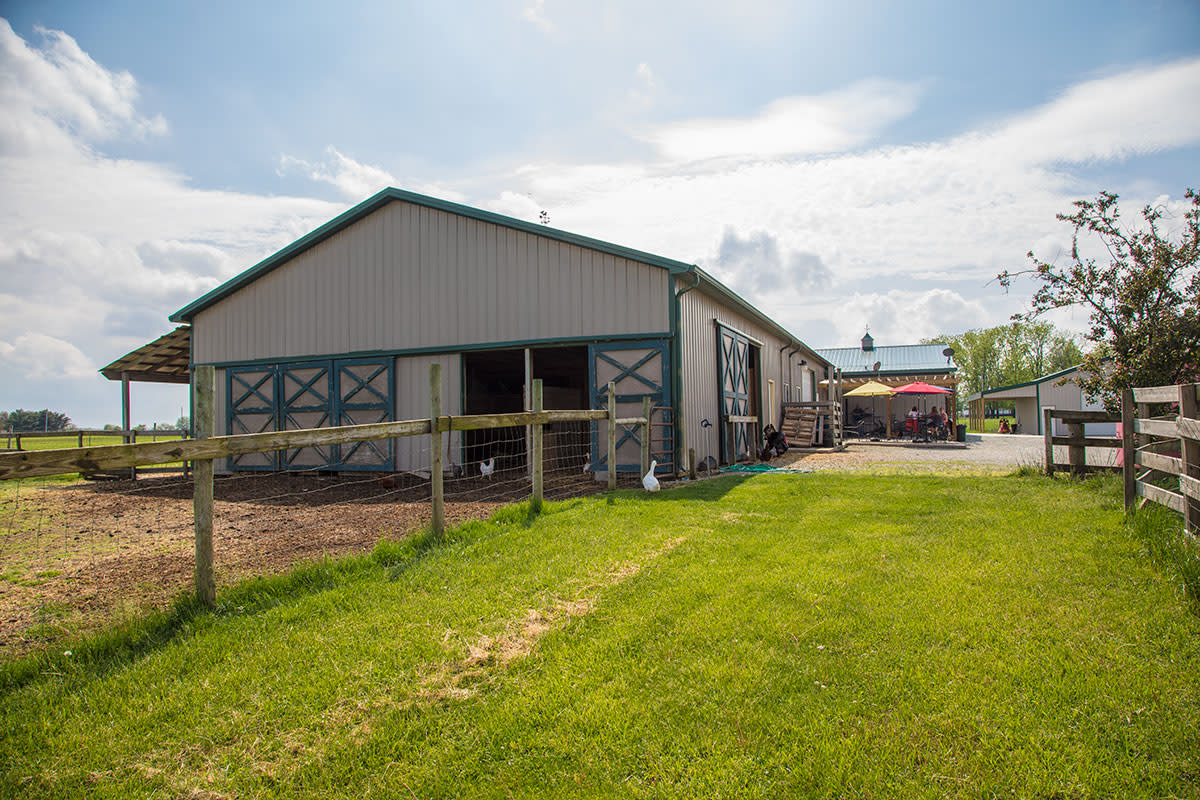 Winery and Patio
Blackhawk Winery also offers entertainment including live music on Saturdays and Sundays; with concerts and food trucks on Saturdays from 6-8 during the summer; and several festivals in the warmer months.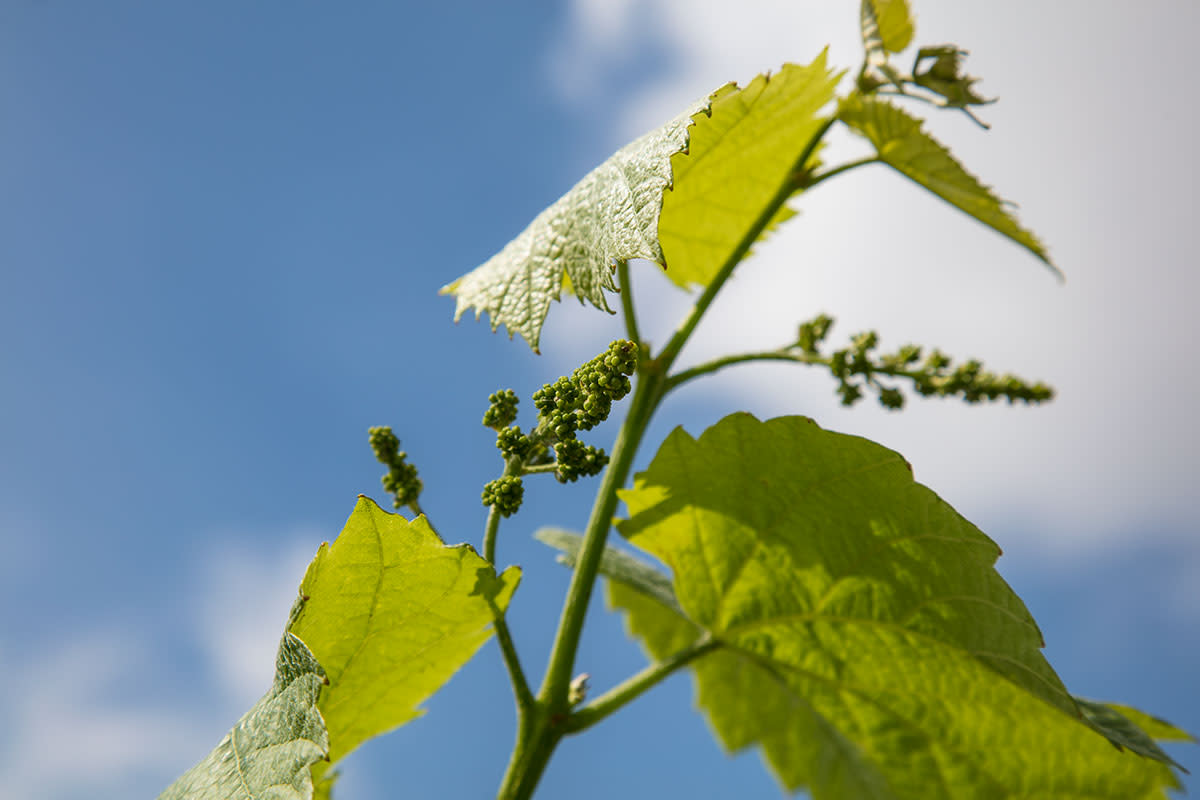 Grapes already started!
Blackhawk Winery is definitely worth the trip to Sheridan, but connaisseurs can find bottles around central Indiana at a variety of liquor stores and restaurants.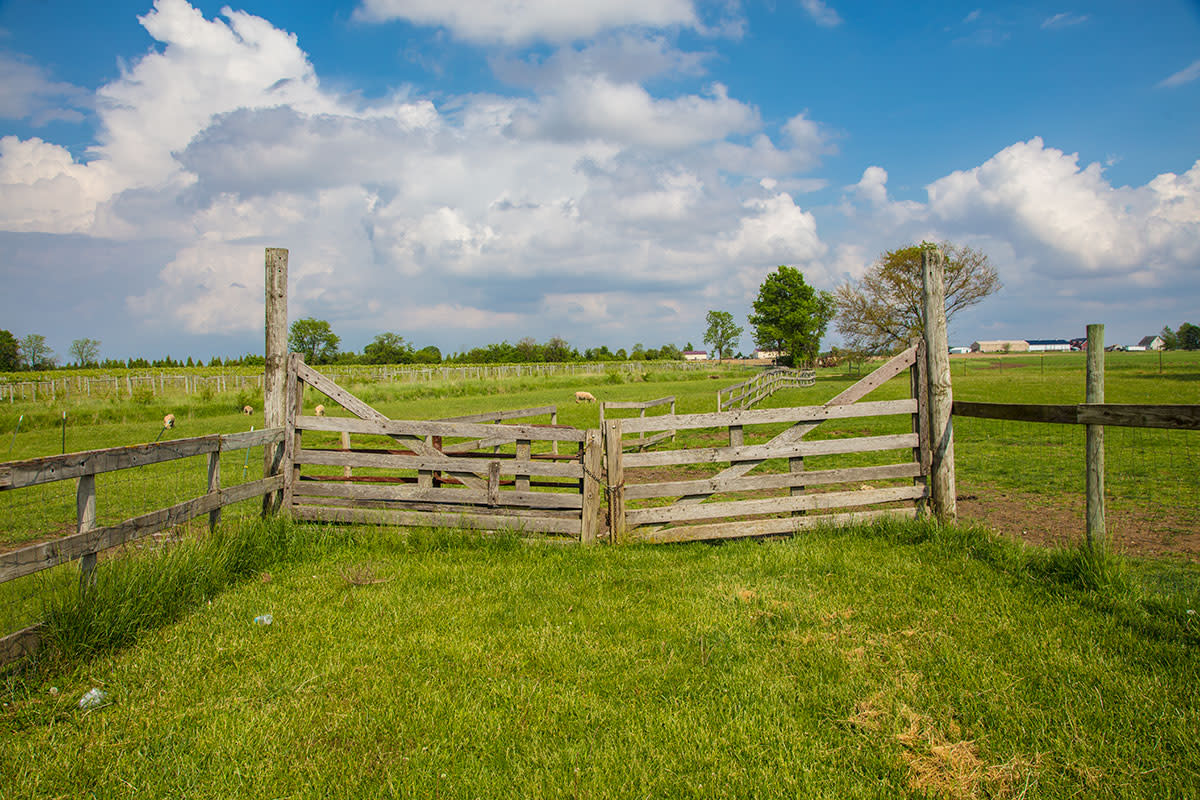 Blackhawk Winery is worth the trip to Sheridan.
Blackhawk Winery is open every day from 1:00-6:00 PM and is located at: 28153 Ditch Road Sheridan, IN 46069