Say cheese! Dairy is king at Tulip Tree Creamery, and the Indianapolis-based company is sharing its wisdom with hungry customers through experiential cheese and butter making classes at its production facility on the northwest side of town.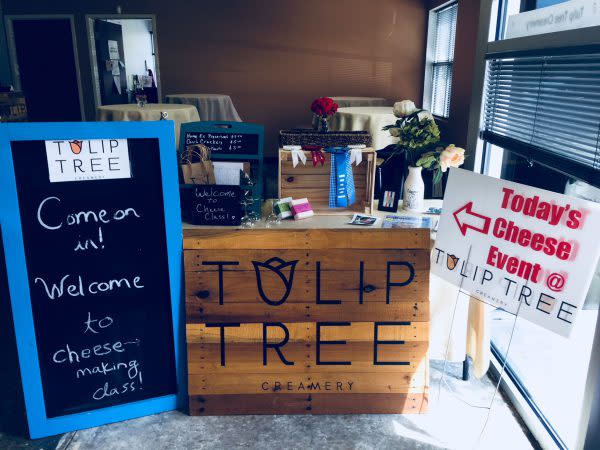 Attendees don aprons and hairnets before a casual food science lesson in a recently updated classroom setting, then enjoy a hands-on opportunity to produce some artisanal dairy products before receiving a tour of the aging rooms. Because groups are kept small, everyone gets a chance to participate.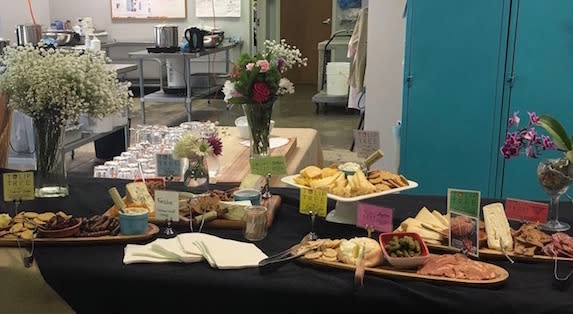 A spread of Tulip Tree cheeses along with charcuterie, bread, crackers, nuts and other edible accompaniments is a delicious bonus. All events are BYOB, and visitors get to take home the fruits of their labors at the end.
Interested? Here's what's on the list of class options: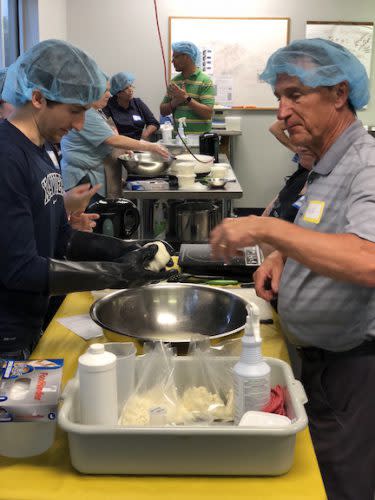 Fresh Mozzarella These tasty occasions focus on the fun challenge of stretching and shaping fresh balls of mozzarella, ideal for pizzas and Caprese salads.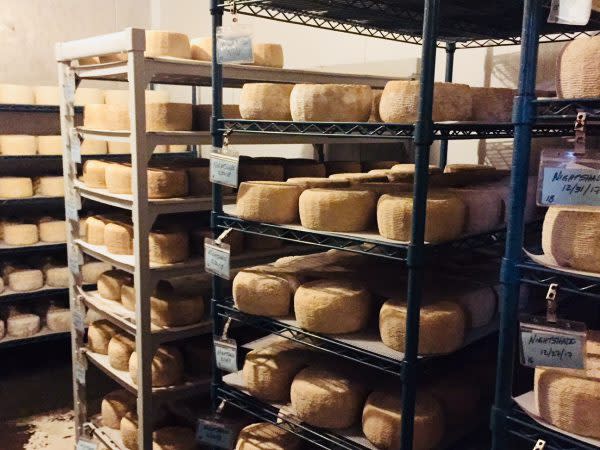 Aged Cheese Spend a few happy hours learning how to create washed curd-style cheese. You'll have to leave yours on site for four weeks to age, but you'll ultimately earn a one-pound wheel of aged gouda for slicing and snacking.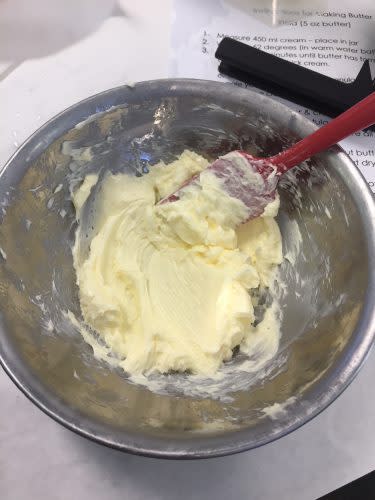 Butter Guests learn how to make fresh butter using old-fashioned churning methods and modern equipment. After the butter forms, you can sample it straight up, or season it with dried herbs and spices to create flavored varieties.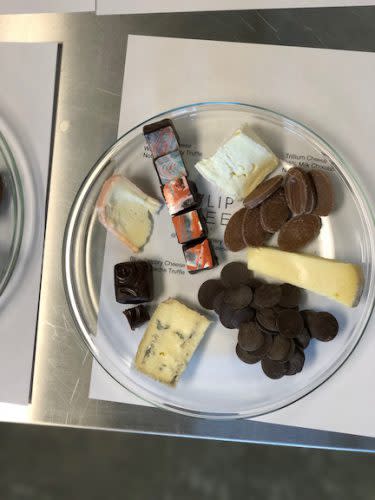 Chocolate and Cheese These events educate visitors about pairing chocolate and cheese with decadent tastings, presented in partnership with Xchocol'art.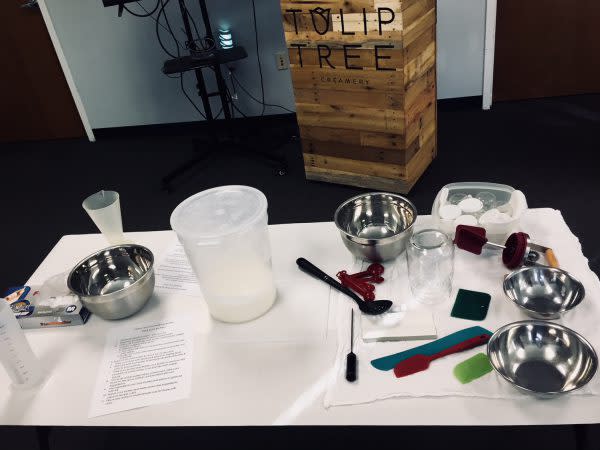 Tulip Tree also hosts private classes for teambuilding activities, girls' night outs and other small group gatherings. And you can always seek out award-winning Tulip Tree products to sample and purchase at Indianapolis-area farmers markets and gourmet food outlets throughout the Midwest and beyond.
For more info and a full schedule of classes, tastings and other events, visit tuliptreecreamery.com.