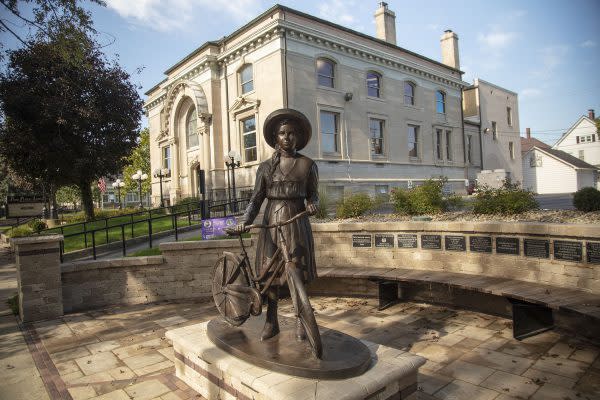 On a recent trip north, I took a detour through Peru, Indiana, to see the new statue of Marie Stuart Edwards. Dedicated this past August on Women's Equality Day, the bronze statue of Edward commemorates the legacy of one of Indiana's most notable suffragists.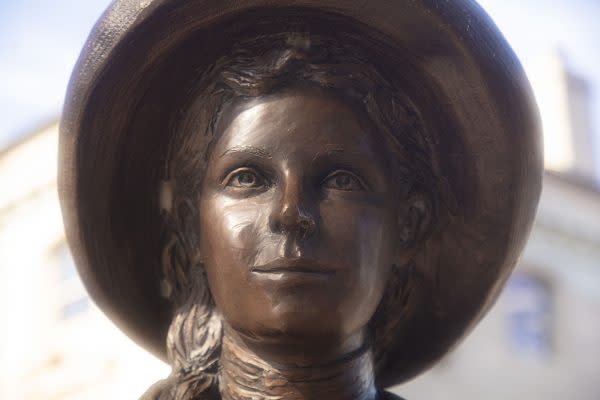 The statue, sculpted by Cindy Billingsley, was part of a $105,000 initiative for a small pocket park and to install the statue at Peru's 120-year-old Carnegie Library. The project was partially realized by a grant from Rediscover Downtown Peru and by funding from the Preserving Women's Legacy grant fund; the latter was a joint venture between Indiana Humanities and the Indiana Office of Community and Rural Affairs.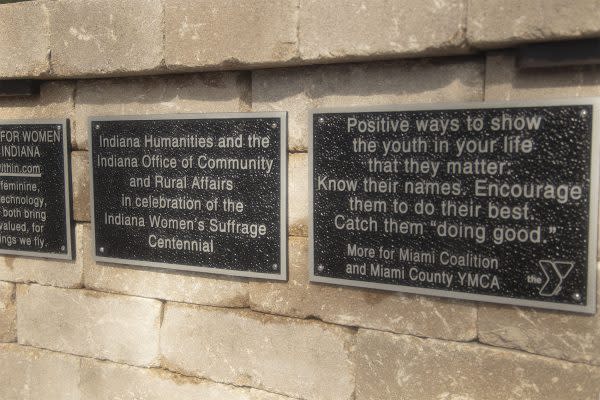 Edwards was a prominent suffragist and leader of the Women's Franchise League of Indiana, serving as the organization's president from 1917-1919. Born in Lafayette, Indiana, in 1880, Edwards became an ardent supporter of women's rights and for gender equality at the ballot box, advocating for both from her home in Peru.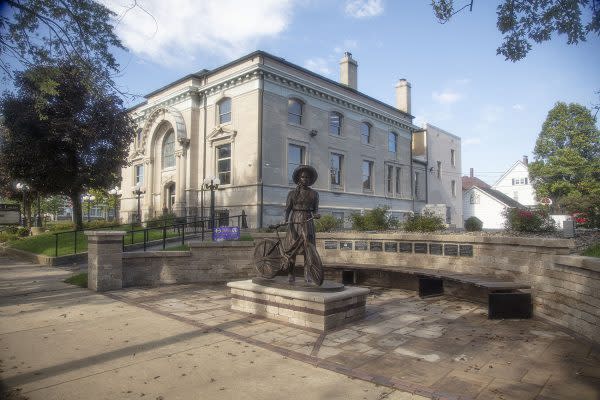 A graduate of Smith College in Northampton, Massachusetts, Edwards found her way to Peru after marrying Richard Edwards in 1904. The couple lived at 123 West Main Street. According to the Indiana State Library, Richard was president of the Peru Chair Co., and Marie "oversaw designing and decorating of her husband's business [and] raised her only child, Richard Arthur Edwards" as she became immersed in social reform. Edwards was involved in several Progressive-era organizations, including the Women's Christian Temperance Union. She was also a founder of the Peru Franchise League, which was created in October of 1914.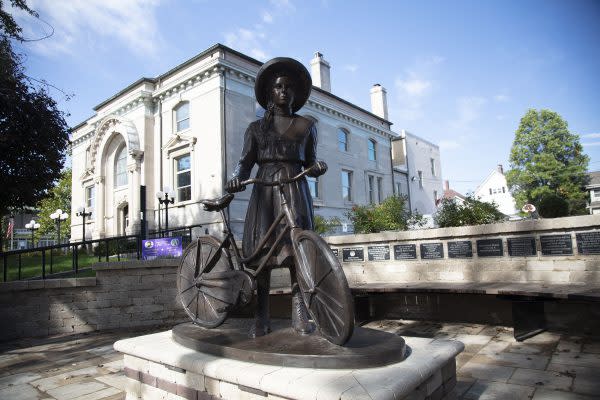 After being elected president of the Women's Franchise League of Indiana, Peru became an epicenter of the state's suffragist movement. In 1920, Edwards became a founding member of the League of Women Voters. Through these organizations, the suffragist and her compatriots' efforts helped secure the passage of the 19th Amendment, which provided many women across the United States with the right to vote.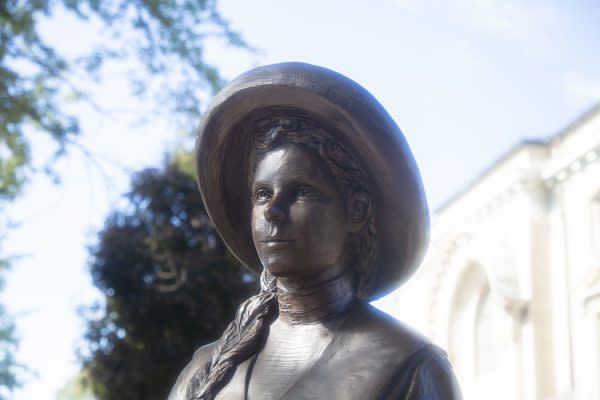 The reformer remained committed to social reform, sitting on the Peru Board of Education and Indiana's State Board of Education. During the Great Depression, according to Britanny Kropf of the ISL, Edwards served on a local WPA board and was "vice president of the Indiana Board of Public Welfare, as well as chairman of the drafting committee for Indiana Civil Service."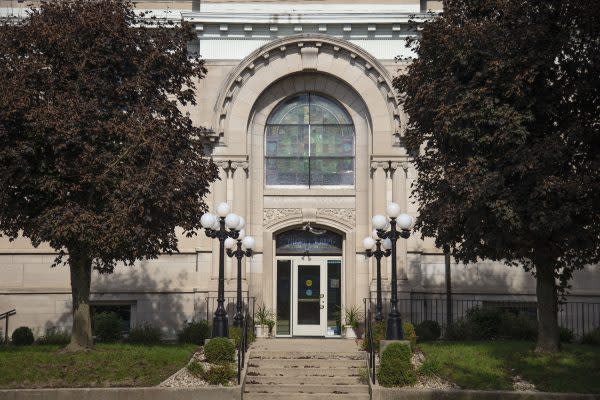 Marie Stuart Edwards died in 1970 and is buried at Mount Hope Cemetery. The statue is located outside of the front entrance of Peru's Carnegie Library - an easy walk from the downtown square.