Have you heard of The Cake Bake Shop in Broad Ripple (a trendy, hip community on the north side of Indianapolis)?
Delectable Cake. Check.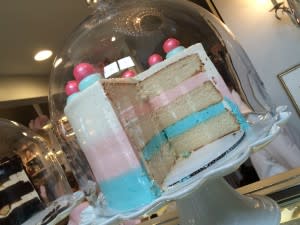 Adorable location. Check.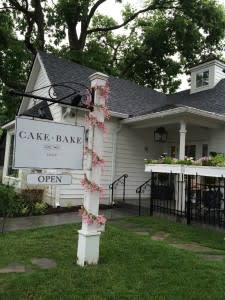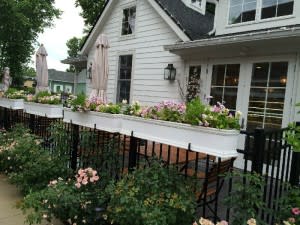 Insanely incredible (albeit girly) atmosphere. Check.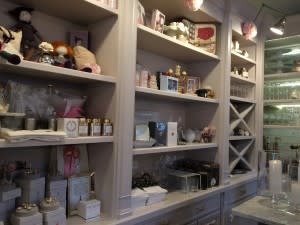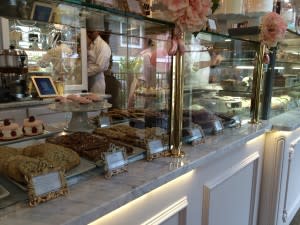 I can't begin to describe what this place encompasses. It makes for the perfect special occasion, delicious treat and memorable morning out. So I was glad when we got invited to celebrate a one year old's birthday at the Cake Bake in Broad Ripple. I had heard wonderful things and it lived up to all that and more.
I had a really hard time deciding what to order, but when I saw the size of the pieces I realized I was going to have to share with my daughter and therefore compromise to her preference which happened to be Cotton Candy Cake (served with a side of cotton candy no less!).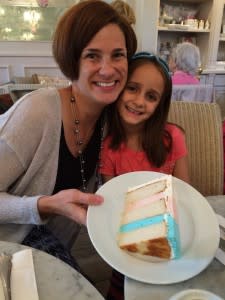 But that isn't all they have. Some of the deliciousness includes: lemon bars, eclairs, raspberry champagne, mixed berry crumble pie, berry cheesecake and much more!
And it's in the details people ... from the menu to the the coffee to the pink receipt you get ... it is all coordinated!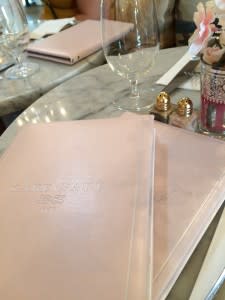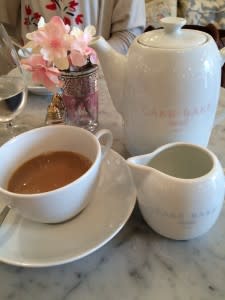 And did I mention there were sparkles on some of the cupcakes!?! What?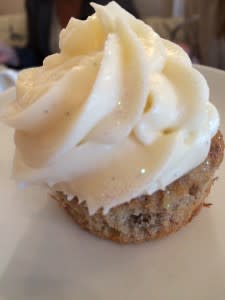 The Cake Bake truly is one of a kind and I already have a list of what I'll get next time (they serve breakfast too: quiche of the day would be at the top of my order!). The beauty is you can spend a whole day walking and exploring around Broad Ripple and this is just the tip of the iceberg: shops, canal walking, bike trail ... it really could be a whole day outing! But, let me know when you are going - I just may join you!