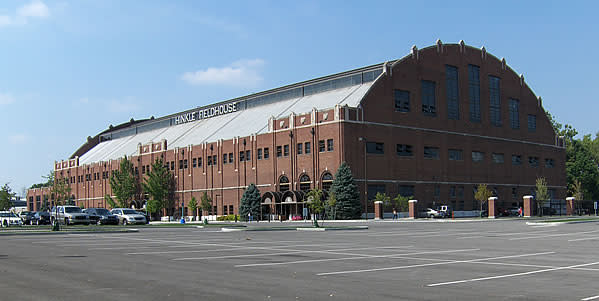 Hinkle Fieldhouse Outside
It's that time of year again, college basketball has just tipped off. And lucky for those of us who are close to Indianapolis and Butler University we have the distinct honor and privilege to celebrate this game in "Indiana's Basketball Cathedral", the historic Hinkle Fieldhouse.
Built in 1928, Hinkle was the largest basketball arena in the US, and is currently the 6th oldest college basketball arena still in use. Butler University has embarked on a campaign to raise $16 million to preserve the 84-year-old Fieldhouse's classic architecture and feel, and to make improvements to the fan and student-athlete experience.
This building is a more than just an arena that holds roughly 10,000 basketball loving fans; it is a symbol of Butler University and its strong commitment to athletic/academic success. Although renovations are being made, Hinkle Fieldhouse will always have that special historical feel.
As a current Division-1 student-athlete at Butler University essentially half my college life revolves around Hinkle I can tell you with absolute certainty, you have not seen college basketball until you have experienced all that Hinkle Fieldhouse is. I have traveled the country visiting hundreds of schools during my career, and I have yet to come into contact with a basketball arena that I would rather have our men and lady bulldogs call home than Hinkle. When teams wake up at 6 in the morning to work on strength and conditioning in the Fieldhouse, we joke that the ghost of Tony Hinkle is watching us work. And although we joke there is this special feel within that makes us all realize that this building is something special, something that can't be faked and can't be bought or built anymore.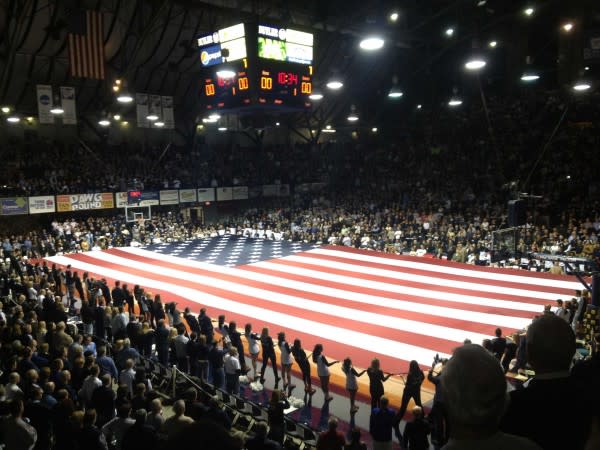 History, culture, and tradition run deep in every brick that holds this building together and it is the heart, soul, and backbone of the Butler University campus. With every season that comes and goes the character, history, and glory of the Historic Hinkle Fieldhouse grows.
Below is the link to Butler U. athletic page, make sure to check out the athletic schedules and see when you can stop by and explore all that Hinkle and Butler athletics has to offer.
http://www.butlersports.com