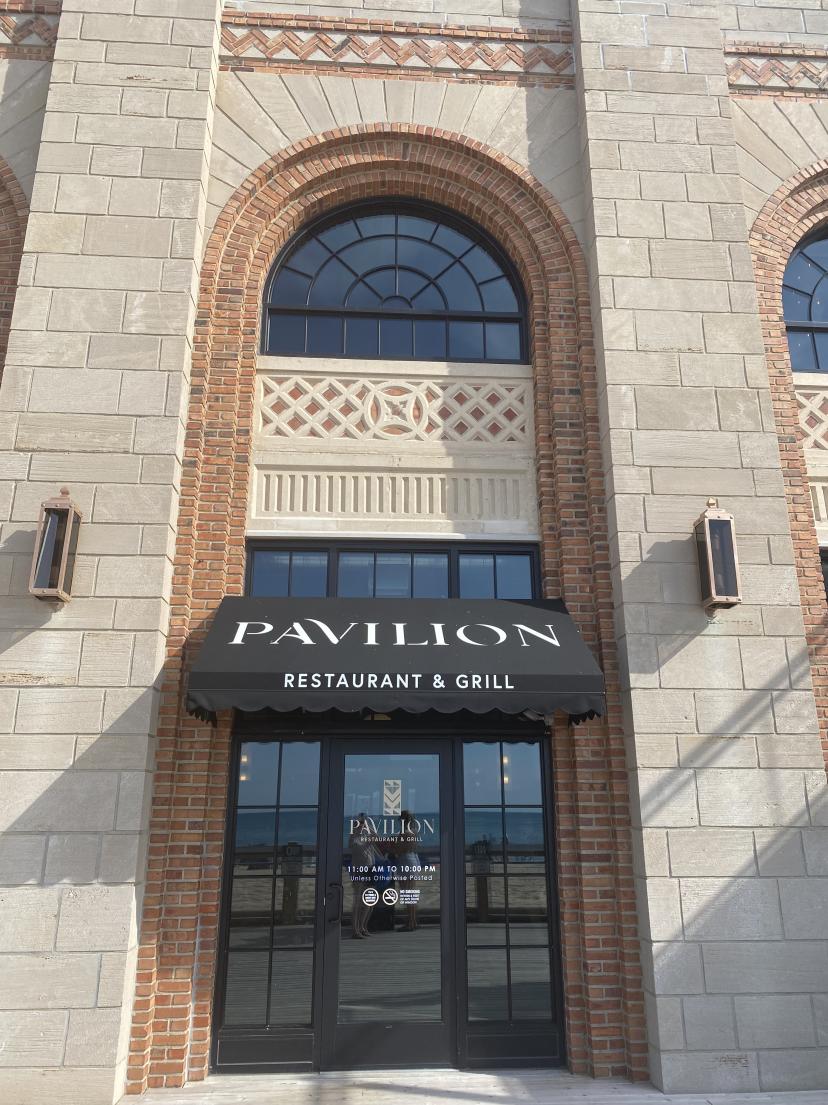 In May, a new restaurant opened at the Pavilion at the Indiana Dunes State Park in Chesterton. The building has a unique design and was constructed in 1929 and 1930. It once contained a fine dining restaurant, but over the years it had been less used and became in need of significant repairs. A multi-year renovation project was recently completed and the building now houses a first-floor restaurant and rooftop lounge as well as a second-floor event space. A lower-level concession stand also continues to operate there.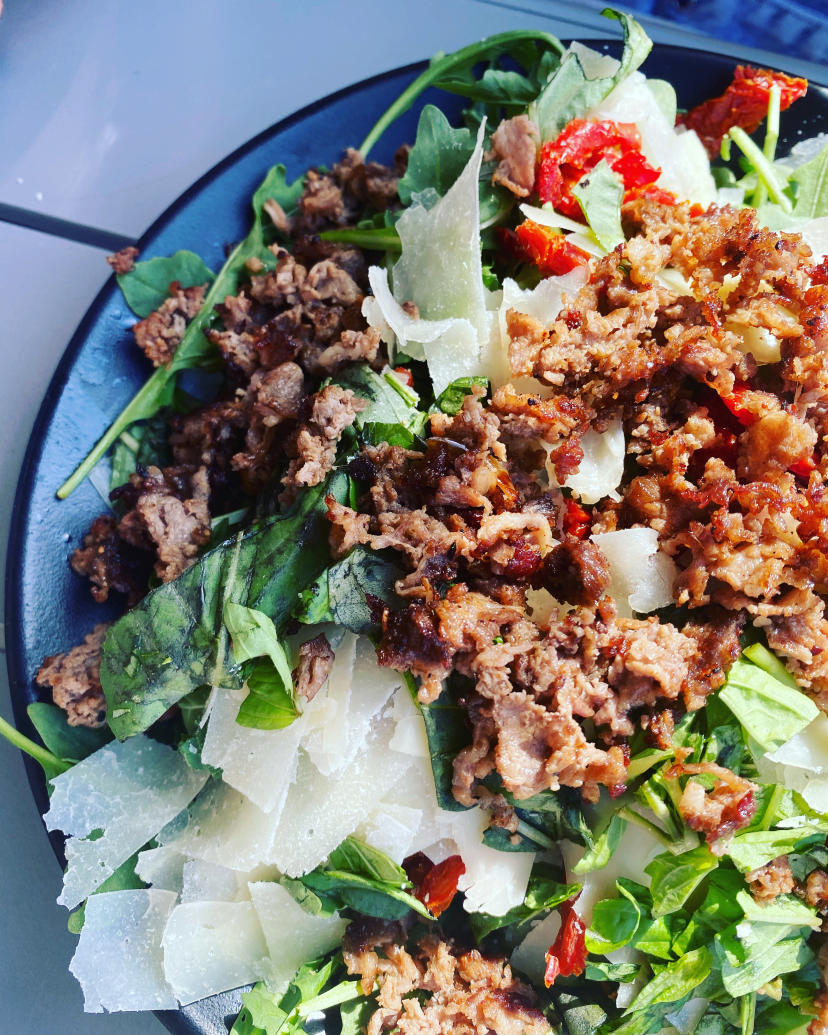 I was excited to get there to see the new restaurant and enjoy a meal overlooking Lake Michigan. The restaurant/grill is open for lunch and dinner each day except Tuesday and they have a menu of sandwiches, burgers, pizza, salads, appetizers, and other casual bites. We started with the Ricotta Cloud, which was my favorite of the items we tried. It was dreamy - and could have been my full meal. It was a large portion served with lots of Garlic Parmesan Bread Bites. We also tried the steak salad and blackened grouper sandwich. There's a nice selection of craft beers, wines, and some creative cocktails bearing dune/coastal-themed names, like the Dune Bug, the South Shore Slice, and the Third Coast.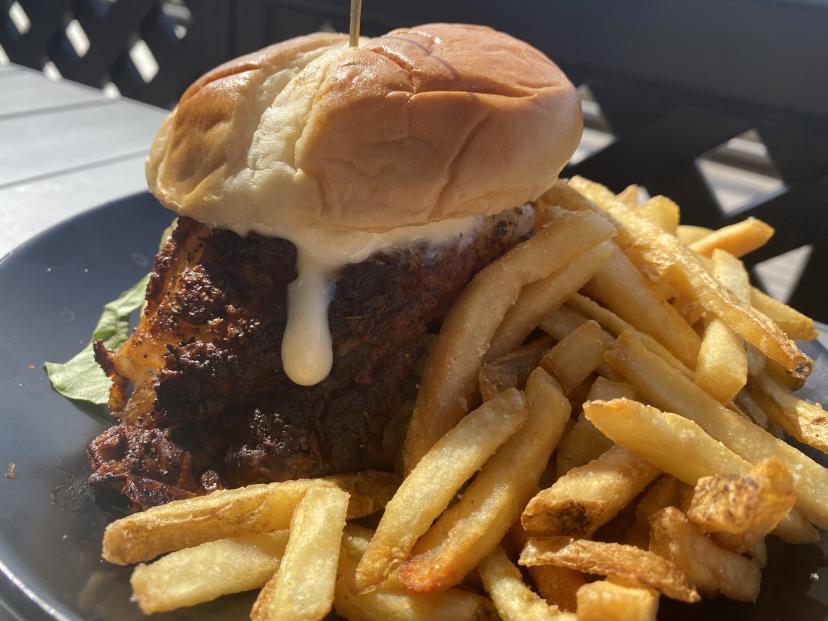 We enjoyed our meal outdoors on the patio looking out at the beach and the lake. There was such a relaxing vibe and we lingered for a while before hitting the beach. My friend even dozed off on a blanket in the sun - until she heard the band starting up on the rooftop lounge. We decided to head up for a drink and listen to live music. Once we were up there we watched the sun slowly sink into the water as the sky turned beautiful shades of gold and orange. The lounge is open Thursday through Sunday from 3 - 10 p.m. for ages 21 and older only. There's also a slightly different menu than you'll find downstairs of small bites and shareable, including truffle fries, chicken wings, prosciutto & melon salad, carnitas empanadas, and a mini lobster roll.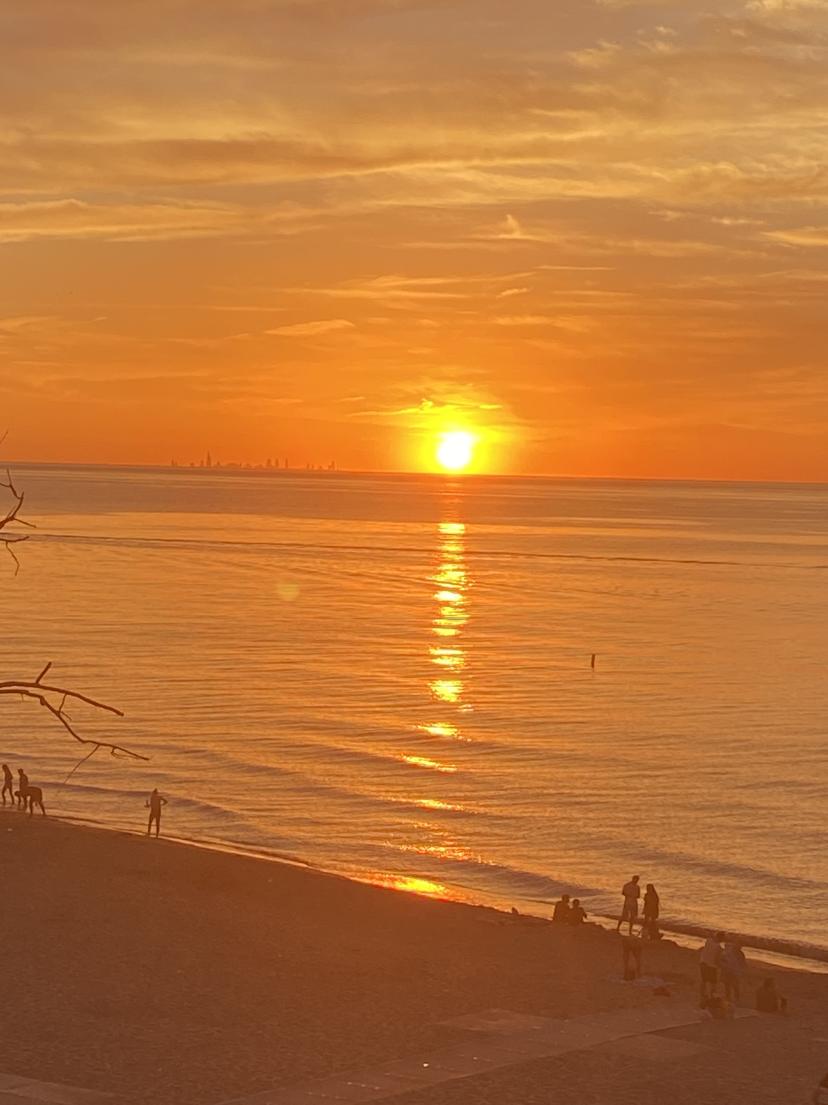 There is an entry fee into the park, even if you are headed there to dine and not visit the beach or trails. Also, be prepared for a wait when visiting at peak times - and possibly even a wait to enter the park on busy weekends. For more information, visit dunespavillion.com.