The craft beer industry has been booming the past decade-plus and its showing no signs of slowing down. Indiana is definitely one of the best states to spend time if you are an aficionado of craft beers. With over 150 craft breweries across the state, there's a lot of ground to cover to try them all. These four Northwest Indiana breweries are a must-visit.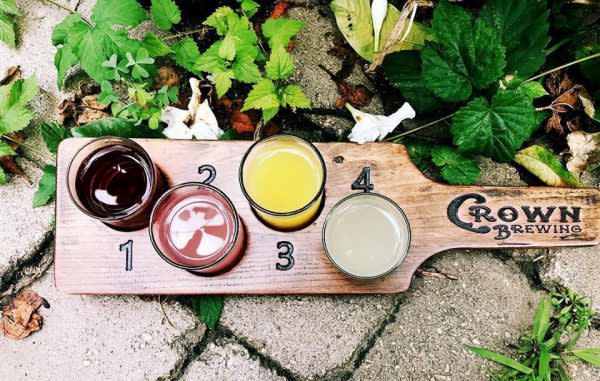 However, if you pay Northwest Indiana a visit, you'll find a large concentration of breweries in the Calumet Region - giants like Three Floyds, which opened way back in 1996 to newcomers like Byway Brewing, which has been around since 2016 and spots with full-on gourmet cuisine to those that offer nothing more than pretzels and a bring-your-own bites policy.
I've visited quite a few in the region - and if I haven't been to the taproom, I've most likely tried their brews at one of the annual area brewfests - and the region has much to be proud of.
These are the ones I'd most recommend if you're spending some time sampling if you aren't able to get to them all:
Styled like an old German beer hall with long communal tables, it also carries the German theme through with beer styles and I can always find a mild European inspired lager that I like to sip along with a meal in additional to stouts, IPAs, dopplebocks and more.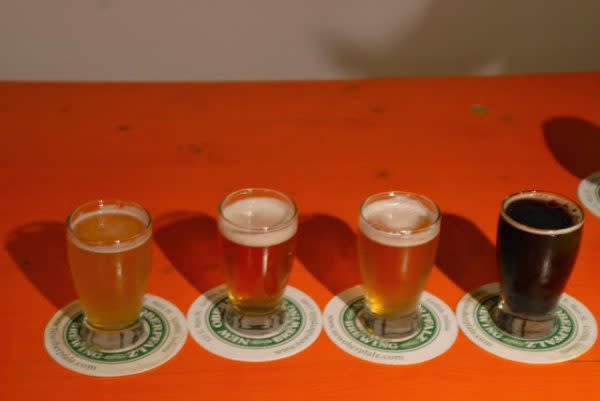 New Oberpfalz is designed like a German beer hall and specializes in German-style beers.
There is a newer and bigger second location in Hammond, but the one in Gary is very laid back - just where to go if you want to enjoy a sandwich and a brew (their sours are what I love most) in the Miller area. It's not far from the beach, steps away from public transportation and right around the corner from a restaurant I love - Captain's House.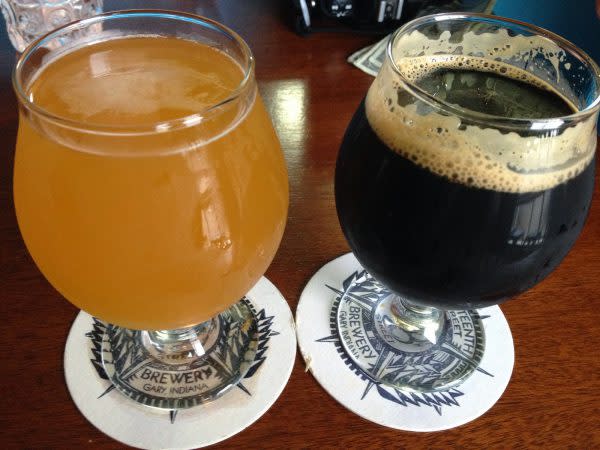 A sour and a stout at 18th Street Brewing's Gary location.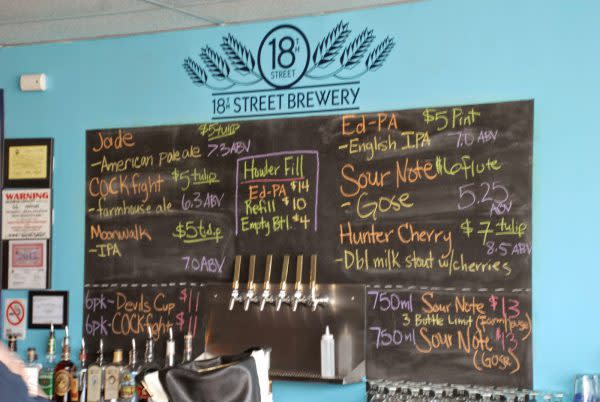 Located in the county seat near the grand courthouse of Lake County, this spot is a nice one to kick back and enjoy a flight. They also offer craft root beer and ginger ale. They have some fun events and occasional live entertainment.
A beer flight from Crown Brewing in Crown Point.
Whiting is one of my favorite little communities in Northwest Indiana. The main street is lined with century-plus-old buildings, including the one that houses Bulldog Brewing. There's a nice selection of food and beer in the taproom and after your visit be sure to follow 119th street down to the end and turn left and take in the views of Lake Michigan from Whihala Beach.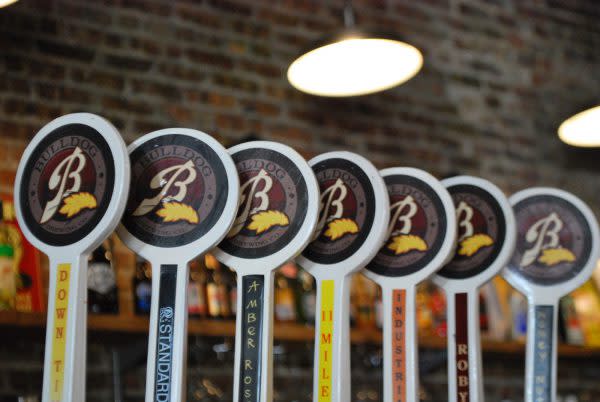 Bulldog tap handles are shown against the exposed brick wall in the brewery's Whiting location along historic 119th Street.