Indiana is full of outdoor dining options that will blow away even the most experienced food connoisseur. It is thus no surprise that the state features many restaurants that allow you to escape the cluttered indoor environment and savor your meal outside. OpenTable, an online restaurant-reservation service, has analyzed thousands of reviews and chosen the Top 10 Outdoor Dining Restaurants in Indiana. Whether you want live music on a Friday night or a relaxed brunch on a Tuesday morning, the experiences on this list will have what you're looking for. If you are interested in making reservations at any of these outdoor dining restaurants, click here.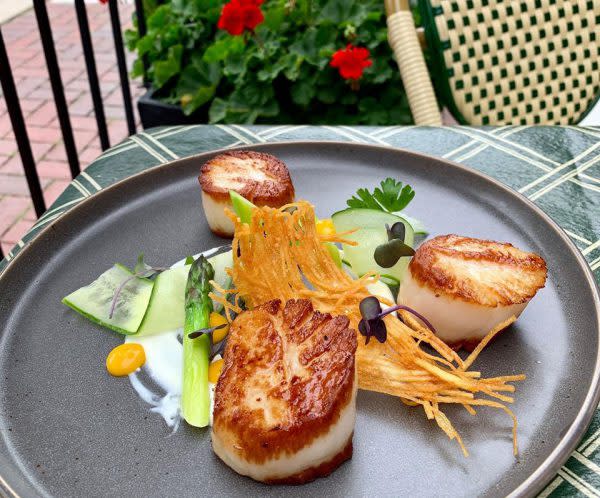 Offering upscale fusion cuisine, Vera Mae's Bistro borrows from the rich traditions of Europe, Asia, and the new world. Located in downtown Muncie, the atmosphere reflects the love of their history and is filled with art work from local artisans.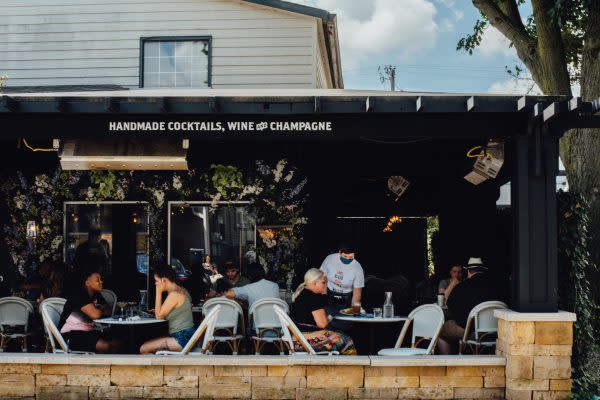 An American reinvention of the iconic French neighborhood restaurant. Bistro classics such as all-natural rotisserie chicken, pommes frites, and pan-seared Indiana steak highlight the menu.  A heated, dog-friendly outdoor seating area welcomes guests to Petite Chou Bistro and Champagne!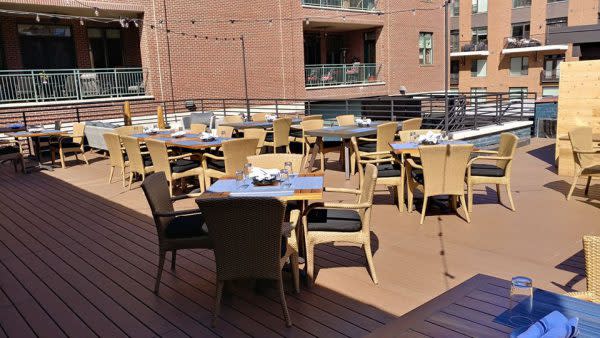 Livery brings Latin flair and flavors to Indianapolis dining in a restored 1890's building that once stabled horses. They are a two-story, casual gathering place with rooftop seating under the stars.

Bloomington's oldest, first, and only craft distillery is a must visit. Whether it is brunch or dinner, Cardinal Spirits has the cocktail and food that will brighten your day. Sit outside and enjoy their delicious sourdough french toast in the morning or their special salmon breeze in the evening.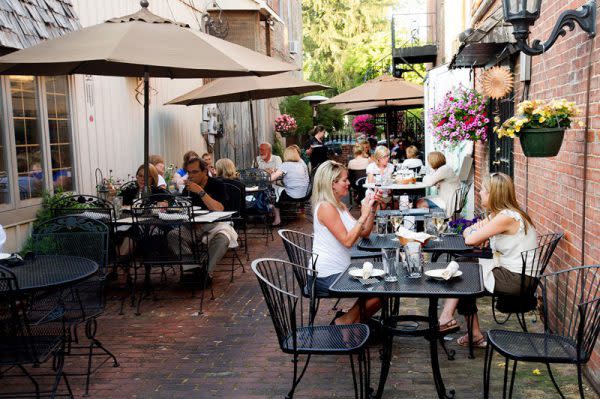 Cobblestone offers their guests a relaxed and contemporary dining experience with a focus on American cuisine, featuring the freshest farm to table, locally sourced seasonal ingredients available. Their popular outside patio is open in warm months for dining or to just enjoy live music outdoors every weekend.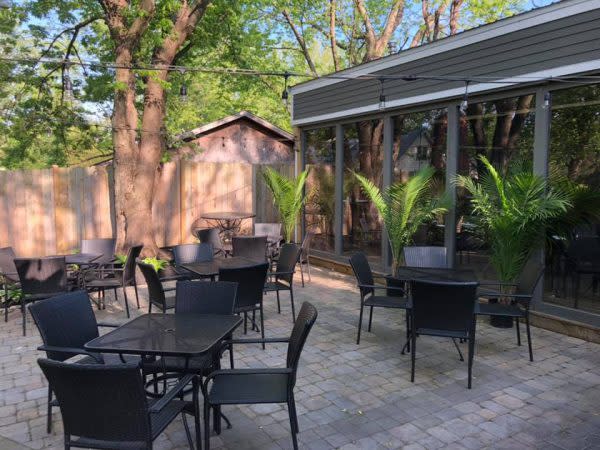 Located in a lovingly restored old home, Chiba brings world class sushi to Hamilton County. With over 100 seats under the old maple trees, they offer live music every Friday and Saturday.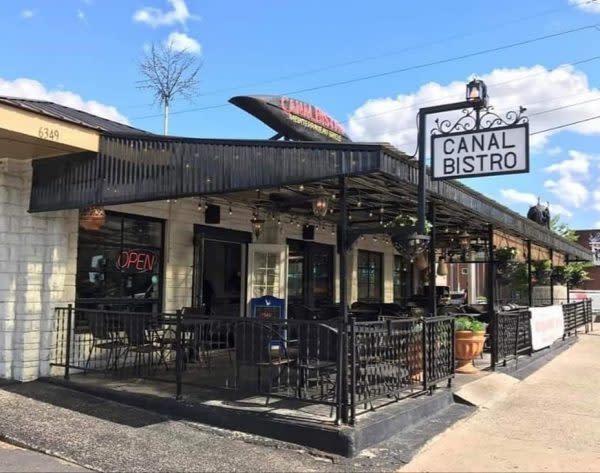 At Canal Bistro, you can experience fresh and tasty authentic Mediterranean food without getting a passport! Their dog-friendly patio that sits along the canal provides a great outdoor dining experience.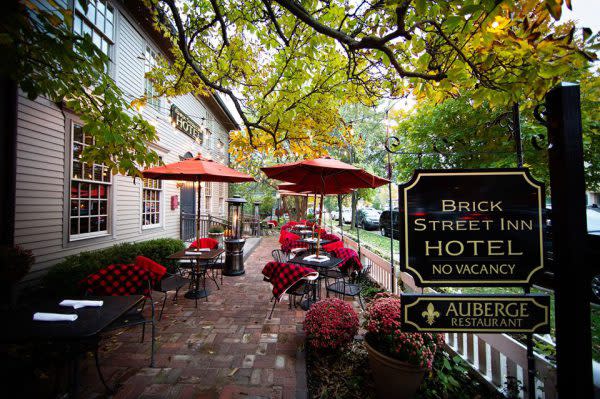 Inspired by the cuisines of France, Auberge's dishes are a unique experience of delightful harmonies and satisfying flavors. Their outdoor dining patio overlooks the beautiful Zionsville Main Street.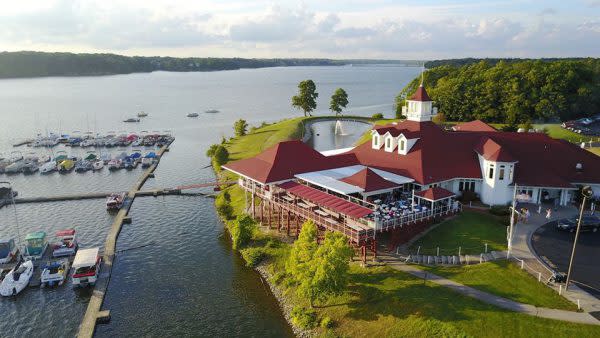 This Indianapolis staple is known for its fresh seafood, prime steak, live music, and craft cocktails. Rick's Cafe Boatyard is located on the waterfront of Eagle Creek's Reservoir and provides an incredible view from its deck.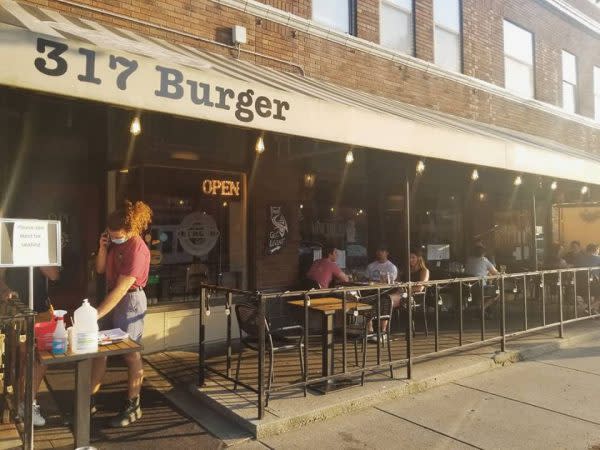 Offering a unique selection of burgers in a classic environment, 317 Burger will leave you with a great dining experience. Their fries are hand cut and the burgers are made with 100% fresh, never frozen Premium Black Angus Beef.