Whether you are picking apples, playing fun farm-themed games, eating, drinking the state's best apple cider or just relaxing on the farm, visiting Beasley's Orchard near Danville in Hendricks County is like a trip into the carefree of childhood.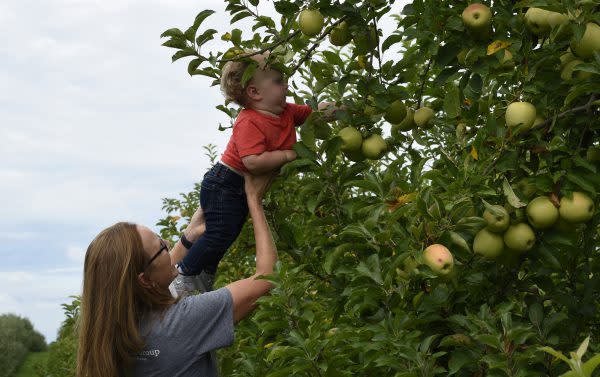 History
Beasley's Orchard is anchored by a peg-and-beam construction Civil War-era barn. The 80-acre property, purchased in 1946, is a third-generation working farm. Calvin Beasley manages the operation, and the family atmosphere is infused in the staff. Rhonda, in her second season, says coming to work "is like coming to visit your friends and family – it's like coming home!"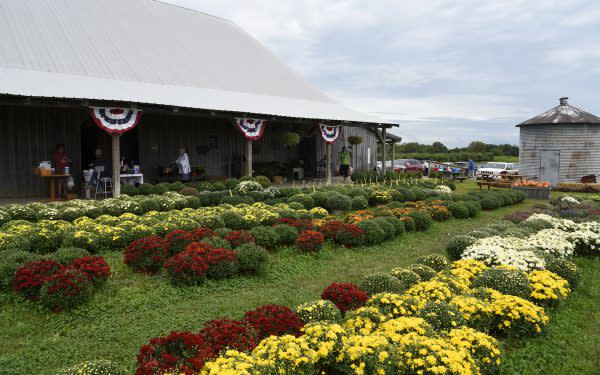 Jim Finley, in his fourth season as Agritourism Manager, smiles with enthusiasm. "We understand the value of fresh, locally sourced. It's about listening to your audience and tending to the needs of the hungry community."
What to Do
Wander into the apple orchard. Trees as far as you can see are heavy with bright red and yellow fruit. Visiting from Evansville, Judy Breivogel's husband told her: "Don't come home unless you get the biggest bag they have!" (Later, she said "My trunk is full of apples!") Enjoy sounds like "I found the biggest one" and "I found the perfect one" as children of all ages delight in filling their bags with apples.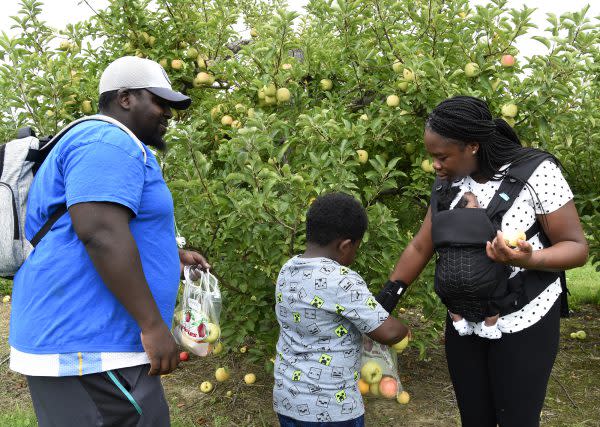 This is the Billups' family's fourth year of apple picking at Beasley's Orchard - and baby Elyse's first year to visit!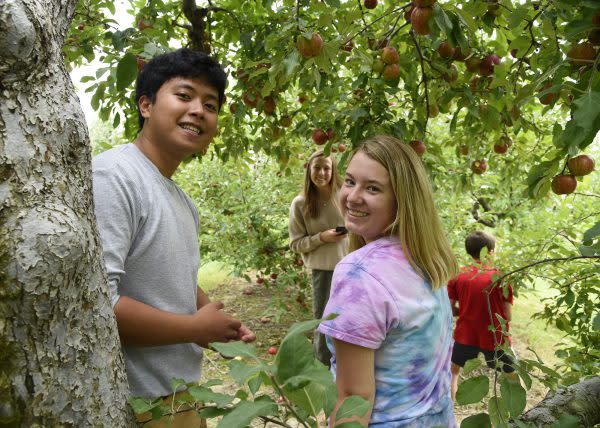 "The Best Cider in Indiana"
There are apples, then they there's cider! Named "The Best Cider in Indiana" for 2019 by the Indiana Horticultural Society, Beasley's cider is constantly winning awards. Be sure to treat yourself to a cold glass – or gallon! - of cider, or a refreshing cider slushie!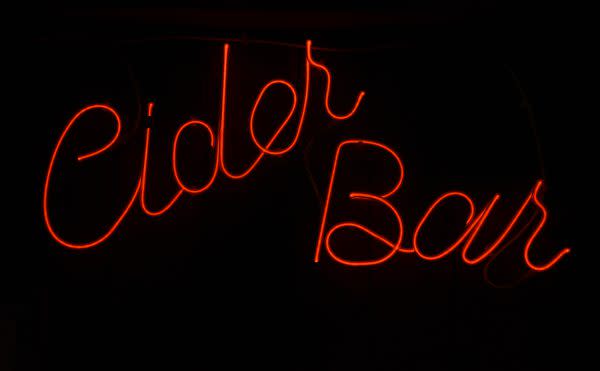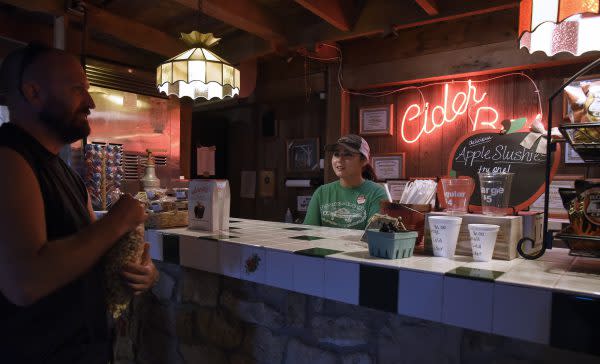 Grab a caramel apple or two. "I've made thousands of caramel apples," Kenna says, smiling. Don't miss the baked goods – apple dumplings, cinnamon rolls, pies and cookies. Candy and popcorn from Good's Candy Shop in Anderson also compliment the farm's fruits and vegetables.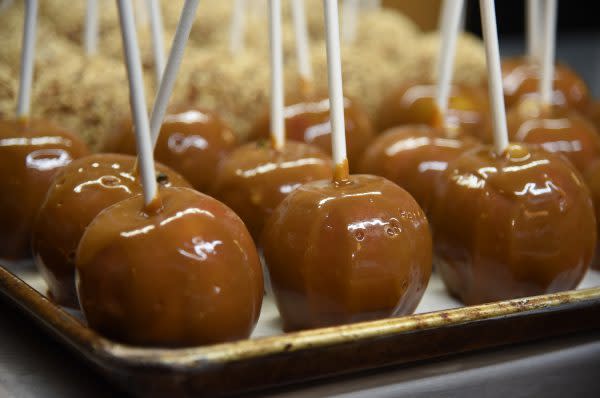 Seasons change, and so do activities at Beasley's Orchard. Stock up on seasonal produce in the spacious Old Barn Retail Market: sweet corn, tomatoes, green beans, okra, zucchini and more. Seasonally, pick your own strawberries and pumpkins – and of course, apples. Check out all the activities throughout the year at Beasley's.
The 8-acre corn maze theme changes every Fall. This year, "Harvesting Family Memories for 3 Generations" will a-MAZE visitors. Grab a snack or an ear of corn at the outside food counter. Play at the Barnyard Bonanza. Climb a haystack. Shoot an apple cannon. Relax at a picnic table.
At Beasley's Orchard, explore the farm and connect with the land. See apple sorting, cider making and caramel apple making. Rent the hayloft in the barn for an event. Something is always happening at this Hendricks County gem.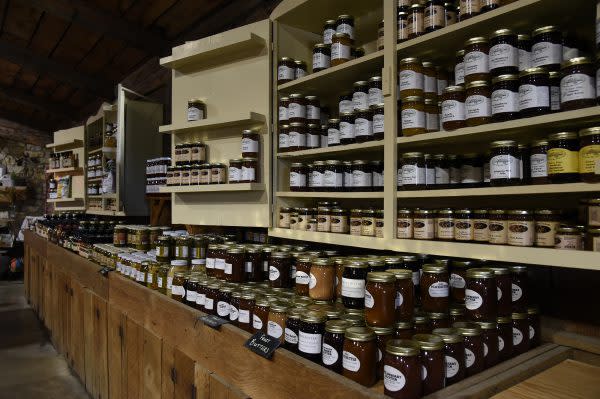 A wall of jams, jellies, butters, honey, maple syrup, mustards and more cover a wall in the barn.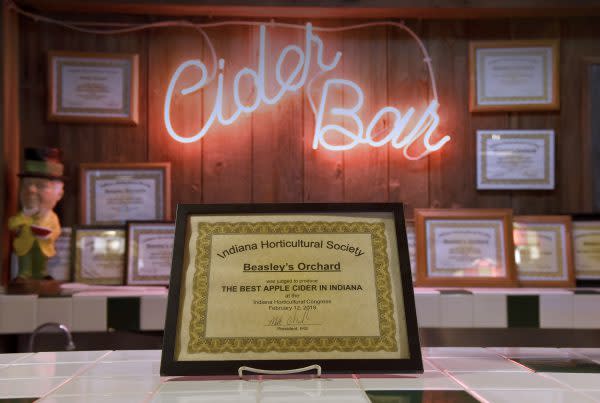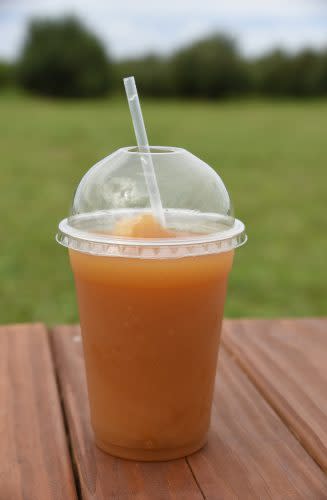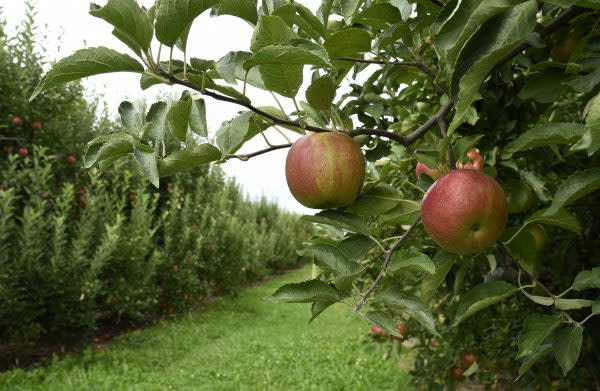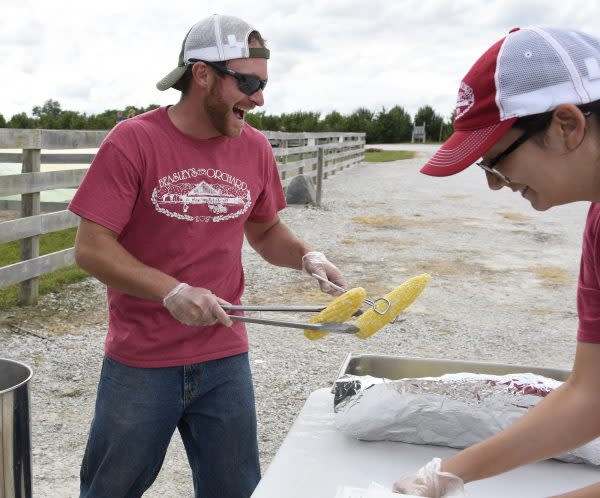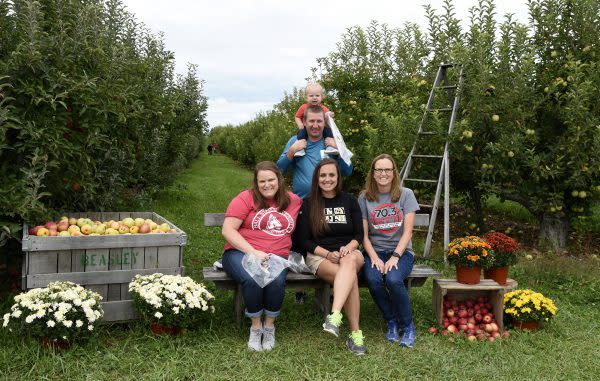 Photo-op time in the orchard