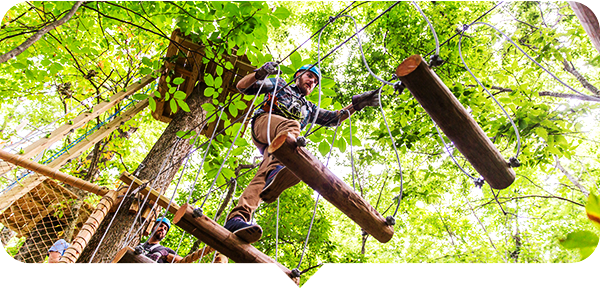 When the winter weather wanes, it's time to head outdoors and shake off the hibernation. Soak up some sun and try something new in Hamilton County, Indiana - just north of Indy. Five suggestions to get your imagination running wild: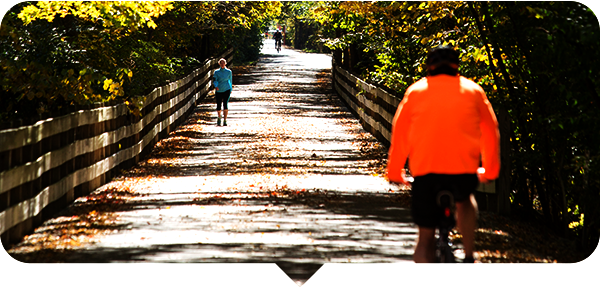 1.    Hit the trails. Hamilton County has more than 500 miles of 'em to explore. Bike, walk or roll on the Monon Trail or through your favorite park. No bike? No problem – simply rent one from a Zagster bike share station in Carmel or Westfield.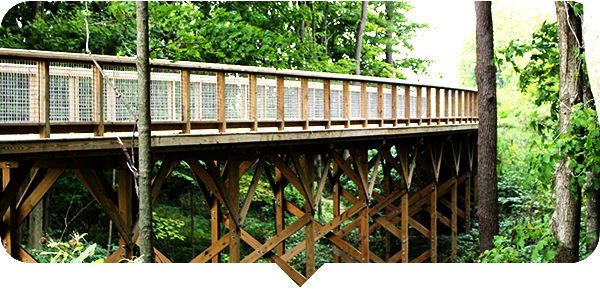 2.    Explore a new park. Everyone's talking about Flat Fork Creek Park in Fishers. Go on a hunt to find the three treehouses tucked away in the foliage, or take your adventure to the next level on the mountain bike trails. The spanning boardwalk makes for great Instagrams, too!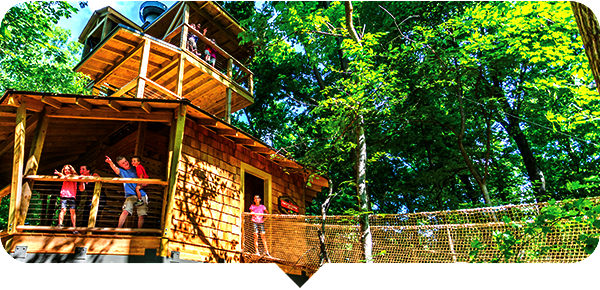 3.    Connect with nature and history at Conner Prairie. They don't call it "wanderland" for nothing. Immerse yourself in historic Indiana by visiting the Prairietown schoolhouse, making barters with the Lenape Indian Camp furtrader, and marching "left, right, left" at Civil War Journey. No trip is complete without a visit to the Treetop Outpost, a four-story treehouse of your Robinson Crusoe dreams. Oh, and say hello to the baby farm animals inside Animal Encounters!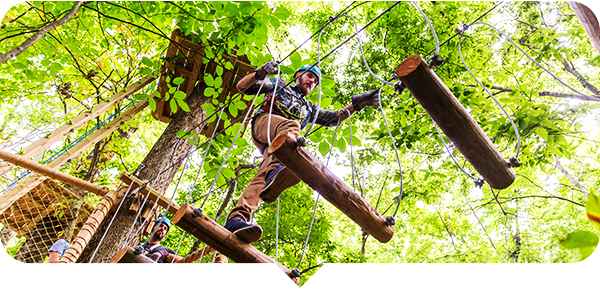 4.    Get in touch with your outdoorsy side at Strawtown Koteewi Park. Hike, climb, trot, zip and aim at this 750-acre park. Start with archery target practice at Koteewi Range, complete an obstacle course through the tree canopy at Koteewi Aerial Adventure Treetop Trails and end with a horseback ride off into the sunset at the new K-Trails Equestrian Adventures. Did we mention there's also a canoe launch for boating and fishing, as well as nature trails?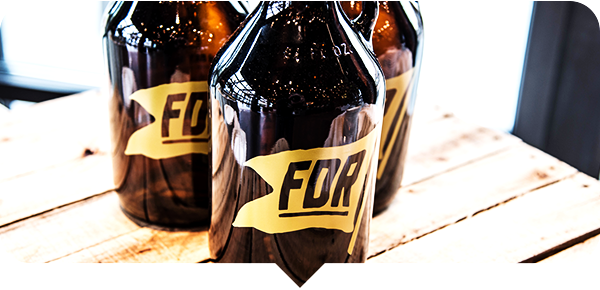 5.    Dine al fresco at a new restaurant. Four Day Ray Brewing opened in Fishers' expanding Nickel Plate District last fall, and their dog-friendly patio is ready for rays. Enjoy a s'mores cookie skillet by the firepit and wash it down with a Laplander Blonde ale. Note that the restaurant is kid-friendly, so bring the whole family!
Craft your memorable getaway to Hamilton County, Indiana and get inspiration on our experience pages. Whether you're a foodie, art lover, music goer or outdoor adventurer, there's an experience for you!