A sunny, late-summer Sunday afternoon is a perfect time to explore Parke County. Backroads wandering is the ideal social distancing adventure. The beauty of Indiana is everywhere!
With no particular destination in mind, my friend and I recently headed for "slab roads." Five stops delighted us throughout the afternoon.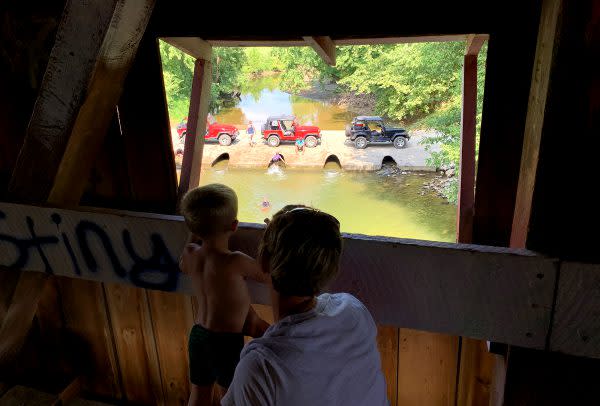 Slab Roads
If you wander enough backroads in Parke County, you'll undoubtedly encounter 'slab roads' and creek fords. You might even end up on Slab Road. These interesting little crossings provide a glimpse into a slower pace of life. With 31 covered bridges in the county, the scenic road trip is likely to offer a pretty photo or two of a bygone yet vibrant era.
The term "slab road," at least among people in the area, refers to either a concrete slab providing a stable creek crossing or merely a shallow, through-the-water crossing. When next to a covered bridge, these concrete slab bypasses allow large trucks and farm machinery to get across the creek without having to detour.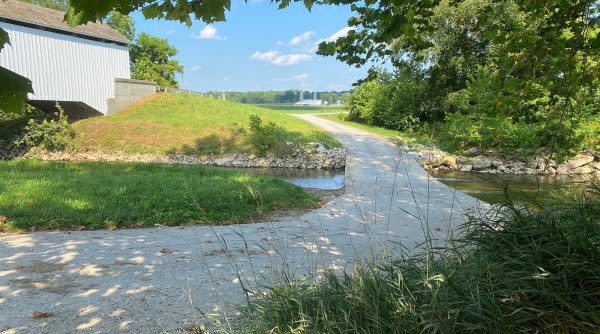 The slab road next to Sanatorium Covered Bridge (photo by Joanna Beasley Suitors)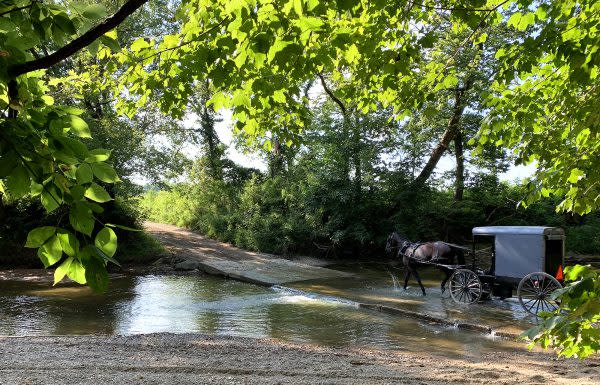 Slab Road
History
According to Lisa Mock, director of the Putnam County Museum, slab roads were originally slabs of lumber covering wet stretches of road and the adjacent ground in the 1890s. Slabtown, Indiana, located in Decatur County, and also Homer (formerly Slabtown) in Rush County, had sawmills that produced wooden planks for slab roads. As cement became cheap, concrete slabs replaced wooden planks for road material. By the 1930s, cement became more expensive than other types of road materials.
James L. Cooper's book "Artistry and Ingenuity in Artificial Stone: Indiana's Concrete Bridges, 1900-1942", contains interesting information about bridge building in Indiana. Slabs were typically around 15 feet in the 1920's to 18 feet in the 1930's. Two of the best slab bridges from the 1930's still exist in Pulaski (#1245) and Gibson (#3195) Counties.
Use Caution
WARNING: Do not cross these roads in a car or other vehicle if the water is running fast or looks deep. In some places, maintenance is poor.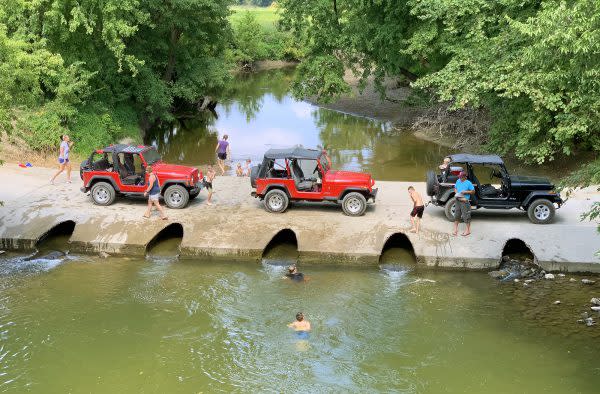 Slab adjacent to Crooks Covered Bridge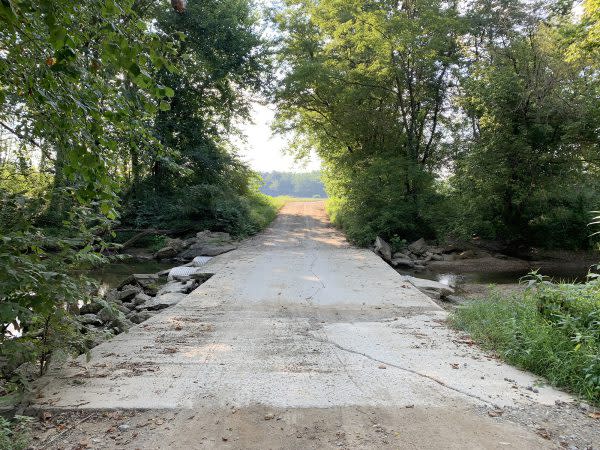 Sawmill Road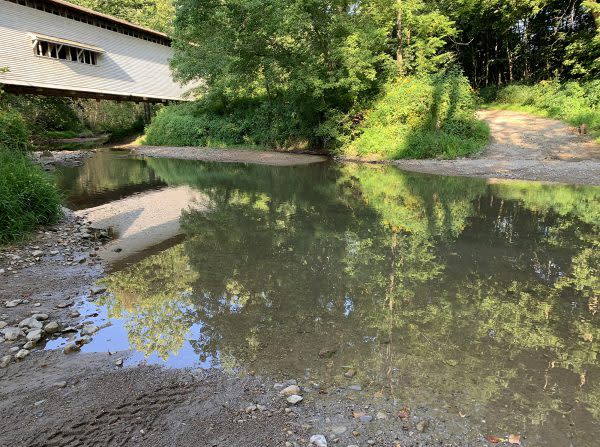 The creek ford next to Portland Mills Covered Bridge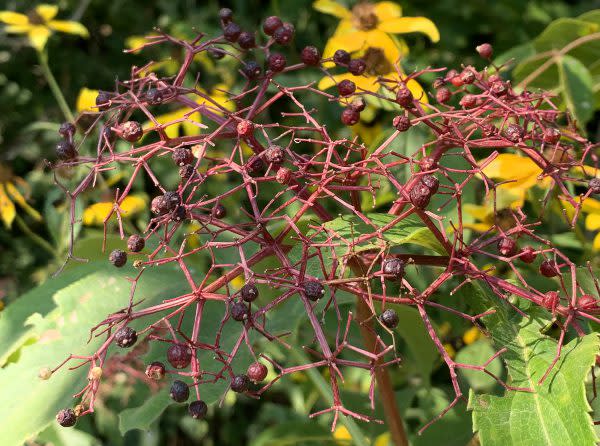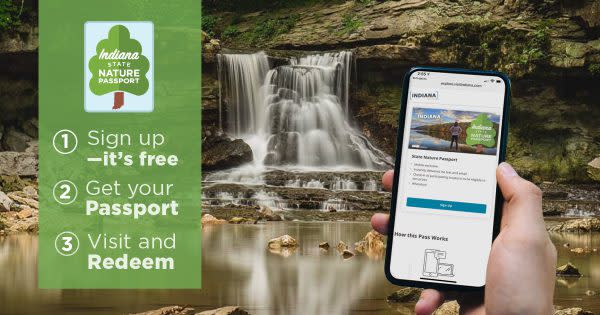 There are 59 destinations on the Indiana State Nature Passport! Check-in and explore participating locations throughout the state to earn great prizes! The more you visit, the more you win. This program is 100% free, but property entrance fees apply when you visit. Learn More.