Indiana has a few destinations that almost force you to slow down: St. Meinrad, New Harmony and (my most recent destination) Ferdinand and the Monastery of Immaculate Conception.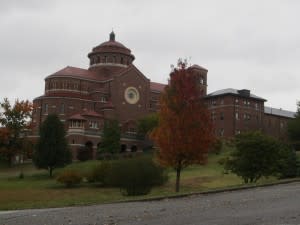 While my visit was on a dreary fall day, the beauty and awe that was in this place was apparent.
If you don't know anything about the monastery, let me tell you a little bit ... Founded in 1867 (almost 150 years ago), it is one of the largest communities of Benedictine sisters in the United States. They follow the 1500-year-old tradition of the Rule of St. Benedict, which teaches the values of prayer, work, hospitality and community life.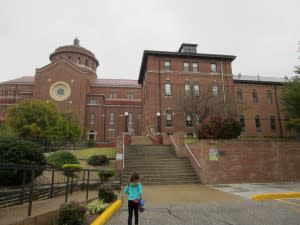 We had arrived in time for one of their tours, but as it turned out the Sisters were in meetings all day, so we opted for the self-guided walk around the grounds tour. It proved just as serene, peaceful and reverent as I had imagine.
We started out in the reception area which features a lot of history about the monastery and a miniature replica of the grounds so you can get a feel for how big and vast it is.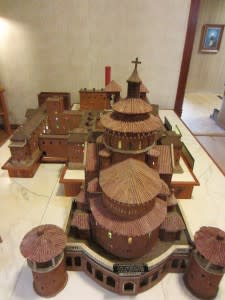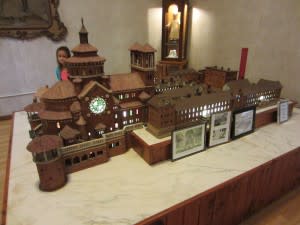 After walking a bit through the reception area and noting all of the paintings we made our way to the church - the pinnacle of the tour!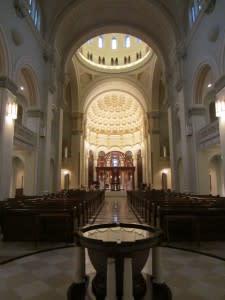 Gorgeous. I am always in awe when I visit these places in Indiana. Years ago I traveled to Europe and toured many churches and cathedrals and to walk into this place and feel transported to another time and another place is amazing.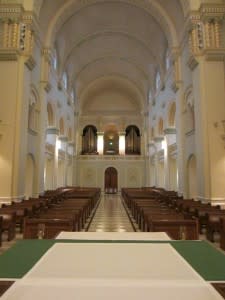 The pictures don't do it justice ...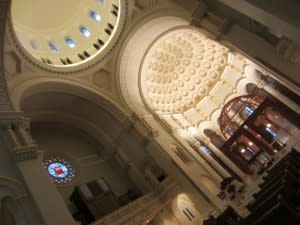 And the rain didn't stop us from venturing outside and touring the outside of the building.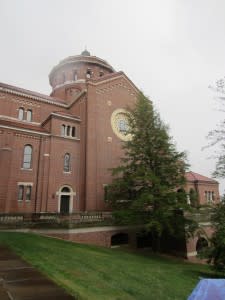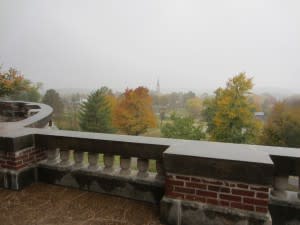 The monastery grounds cover 190 acres of Southern Indiana landscape (and beautiful this time of year!). Grotto Hill, just south of the monastery, includes Rosary Steps, a Way of the Cross, shrines to Our Lady of Fatima and Guadalupe and Lourdes Grotto where visitors can light a candle for their prayer intentions.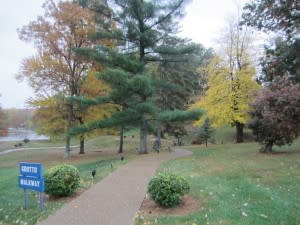 And of course we couldn't leave without visiting their gift shop, appropriately named "For Heaven's Sake".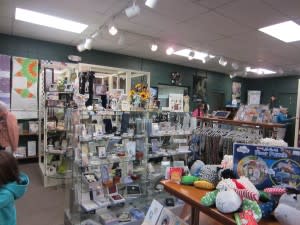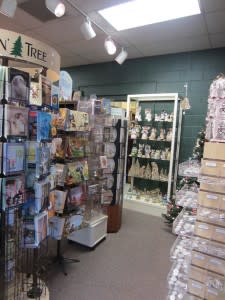 Next time I'm going to make sure I visit during mass. To experience the sisters worshiping in that Holy Place must be amazing.
For more information on the Monastery of Immaculate Conception be sure to go to their website. For information on other events and attractions in the area, be sure to Visit Dubois County.