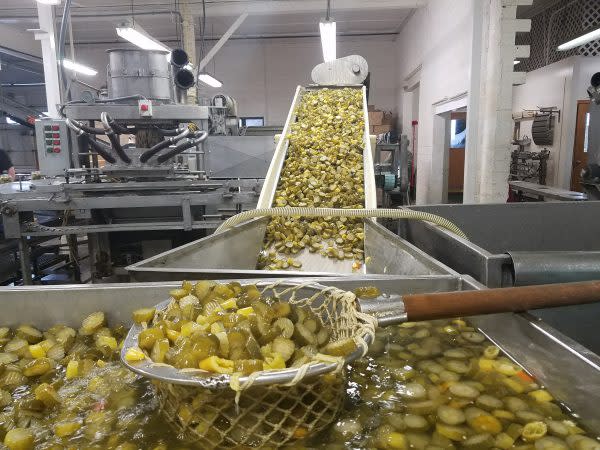 If you are a fan of pickles and have ever wondered how they get from the field to the jar, you must experience this pickle factory tour in Saint Joe, Indiana. Sechler's Pickle Factory is located in the northeast corner of the state, north of Fort Wayne in DeKalb County, and has been making pickle goodness for almost 100 years.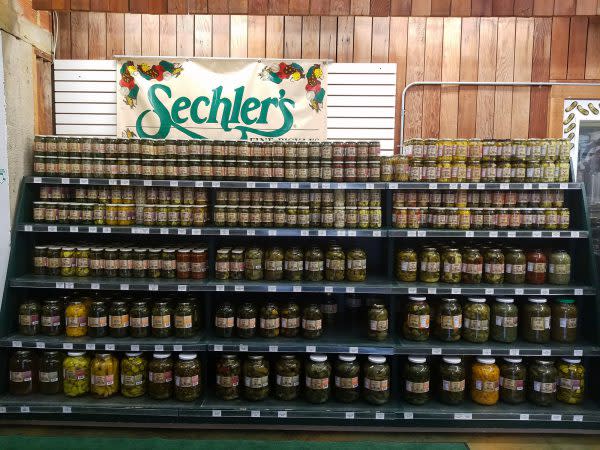 Arrive at their showroom to check in for the tour. While you wait, feel free to watch their video or peruse their timeline with Sechler's historical milestones. When it's time, grab a hair net and set off on your pickle adventure.
First stop is outside to see all of the tanks where the cucumbers start their journey and are pickled in large vats with salt brine. The tanks are the same ones they've been using for over 60 years and they soak in them for two to three weeks before they are ready to be processed.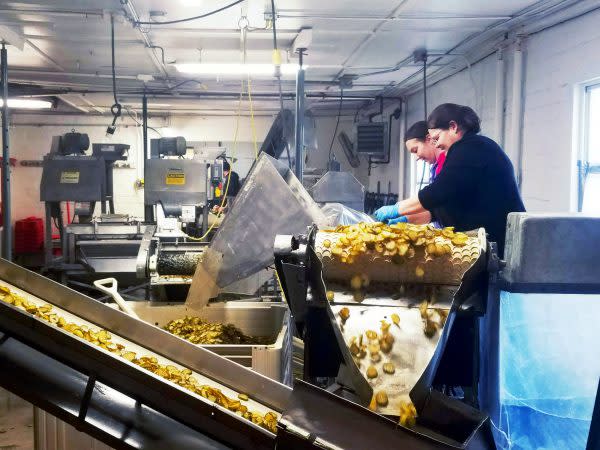 Once the pickles are moved indoors, they are soaked and cooked in large tanks to remove the salt. Each batch is sorted before and after slicing to ensure that only the best pickles make it to your table. The ladies were quite proficient at sorting as the pickles quickly passed by them on the conveyor before they get a bath in vinegar. Impressive!
There's a separate room for making the sweet and candied versions of the pickles. The process was featured on an episode of Unwrapped on the Food Network. See link to watch the segment. It takes several days to gradually sweeten the pickles and the other veggies for the sweet mixes before they are candied goodness.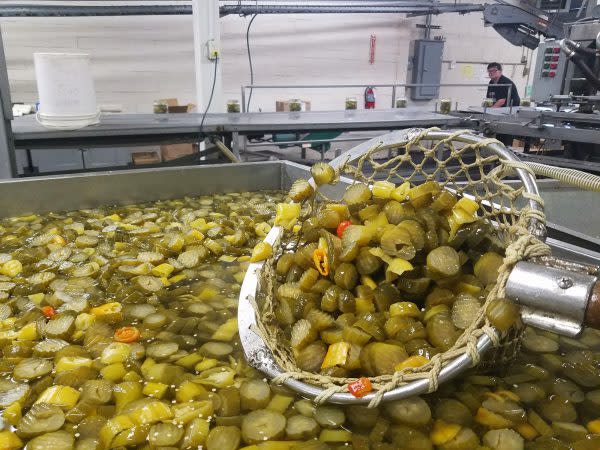 Once the pickles are ready, they are scooped out in giant nets and loaded onto conveyors to begin the process of canning. They are transferred into glass jars that are sealed, labeled and then loaded into boxes. It's quite a scene to witness the line of jars that go from empty to fully completed products that are ready to be shipped to stores. The system is swapped out depending on which product is being processed that day. Sechler's makes a huge variety of products including several varieties of dill pickles, sweet pickles, candied pickles, relishes, banana peppers, mixes, jalapenos, cauliflower and salsas.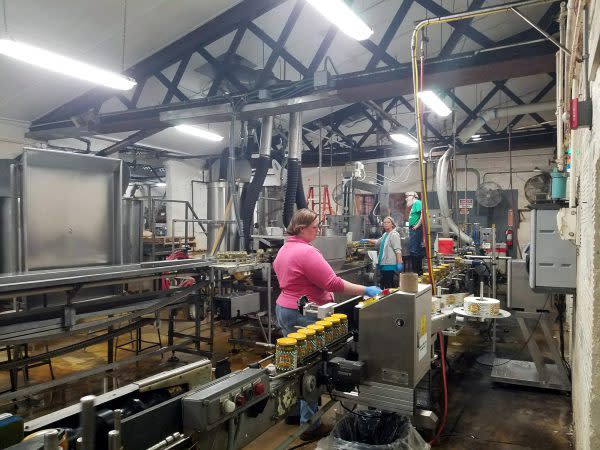 Sechler's is a small family run Indiana business and the pride of the employees shines through as they greet everyone on the tour - posing graciously for photos.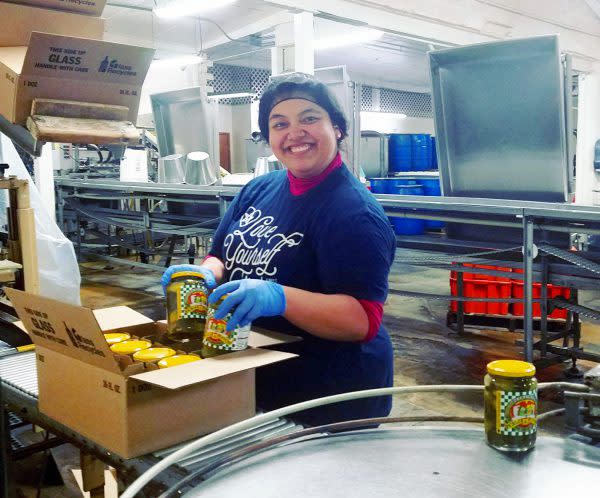 Sechler's makes 54 products in all and when you get back to the showroom at the end of the tour you'll be ready for some taste testing. They have a tasting bar set up with many of their best sellers. I found several new flavors that I took home with me including their Candied Sweet Raisin Crispy Pickles and their Sweet Heat Mixed Pickles. I also couldn't resist taking home a jar of their delicious relish which is a must for summer grilling season at my house.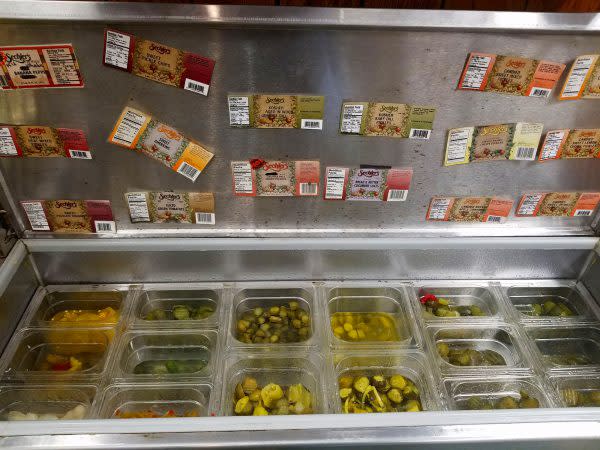 Sechler's Pickles offers free, seasonal factory tours on select dates. For more information please visit their website, sechlerspickles.com. Make sure you wear closed toe shoes to the pickle factory - no flip flops or sandals are allowed!
Sechler's Pickle Factory
5686 IN-1, St Joe, IN 46785