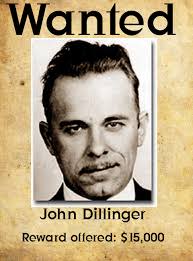 Bet that headline grabbed your attention! I'll explain. Back in 1933, John Dillinger roamed the nation, creating havoc as he robbed, killed and threatened the safety of American citizens.
On July 22, 1933, Dillinger was gunned down by Federal officials outside the Biograph Theater in Chicago. Dillinger has remained a notorious gangster from this early part of America's 20th century, along with Al Capone and Bonnie and Clyde.
What many people may not know is that Dillinger was frequently jailed in the city of Crown Point in northern Indiana. He was incarcerated in the Lake County Jail across the street from what was then the county courthouse.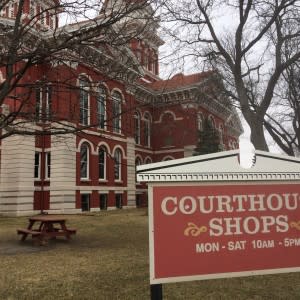 Today, the courthouse, which was built in 1879, is no longer used as a courthouse. A new structure was built in another part of the city and the courthouse was closed.
Rather than let the huge building sit empty, the town allowed shops to open in the lower level of what is now called Old Lake County Courthouse Shops.
Now on July 22, the 81st anniversary of Dillinger's death, the John Dillinger Museum will join the shops.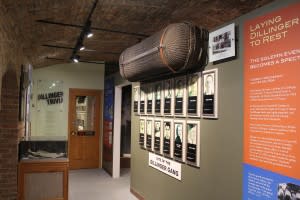 The John Dillinger Museum had previously been located at the Indiana Welcome Center in Hammond. The new location will offer visitors more room for exhibits that will highlight the life and times of John Dillinger and his gang.
There is a new exhibit -- a wall honoring the brave men, women and K9's of Lake County who have fallen in the line of duty since the 1910s.
This is not an attempt to glorify the hoodlum. There will be exhibits explaining the role of the FBI in modern crime-fighting. In essence, the museum explores the story of Dillinger with a strong anti-crime message.
The museum will be open to the public from 10 a.m. to 5 p.m. on Wednesday, July 22, 2015. On Thursday, July 23, visitors can enjoy extended museum hours from 10 a.m. to 8 p.m.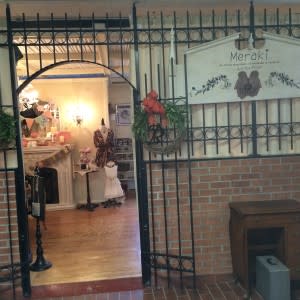 Be sure to visit other shops in the Old Courthouse and places in Crown Point as I did earlier this year.
It's a great town with fine dining and shopping.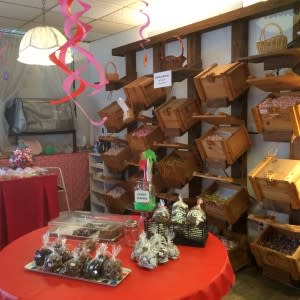 Other events coinciding with the museum opening include Crown Point's weekly car cruise from 4 p.m. to 8 p.m. A movie will be shown on the lawn of the old Lake County Courthouse beginning at dusk featuring the film – what else? – 'Public Enemies.'
Museum admission:
Adults: $4
Seniors (50+) and groups of eight or more: $3
Children ages 6 through 12: $2
Children under 6 years old: free.
During the grand opening events July 22-23, visitors under 15 years old will be admitted free with one paid adult admission.
The museum is located at 1 Courthouse Square in Crown Point, Indiana 46307.
For more information on the John Dillinger Museum, contact the South Shore Convention and Visitors Authority at 219-989-7770.