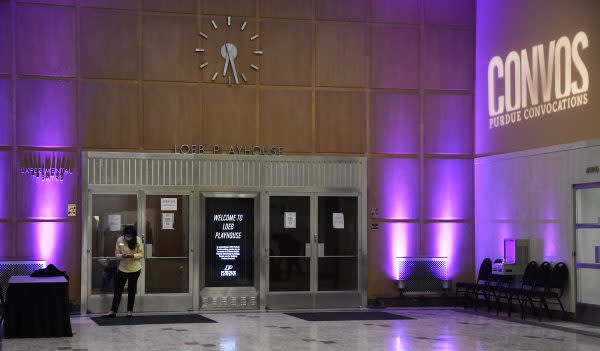 The Venue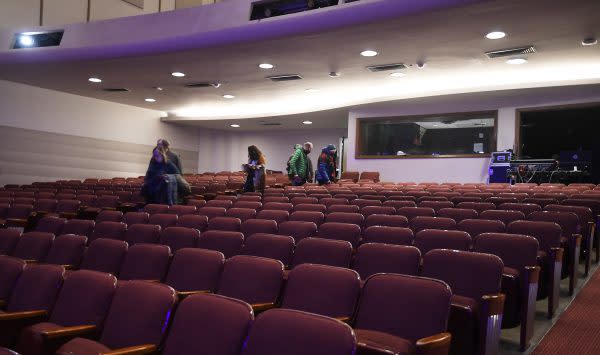 Loeb Playhouse is located in the Stewart Center, in the heart of Purdue's West Lafayette campus. Stewart Center was built as a meeting facility and can accommodate up to 500 people in its 23 meeting rooms. The facility also houses two auditoriums, Fowler Hall and Loeb Playhouse. The stage can accommodate single acts from orchestras to musicals. Lectures and seminars are also held in the venue. 
The well-designed space doesn't seem to be a bad seat in the house. The sound quality is excellent. Choose from two levels of just over 1,000 seats. Reserved seating is included in ticket purchases.
The Sound Inside Loeb Playhouse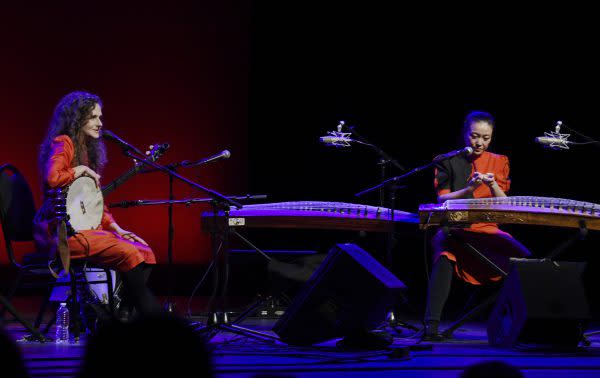 One recent Purdue Convocations show featured musicians Abigail Washburn and Wu Fei. The performers blended voices, banjo, and guzheng together in folk songs, lullabies, and improvisations.
The intimacy of the space highlighted the ethereal nuances American and Chinese cultures woven together in song. The lighting was dynamic with subtle changes to match the tone of the performance.
First started in 1902, Perdue Convocation is one of the oldest collegiate performing art presenters in the United States. Each year, many performances are offered with a wide variety of genres. From Broadway-style shows, theatre, dance, children's theatre, world music, jazz, and chamber music, along with rock, pop, country, and comedy attractions, the options are endless. For upcoming shows at the Loeb Playhouse, visit Purdue Convocations. The house staff is professional and welcoming. Come and explore a variety of entertainment in this gem on Purdue's campus.
Plan an evening on campus. Visit one of the fresh new restaurants next door in the Purdue Memorial Union. Dine, relax, enjoy!