I'm a mom of five boys, so over the years as we have traveled we have always gravitated toward attractions that easily appeal to males. We've been to a lot of car museums, science museums, military museums and also several train museums. At each one, my husband usually reverts to being a little kid himself. The most recent rail-related museum we visited was the Hesston Steam Museum for Father's Day in the tiny town of Hesston in La Porte County.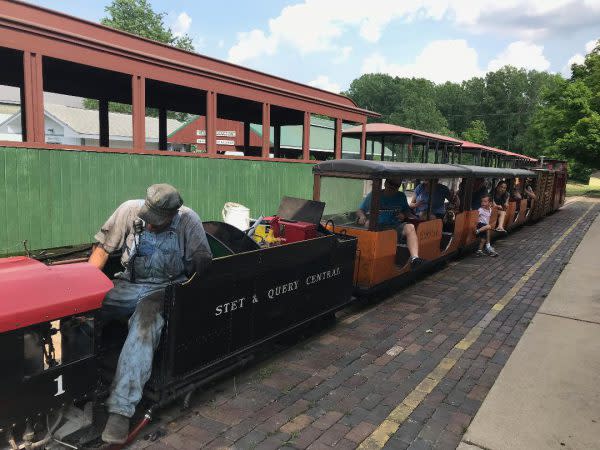 You can ride one of three different-sized trains when visiting the Hesston Steam Museum.
With three different tracks, there's fun for everyone. We rode the full-sized Narrow Gauge train pulled by a steam engine. It was used for hauling freight and/or passengers.
Steam engines will captivate those of all ages at Hesston Steam Museum. A ride through the forest on the full-size train is a must-do.
There's also the Historic Miniature Railroad that had been used at small amusement parks from the 1920s until the 1970s and the Real Steam, Real Small Scale Hobby Railroad - the smallest of them all.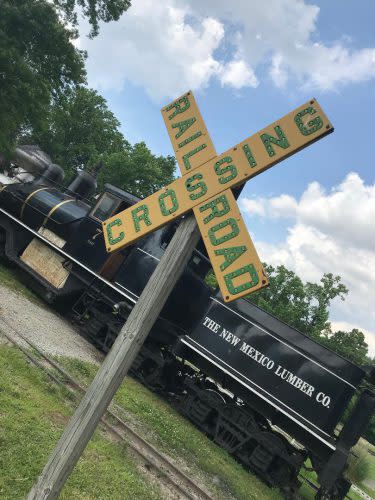 Visitors can ride one of three trains at the Hesston Steam Museum.
Besides riding the trains, it's a nice place to hang out for the day on a weekend. There's an old station next to the full-sized train, a gift shop, a blacksmith shop, various displays, and an old-fashioned ice cream parlor.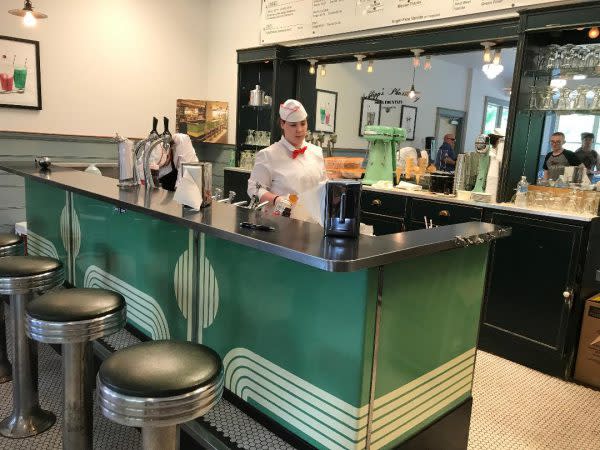 Don't leave the Hesston Steam Museum without enjoying a treat at the old-fashioned ice cream parlor.
On several weekends during the season, you can stop in early for breakfast with the train crew. Doc's is open from 9 - 11 a.m. for a breakfast buffet. You can chat with one of the many volunteers who work as engineers, firemen or crew members. There's also a Smokehouse that's open on select days serving up three different types of meat with house-made barbecue sauce and glass bottles of Coca Cola. Check out the website for a listing of special events, including the annual Hesston Steam & Power Show.