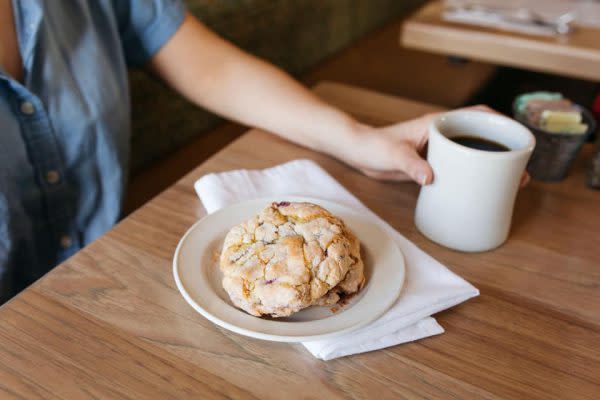 Everything's coming up Rosie's in Hamilton County, as the restaurant's original Noblesville location celebrated its 10th anniversary in 2020.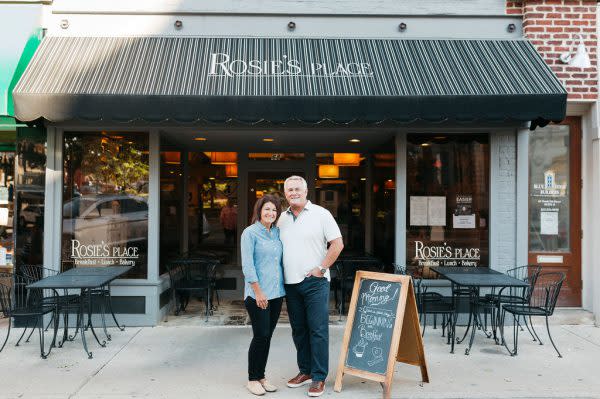 For owner Debbi Bourgerie, Rosie's Place has always been a family matter.
"When we moved to Indiana, my girls were in high school and getting more independent, so it was a good time for me to look into getting back into the restaurant business," she recalls. "My husband and I were fortunate to come across the Noblesville location when it came up for lease, and we fell in love with the town square setting."
While the Rosie's name honors her paternal grandmother, Debbi actually credits her dad with teaching her everything she knows about the industry. Having grown up in his St. Louis restaurant, Debbi knew right away that she wanted to introduce Noblesville to one of her favorite hometown flavors.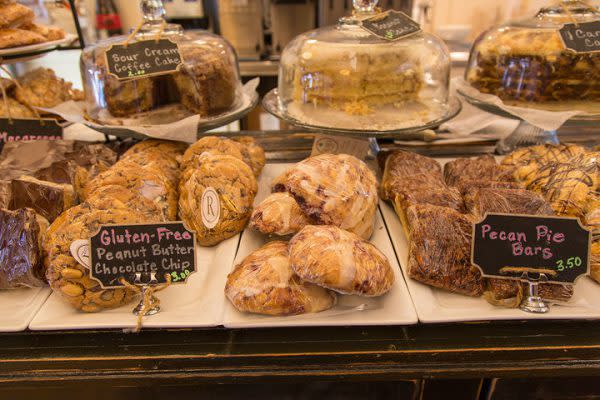 "St. Louis is known for gooey butter cake; that was the first thing I made in our bakery at Rosie's," Debbi says. "It went over great, but the lunch crowd wanted something hand-held, so I converted it into a cookie."
Those gooey butter cookies have since become Rosie's calling card. Debbi still make the cakes on occasion, along with a mouthwatering collection of other made-from-scratch breads and baked goods.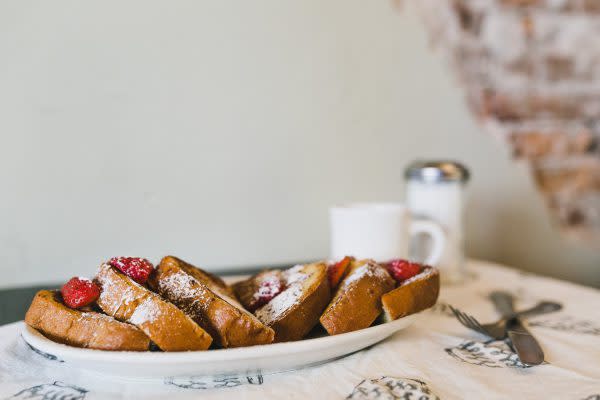 "Everyone's got their own their own favorite lunch sandwich based on the kind of bread we use," Debbi mentions. "The rye is particularly popular for our Reubens, and we use our challah bread for veggie melts and French toast."
Following its Noblesville success, additional Rosie's Places opened in Zionsville in 2014 and Carmel in 2018. To celebrate the 10thanniversary, Debbi created a gooey butter birthday cookie. In addition, the team recently added counter seating in Carmel and updated the Noblesville beverage station to offer gooey butter lattes and other specialty coffee drinks.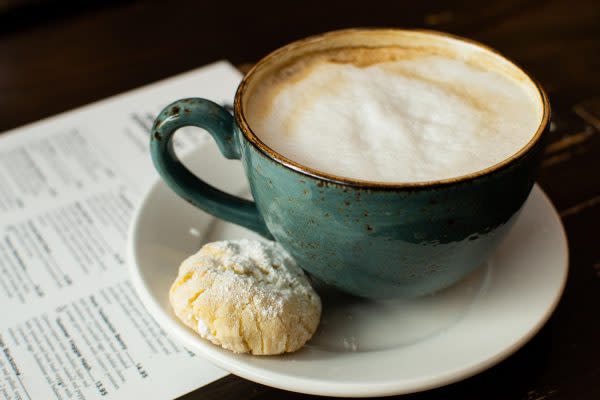 "We also created a customer appreciation card for the month of October," Debbi explains. "After five visits/stamps, customers get a $10 gift card. We have a lot of regulars in here every day, if not twice a day, so we're glad to be able to thank them in this way."
Debbi's daughters all remain involved in the restaurants, and she considers her crew — many of whom have been with Rosie's since the start — part of the family.
"What we love most is just being a part of our local communities," Debbi says.
For more information, visit rosiesplace.net.