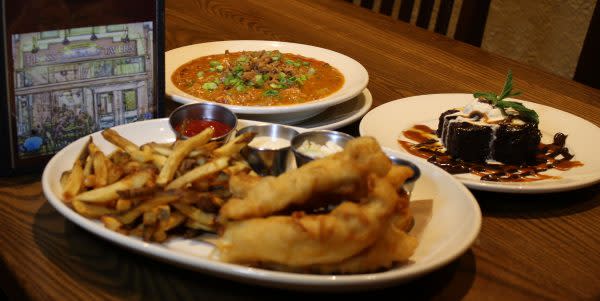 Visit Pikk's Tavern in Valparaiso to enjoy their Savor Menu.
Savor the South Shore is underway! You can experience three-course meals at discounted prices for 14 delicious days in northwest Indiana. More than two-dozen restaurants are participating and are offering special breakfast, lunch or dinner menus.
The 3rd Annual Savor the South Shore Restaurant Weeks began Feb. 20 and will continue through March 5.
Patrons can enjoy everything from Asian fusion and gourmet burgers to authentic Mexican and farm-to-table selections. No coupons or discount codes are necessary; you only have to ask for the Savor menu.
Savor menus can be viewed online, or follow on Facebook for updates.
Participating restaurants include: 54 Main Bistro, Hobart 95ate5 Brew Pub, St. John Asparagus Restaurant, Merrillville Bartlett's Gourmet Grill and Tavern, Beverly Shores Byway Brewing Company, Hammond Cabela's Black Oak Grill, Hammond Crown Brewing/Carriage Court Pizza, Crown Point Chick-fil-A, Merrillville Ciao Bella, Schererville Dark Star of the Dunes, Michigan City DOC's Smokehouse and Craft Bar, Dyer Don Quijote, Valparaiso El Taco Real, Hammond Fahrenheit Two-Twelve, Crown Point Farmhouse Restaurant, Fair Oaks Freddy's Steakhouse, Hammond Gamba Ristorante, Merrillville Giovanni's Restaurant, Munster J's Breakfast Club, Gary Patrick's Grille, Michigan City Jack Binion's Steakhouse, Hammond Majestic Chop House, Gary Pikk's Tavern, Valparaiso Sage Restaurant, Valparaiso Stadium Sports Bar, East Chicago Tapas Café, Merrillville Teibel's Restaurant, Schererville Timbrook Kitchens, Munster Veterans' Café and Grill, Merrillville