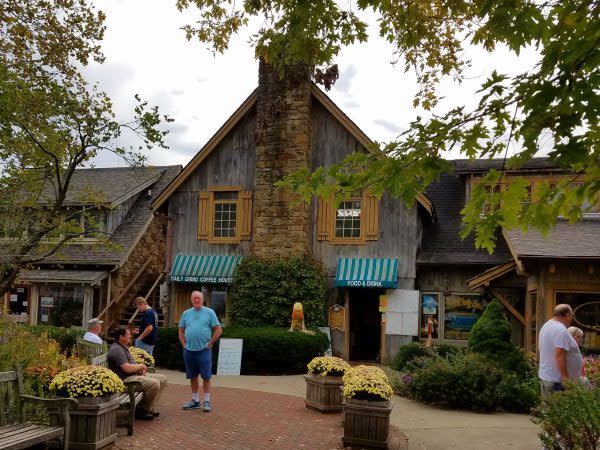 Nashville, Indiana is filled with shops oozing with charm and appeal.
If you are looking for an Indiana experience that includes beautiful scenery, charming shops that look like something out of a movie, tasting rooms serving up Indiana wines, places teeming with homemade foods, epic trails to get out and be active and SO MUCH MORE...then you must set your course for Brown County. This area has been a popular destination for as long as I can remember and it was a perfect place to head for a recent shopping trip with my friend.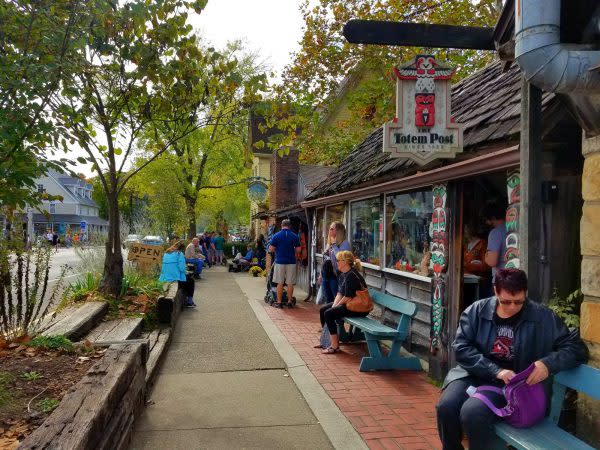 This town is big on charm and filled with shops of all kinds.
It Delivers on Charm and Character!
Nashville is located halfway between the cities of Bloomington and Columbus on St. Road 46 and right outside the entrance to Brown County State Park. The town was originally established as an artist colony over a century ago and this artistic theme is still evident today in the many shops lining it's picturesque streets. The businesses all have a similar country cottage charm that permeate the architectural style of Nashville and it all helps set the tone for an exciting day of shopping.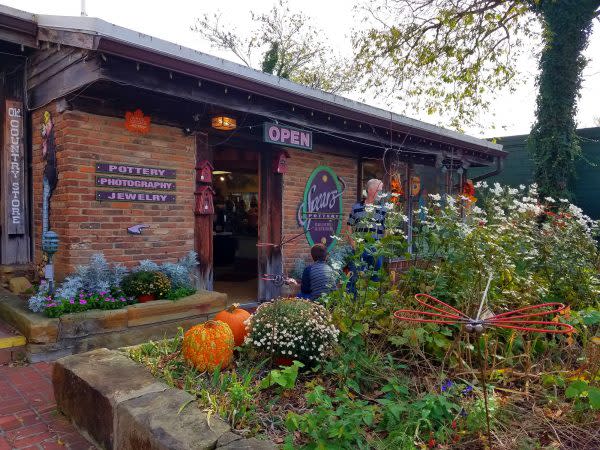 There are shops tucked everywhere, so make sure you explore every street, pathway and alley otherwise you might miss out! There are maps available and I highly suggest you grab one to help you navigate the multitude of shops and boutiques. You will find artists studios, decor, jewelry, clothing, antiques and gift items. While the architecture is very country-themed, you will find there's a sophistication in the items available and a great variety in the merchandise. There really is something for everyone and you will find visitors at all ages and walks of life.
Head through the courtyard to reach Pop-N-Artie.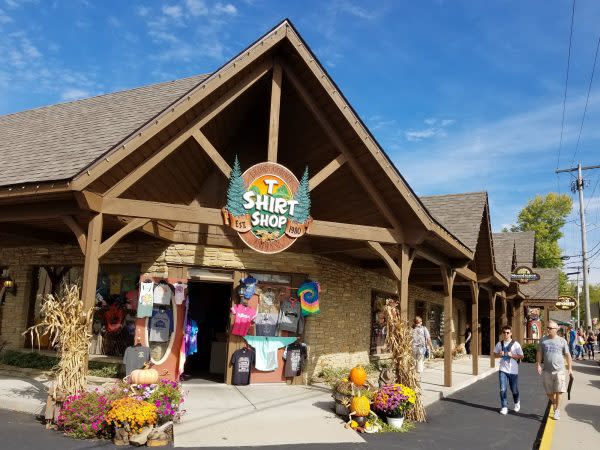 Spend the day wandering into shops and boutiques.
Get Tasting!
During our day trip to the area, we found it easy to fit three tasting rooms into our schedule. The Brown County Winery has two tasting rooms - one just outside of town and the other on the corner of Main and Old School Way. The winery has been in business since 1985 and I loved their Vista Red Wine. We stopped at their winery just outside of town for our tastings.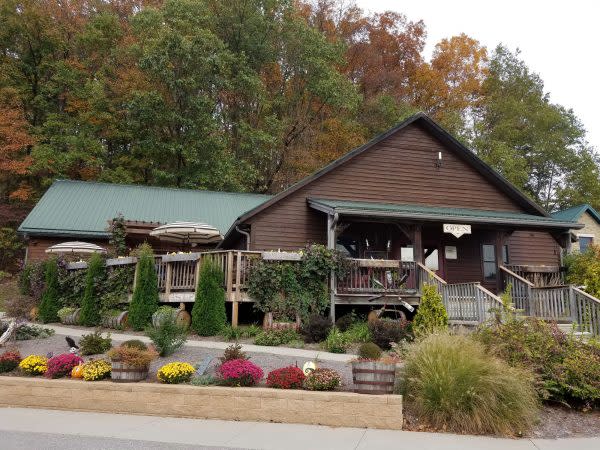 Within the Nashville shopping village we also stopped at Chateau Thomas and Cedar Creek Wineries' tasting rooms. We were able to find places at each tasting bar right away and staff were able to direct us to the types of wines we prefer. We both purchased several bottles from each to take home with us.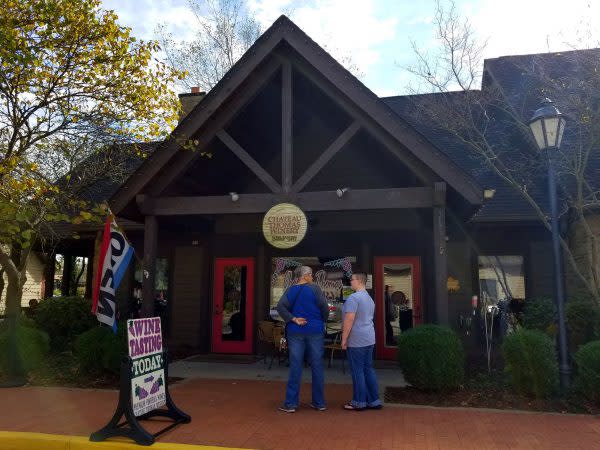 The Chateau Thomas tasting room was busy but had plenty of room for tastings. Loved the peach slushy. Their winery is located in Plainfield (central Indiana).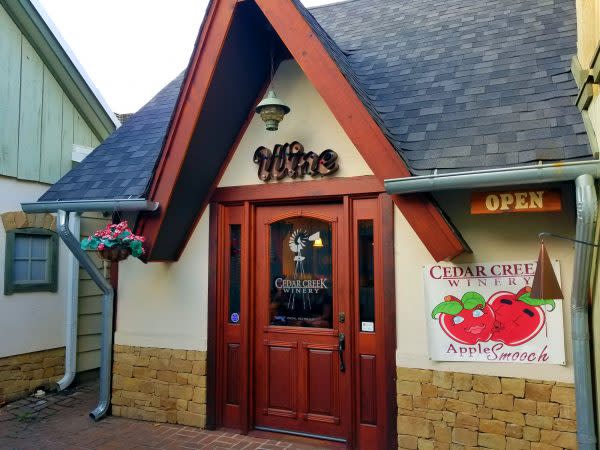 The Cedar Creek Winery is located in Martinsville and they produce wines and craft beers. The tasting room was cozy and there were signs to help us find it tucked in a short alley.
So Much Food!
I brought home so much food from Brown County! There are shops selling homemade fudge, pies, ice cream, popcorn, nuts and lots more options. My friend purchased some of the best kettle corn ever from a vendor on the street. Nashville is also home to many great restaurants. We had lunch at the Artists' Colony Inn and Restaurant and had sandwiches in the dining room while we rested our feet and plotted our afternoon stops.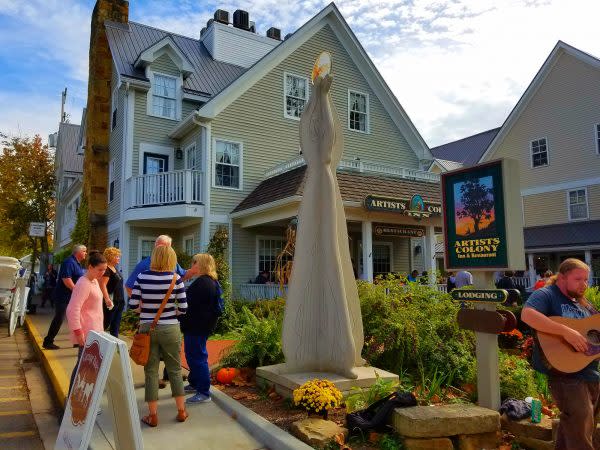 We dined at the Artists Colony Inn and Restaurant for lunch. We were able to hit a few neighboring shops while we waited for our table.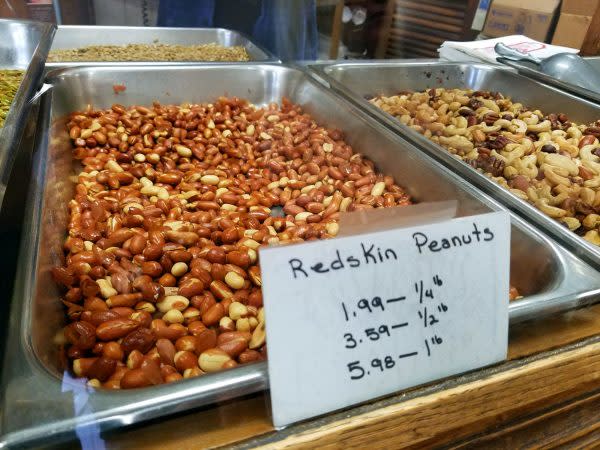 Jack and Jill Nut Shop is now my favorite place to get nuts. I also grabbed a scoop of roasted pumpkin seeds that were still warm. Fabulous!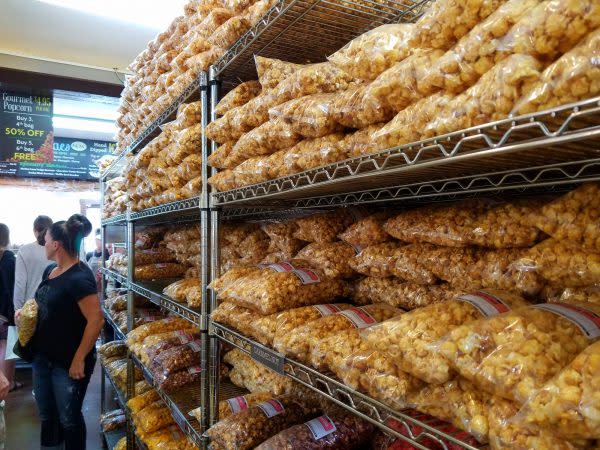 The Fudge Kitchen is filled with homemade fudge, tons of flavored popcorn and candies.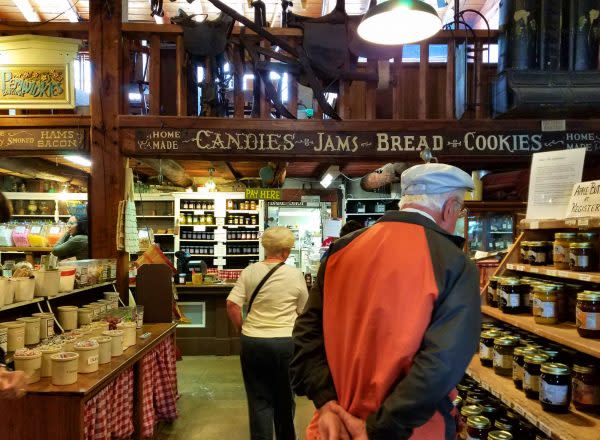 The Nashville House is another great place for lunch or stop in and grab candies or jellies at the Old Country Store.
So MUCH MORE!
We kept our day trip focused primarily on shopping for this visit but keep in mind as you plan your itinerary that you can easily turn this into a multi-day affair. The area is filled with plenty of country inns that help you retreat into the countryside. Take time to hike or mountain bike in Brown County State Park, go horseback riding, see a show, get a massage or take a tour. I'm amazed at all of the great activities that this area has to offer and spending several days exploring in this outdoor getaway is time well spent.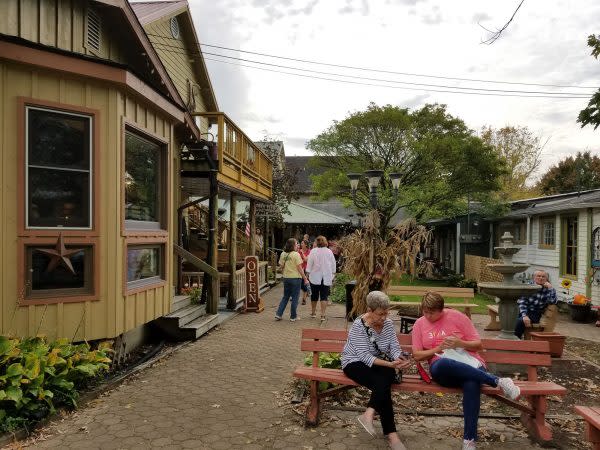 It's an Indiana Tradition!
As we made our way though our day it was evident that an annual or regular trip to Nashville and Brown County were common among many of its visitors. We met a couple from Indianapolis who were on their annual visit. We met another couple who were sharing their love of the area with their three sons for the first time. I have always traveled with family as a day of bonding. We typically spend the day shopping and then head out but my friend and her family always stay and enjoy the weekend. The best part is that you can hand craft each trip and make each one uniquely different if that is your wish.
We had a great time on this visit to Nashville and Brown County. This visit coincided with the fall leaves when they experience their highest visitation rates. Brown County is much more popular in the warmer months but feel free to plan your visit at any time of the year and escape to this retreat area.
For a full list of Brown County activities and lodging properties, contact the Brown County Visitor Center for assistance.