Switzerland County Tourism is hosting a scavenger hunt during Vevay's July 4th First Friday, as part of the Independence Day celebrations. The Show Your Flag scavenger hunt will take place from 6 – 8 p.m. in and around downtown Vevay, Indiana.
The event is free and open to all ages. To commemorate its roots — its rich, wine growing, grapevine roots — Switzerland County will wave both the American flag as well as the Swiss flag. All participating businesses will have sealed envelopes that contain either a Swiss or American flag for visitors to pick. Contestants are not to open their envelope, but instead should deliver them to the Visitors Center no later than 8:00 pm, where someone from Switzerland County Tourism will open it to see if you won one of six American flags. All non-winning entries will be entered into a drawing for another chance to win an additional prize. (But if you tamper with your envelope, your entry will be disqualified. So no peeking!)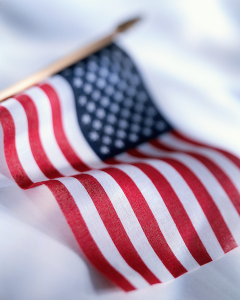 There will be maps available that list participating businesses. You may only pick up one envelope at each business per family/group, while supplies last. And the entry must be picked up by the person who is participating. So, no borrowing a bunch of someone else's kids and sending them off to the different stores.
Vevay is always one of my favorite towns to visit, and I've come to enjoy the downtown area — there's plenty of dining, shopping, stores to visit. And First Friday has live entertainment, art openings, and even free carriage rides. The event is sponsored in part by Switzerland County Tourism.
For more information on Switzerland County, visit the Switzerland County website. You can also call (812) 427-3237 or e-mail visitsc@switzcotourism.com.