Put Micks It Up Diner on your breaded tenderloin radar! The small-town diner is located in tiny Harmony, Indiana, and features one of the best breaded tenderloins in the state.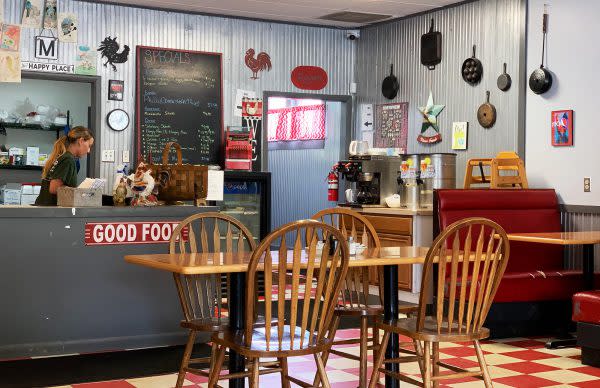 Explore western Indiana's backroads and byways. Then head to this diner for a homemade meal. It's open seven days a week. Favorites include biscuits and gravy, steak and eggs, burgers, deep-fried pickles and a children's menu. Specials are featured every day.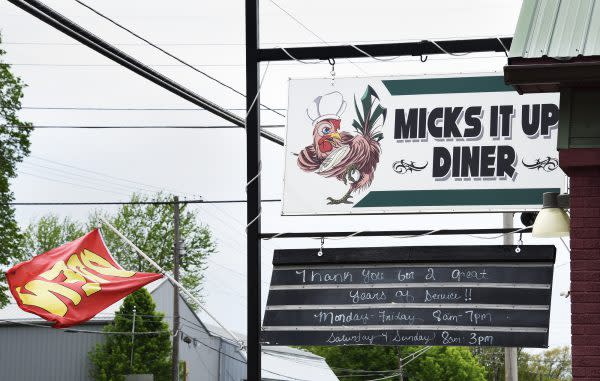 The mashed potatoes are real. The diner's beef manhattan was featured on WTHI-TV10's "Fork in the Road".
Breaded Tenderloin heaven
The diner has one of the best tenderloin sandwiches in the state (seriously!). Meats are locally sourced and cut in-house.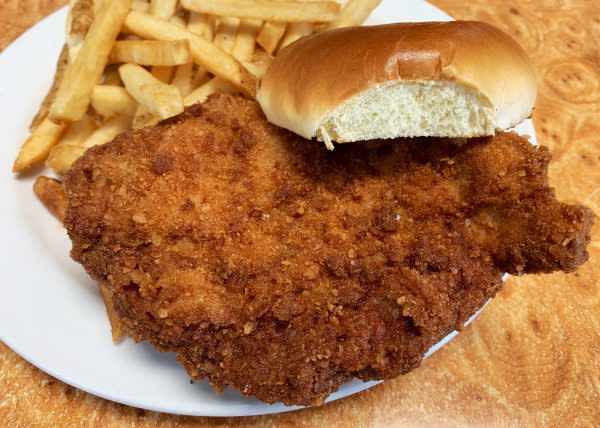 Save room for an expansive selection of homemade desserts. Don't pass up the Possum Pie!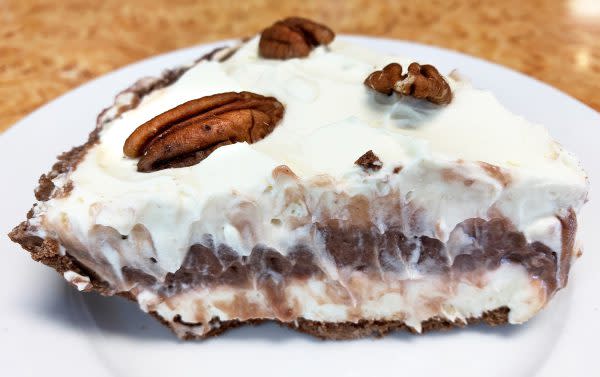 Located on historic U.S. 40 in Harmony, Indiana, the small-town diner is a nice respite as well as a relaxing destination spot. Harmony is the fictional setting for Hoosier author Phillip Gulley's "Harmony Series" of books.
Don't be surprised if there's a wait. For a little piece of Harmony, Micks It Up Diner is the place!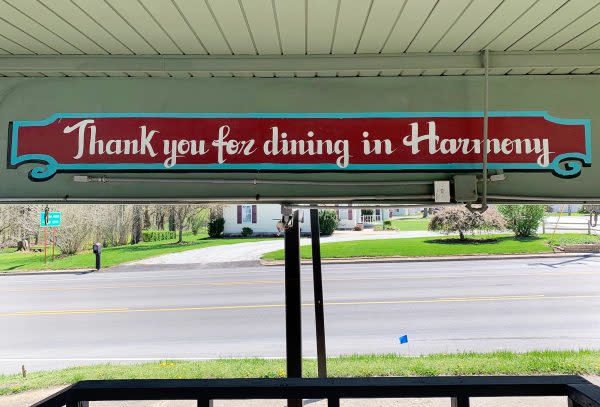 Yelper Chris F. said of his trip through Harmony: "Stopped in for breakfast and ordered a Denver omelet add tomato and this was the best omelet I have ever had."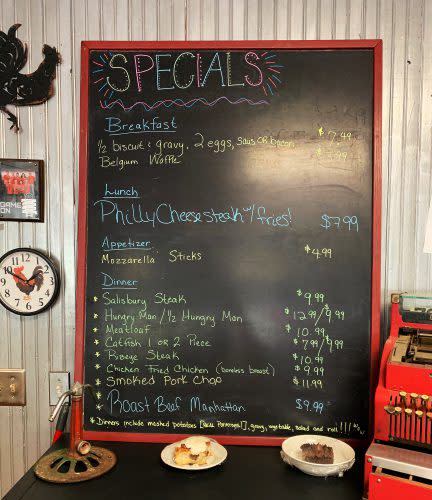 Yelper Mark G. said: "Stopped in this morning for a quick breakfast. Had the Micks It Up breakfast special and a half order of biscuits and gravy. The breakfast is a layer of fried potatoes a layer of sausage gravy scrambled eggs topped with bacon ham green peppers. Every bite was like you had ordered a different breakfast. It was really really good."