So by now you have read about my journeys to Southeastern Indiana right? If not, then make sure to go here and here. But what I haven't touched on is the outdoor recreation available there. I have three places that are must stops if (or rather when) you head that way ...
1. Joe Huber's Family Farm and Restaurant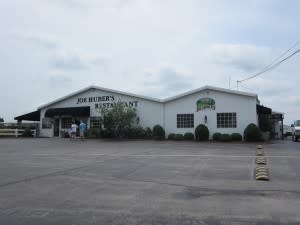 This place is wonderful. When we first arrived we visited the kid area for my daughter to stretch her legs (and of course put her head in a cut out - her absolute favorite!).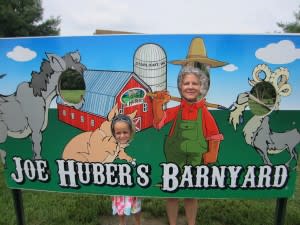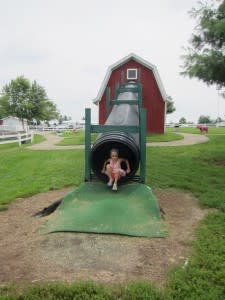 After that it was time for lunch. I'm a down home eating kind of girl and the menu made my choice difficult. I settled on the fish sandwich, but knew I'd be able to try my mother-in-law's fried chicken salad which was equally delicious.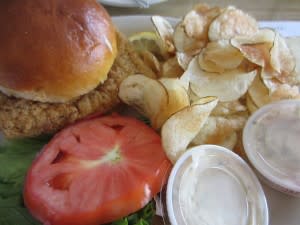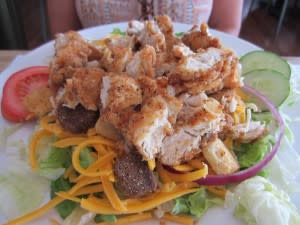 I can't forget to mention the fried biscuits. So good we had to ask for more!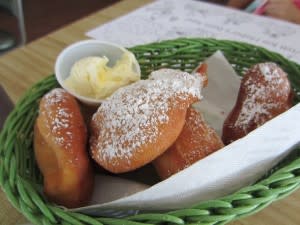 Dessert - fresh peach cobbler ...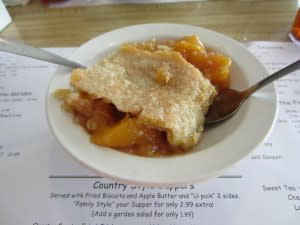 And the icing on the cake was the music over lunch. Perfect.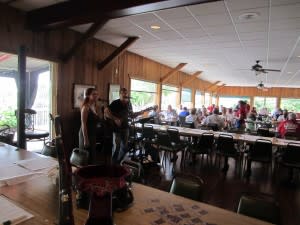 There is also a market on site where you can pick up fresh produce or pick your own depending on what is in season.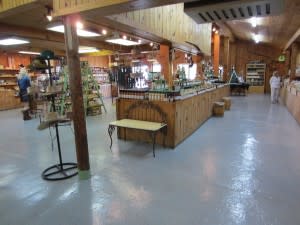 2. Huber's Orchard, Winery and Vineyard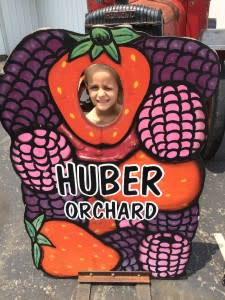 Just a mere mile away is another business (with same family roots) that offers its very own selection of fun. You can dine at the Starlight Cafe, shop for produce at the market or pick your own (which is what we did!). Peaches, blackberries and raspberries were on the docket while we were there.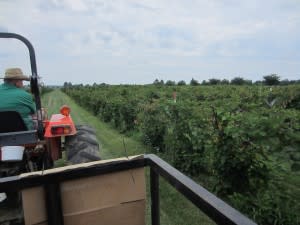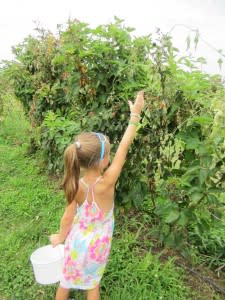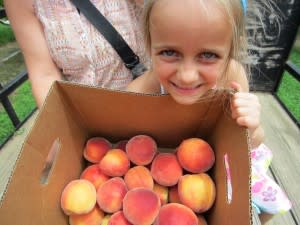 And make sure you visit the winery. I've been to a few wineries in Indiana and this is my favorite as far as atmosphere goes. I love old barns and one that is gussied up like this is a true gem!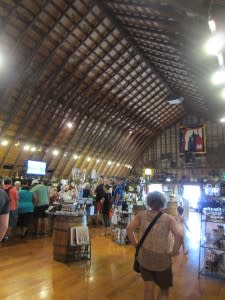 3. Falls of the Ohio State Park
Best known for their 390-million-year-old fossil bed, visitors come from all over for the chance to walk through. Sad for us, early summer is not when they are exposed, but here is what you can see when they are (early fall is prime time) ...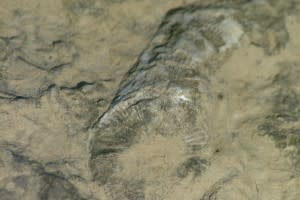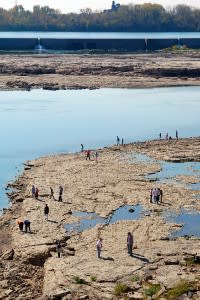 And their interpretive center will be opening by the end of the year with exhibits telling you more about the area and what all is included there.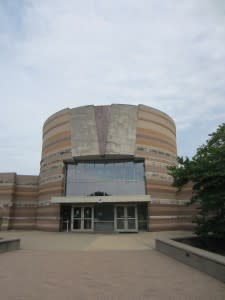 We were able to visit the statue commemorating the start of Lewis and Clark's expedition.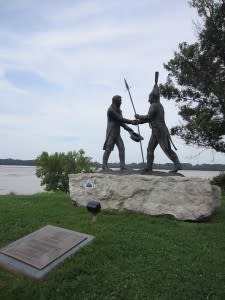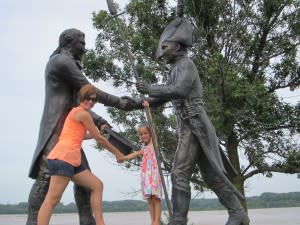 And the home site of George Rogers Clark - complete with recreated cabin.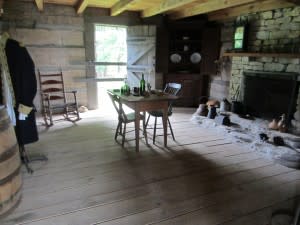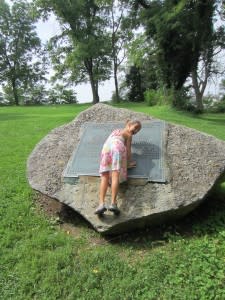 Full of history and beauty, the Falls of the Ohio State Park is a great stop.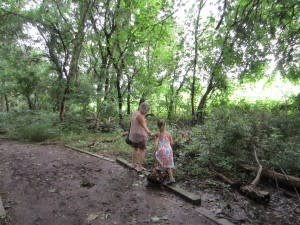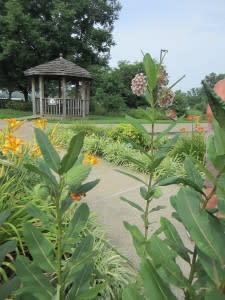 As you can see there is a lot to do outside in the southeastern part of the state. For more information on any of the above as well as events, lodging and more be sure to visit Clark Floyd Counties Convention and Tourism Bureau.