Whether you take a road trip or relax on a staycation during spring break, Southern Indiana has new and classic hot spots to keep both kids and adults entertained. SoIN (Clark and Floyd counties) have a range of spots to visit (6 feet apart, of course). Spring break is a state of mind!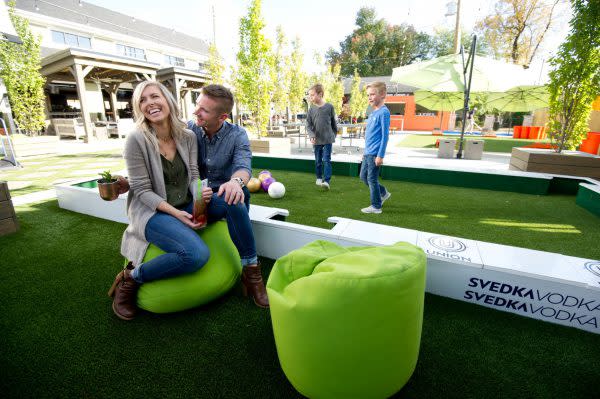 1. Get Your Game On
Indiana is the hub for basketball this March. If you're in the mood to shoot hoops or something else, head to southern Indiana.
Union Restaurant & Gameyard is a restaurant and attraction all in one. With a sensational menu and outdoor gaming area, where else would you rather be?! These games include iceless curling, futpool (like pool but with your feet), ping pong, giant beer pong, and corn hole!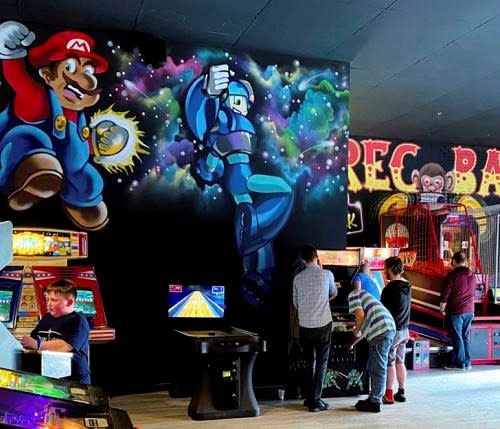 Vintage arcade games on spring break? Yes please! You'll find loads of them at Recbar 812, an arcade mecca. You could spend an afternoon or evening at this mural covered mecca New Albany's palace of fun. Challenge your kids to Dance Dance Revolution or give them tokens and kick back with a brew and some southern-inspired eats.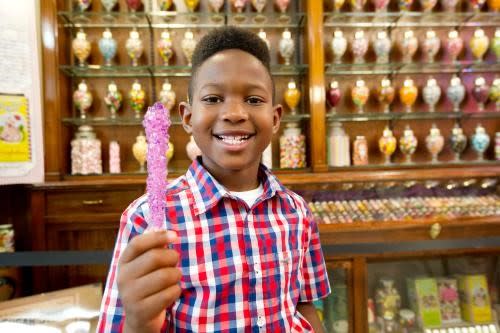 2. Sweet Treats and 130 Years of Red Hots
One of Indiana's favorite candy stores is Schimpff's Confectionery. In April 2021, the venerated shop and candy museum will celebrate 130 years since Gustav Schimpff opened his shop in 1891.
You can watch as Warren and Jill Schimpff and staff make their signature red-hot cinnamon drops during live candy demonstrations (make sure to call ahead for times)! Or watch other staff members make hand-dipped chocolates.
Then enjoy an ice cream float or an old-fashioned chocolate soda. Before you leave with your favorite candies, browse the store museum's collection of antique candy memorabilia.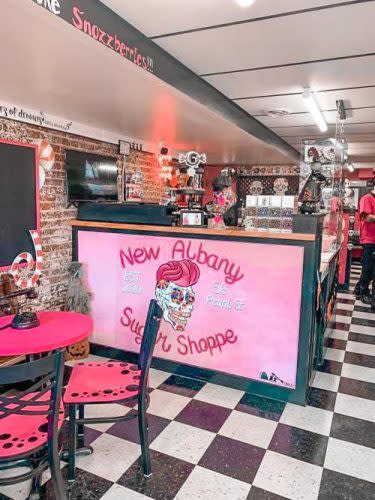 Still haven't satisfied your sweet tooth? Check out New Albany Sugar Shoppe, a new shop that creates homemade candies "like Momma never made!" This hot pink sugar skull-themed shop features hundreds of candies including handmade fudge, pralines, buckeyes, and suckers.
If you're a fan of fair food, why not splurge on some cotton candy? Mrs. and Mr. Cotton Candy in New Albany makes more than 50 flavors, including sour green apple, hot cinnamon, caramel latte, cherry chocolate swirl, and even jalapeno!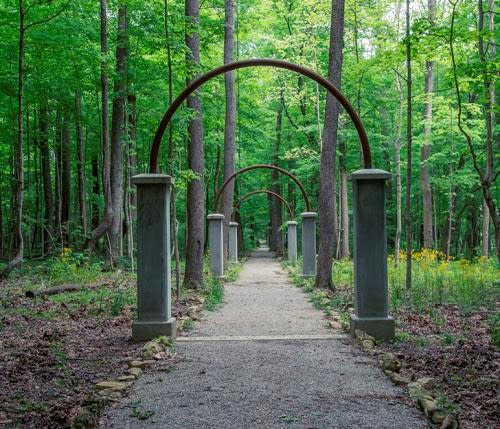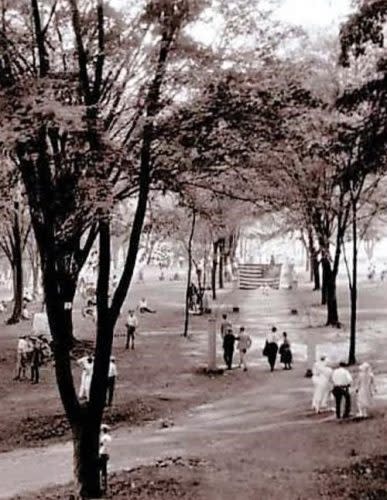 3. Time Travel and Outdoor Adventure
Travel back in time while hiking the wooded trails of Charlestown State Park. Explore Rose Island, a 1920s-amusement park as you walk among its remains. If you're a camper, pull into the campground and choose one of 60 full hook-up sites for an overnight in the great outdoors. Charlestown State Park offers some of the area's best views of spring wildflowers.
4. Walk or Bike Across the Big Four Bridge
Feel the river breeze and watch boats pass underneath you on the Ohio River. Take in vibrant nighttime views as you walk or bike across the Big Four Bridge. On the Indiana side, Big Four Station Park has a playground and picnic area. The bridge takes you into the heart of downtown Jeffersonville, where you can visit dozens of unique shops and restaurants within a few blocks.
Bike or hike along the river on the 7-mile long Ohio River Greenway, which connects New Albany, Jeffersonville, and Clarksville. You'll see incredible views of the Louisville skyline. We recommend checking out the latest interactive art installation, the New Albany Flow Park, even if you don't have a skateboarder in the family. Its artistic themes harken back to the city's shipbuilding days.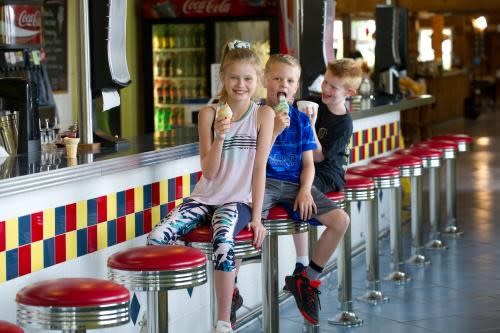 5. Back on the Farm
If you want to get out of the city and experience the farm life, scenic Starlight is home to Joe Huber's Family Farm & Restaurant. It offers activities for kids and a farmer's markets, where you can enjoy the fresh country air and fresh country fare.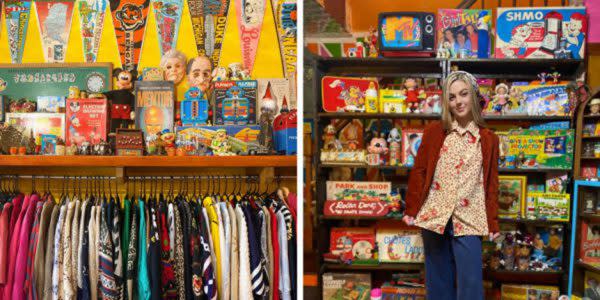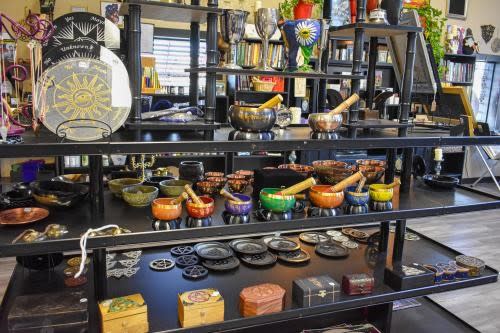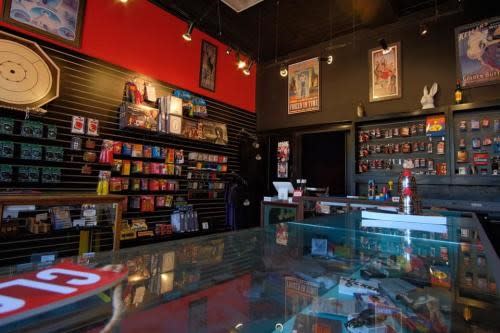 6. Stranger Things in SoIN
From a pop culture time capsule to magic tricks and supplies, Southern Indiana embraces its oddities. When we stay strange, we mean it in a good way! Step back in time at The Odd Shop, which has vintage toys, clothes, music merchandise, and more. For something magical, head over to J&B Magic Shop and Theater or Raven's Roost Boutique, they carry all supplies for the budding magician from instructional magic books to various magic tricks and supplies!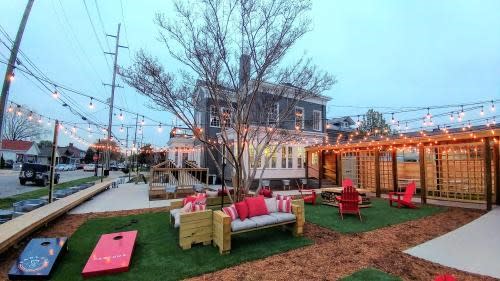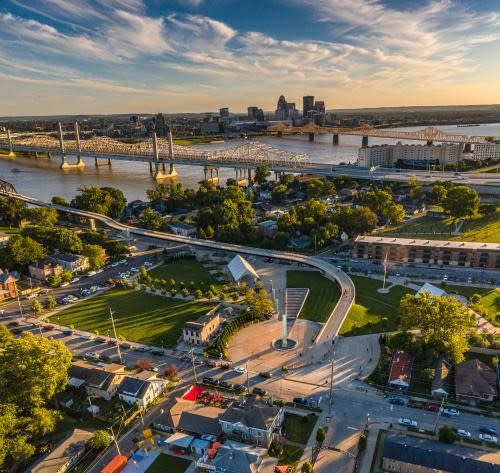 7. Al Fresco Dining
Spring is coming, which means warm evenings, friends, delicious food, cold drinks, and outdoor dining near! Enjoy a meal while you take in a beautiful view of historic downtowns, the Ohio River, wooded parks, or the Louisville skyline! Check out our blog for the best patios and picnic spots in SoIN!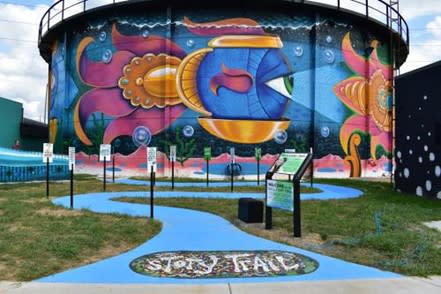 8. Soak Up the Sun and Public Art
Brighten your day and have an afternoon of fun in the NoCo Arts and Cultural District at the colorful and interactive play area. Here you can play a game of oversized chess or Twister, have lunch on a 20-foot picnic table, or simply enjoy the whimsical public art.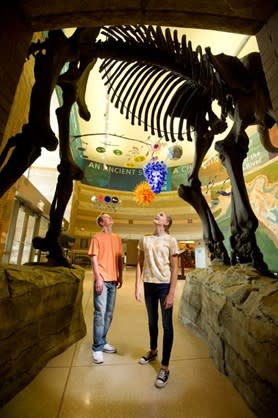 9. Have Fun and Learn
Disguise a learning experience with some fun. We won't tell the kids!
The museums in southern Indiana are can't-miss attractions. The Carnegie Center for Art and History Art has rotating and permanent exhibits including "Ordinary People, Extraordinary Courage: Men and Women of the Underground Railroad." For science, hunt for fossils and explore trails at The Falls of the Ohio State Park--even in rainy weather, the indoor exhibits at the Interpretive Center bring the 390-million-year history to life!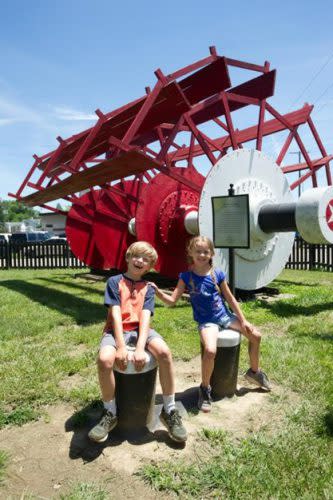 Let your imagination sail at one of the area's most underrated museums. The Howard Steamboat Museum is a gorgeous mansion on the Jeffersonville riverside that highlights the history of the shipbuilding industry of the 1800s.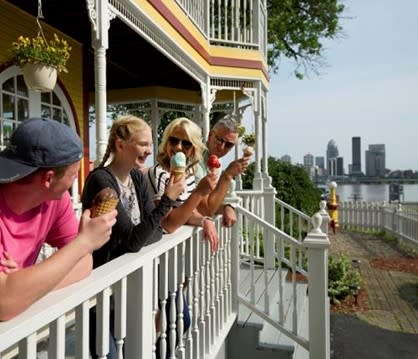 10. We all Scream for Ice Cream
And when all else fails always get ice cream! Looking for a sweet treat with a chill? SoIN's seasonal ice cream shops will reopen in March (some opened in February)! Take the family to Chillers, Zesto's, Polly's Freeze, Berry Twist, Pearl Street Treats, Widow's Walk Ice Creamery, and Uncommon Cups & Cones.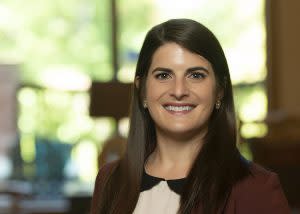 Written By: Katerina Guljas
As SoIN Tourism's visual content manager, Katerina Guljas shines a light on all the great things southern Indiana has to offer. A Southern Indiana resident since 2015, Katerina loves to sample her way through the local foodie scene and jam to live local music. You can often find her bicycling, backpacking, hiking, or occasionally knitting.