Visiting a state park in Indiana on June 4 or 5 will cost just pocket change -- literally.
That's because Indiana State Parks is celebrating its 100th birthday by "rolling back" gate admission to a 10-cents-per-person donation for each of those two days.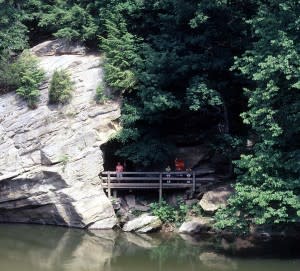 Turkey Run State Park
Ten cents per person is what park visitors paid in 1916. The special donation rate applies to all 24 parks and eight reservoir properties operated by Indiana State Parks on June 4-5.
Col. Richard Lieber, founder of Indiana State Parks, believed that the cost of operating state parks should be borne in part by users. Indiana's state parks have had entrance fees since the beginning.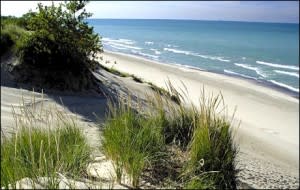 Indiana Dunes State Park
Today, about 70 percent of funding for operating costs comes from gate, camping and other fees, according to Dan Bortner, director of Indiana State Parks.
"We think that inviting our guests to make a donation at the 1916 rate is a great way to celebrate our centennial, and a way to encourage all Hoosiers to visit a state park and enjoy a day outdoors," he said.
Campsite at Ouabache State Park
Admission at most state park properties normally costs $7 per in-state vehicle and $9 per out-of-state vehicle.
Visitors who have an annual pass or a Golden Hoosier Passport can still use those for admission.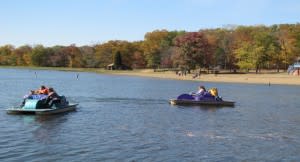 Lincoln State Park
Additional fees for activities inside the park, such as off-road bicycling, horseback riding and camping, still apply at 2016 prices. At Falls of the Ohio State Park, the discount applies to the parking fee, but admission to the interpretive center will remain at current prices.
Attendants will be collecting the donations at the entrance gates, so remember to bring your dimes and spare change. And while just 10 cents per-person will get you in, visitors also are encouraged to give a little more if they can.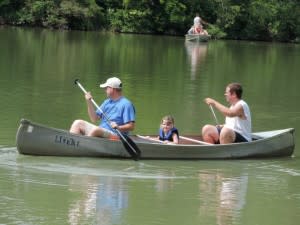 Whitewater Memorial State Park
Generally, all revenue collected at gates, campgrounds and pools, and for programs and passes goes to one account to support operations at all 32 properties. For this weekend only, all donations collected at entrance gates will remain with the park in which they were received, and will support local property programs and projects.
Turkey Run and McCormick's Creek were Indiana's first two Indiana state parks, established in 1916 as a gift to Hoosiers on the 100th anniversary of Indiana statehood. Cagles Mill Lake was the first reservoir property operated through the DNR, opening in 1953.