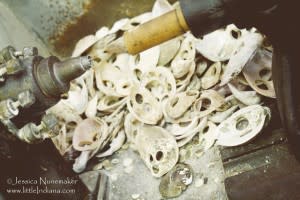 Stephensons General Store in Leavenworth, Indiana
We rolled through Leavenworth around lunchtime--and everyone was a bit cranky (me included). We needed food!
I saw the snazzy red building with a sign that read "Stephenson's General Store" and figured I could run inside and grab something for the kids to eat in the car.
Stephenson's General Store
This was years ago now, but I will never forget the way it felt to explore a general store for the first time! I had no idea that such places still existed. I am so thankful that they do!
Instead of grabbing something homemade for snacking on in the car, I went back outside and grabbed my family! I knew they would love to experience this one, too. That's really when I made a change in approaching how I handled little Indiana--and made sure to go in and explore everywhere.
For over one hundred years, this general store has served the local community. The amazing wood counters and cabinets are something you just don't see every day. I love that level of craftsmanship!
Groceries to Gifts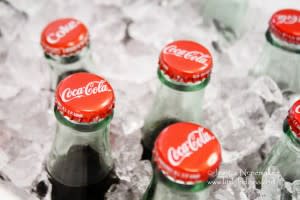 Stephensons General Store in Leavenworth, Indiana
Lucky for me, it still exists all over the small Indiana towns I travel.
But here at Stephenson's General Store, it's more than a pretty face. It's packed with neat things, from gifts to grocery items to candy to a deli!
My husband, Jeremy, saw this neat toy house and had to touch. It exploded! He had a look of "oh, no!" on his face but the owners laughed--it was a trick house! Of course, he had to set it up again so we could play a joke on our oldest son.
We didn't just play, though. We were there to eat! They've got a changing menu that includes sandwiches. I had to get the Greek salad. It was an unexpected find and really good!
My husband had a fish sandwich, one of our boys had mac 'n cheese and the other had a sandwich. Everyone was very satisfied but we couldn't wait until we could get done and go look some more!
Go There
It's more than a place to eat, drink, and shop! There's a slew of images from the '37 flood that almost wiped out the town as well as antique items of all kinds.
Shop as great grandma used to shop with a visit to lovely Leavenworth and Stephenson's General Store!
Stephenson's General Store 618 West State Road 62 Leavenworth, Indiana 47137 812.739.4242