Sugar Creek is a hidden gem in Montgomery County. Traveling through the countryside of Western Indiana, this trail has beauty for all seasons. 
The Sugar Creek Trail links Crawfordsville High School to the Big Four Rail corridor. It proceeds west to the R.R. Donnelley Trailhead Park and on to Sugar Creek. The trail preserves part of the railroad dating to 1853. Rails-to-Trails programs have been popular around the country, as they serve many recreational uses while preserving the railroads for future transportation.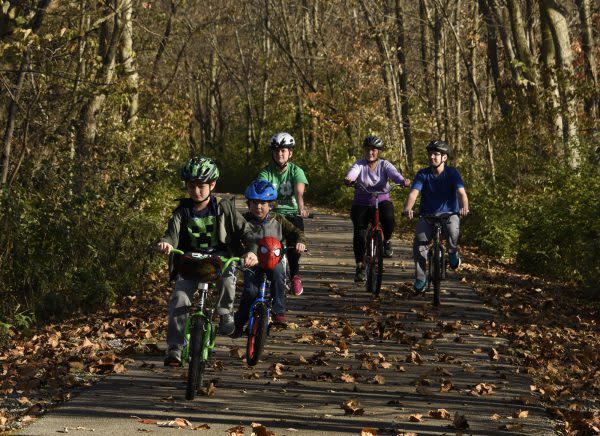 Sugar Creek: Rail-to-trail 
Walkthrough the tops of old-growth trees and along sloping ravines. The paved trail incorporates over 5 miles of the 1860's Big Four Rail corridor.
Enjoy a quiet moment on the bridge over the Creek. Launch a canoe or kayak at the Rock River Landing Trail Head. Bring a camera, binoculars for birdwatching, or a picnic lunch.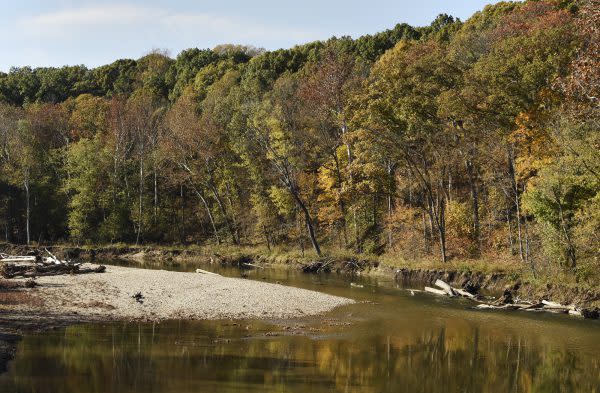 "The loveliest part of the trail," according to one delighted visitor, is between Sugar Creek Bridge and the trail end. This section is reminiscent of nearby Shades and Turkey Run State Parks, without the entrance fees.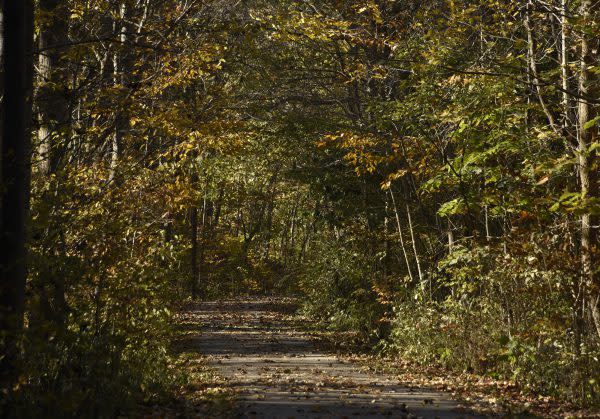 Parking areas, benches, a picnic shelter, and restrooms are located near the four trailhead areas. Dogs (on leashes) are popular visitors to the trail.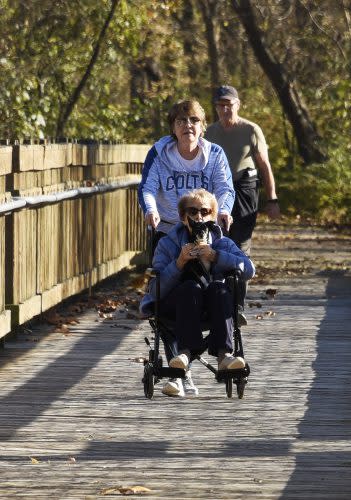 Montgomery County has interesting places to stay, play and dine. Take a hike and stay a while!