Your summer getaway begins in Fort Wayne - one of Indiana's best cities for summer fun!
With so many outstanding activities (from family fun festivals to the award-winning Fort Wayne Children's Zoo), choosing what to do will be the hardest part of planning your trip to Fort Wayne.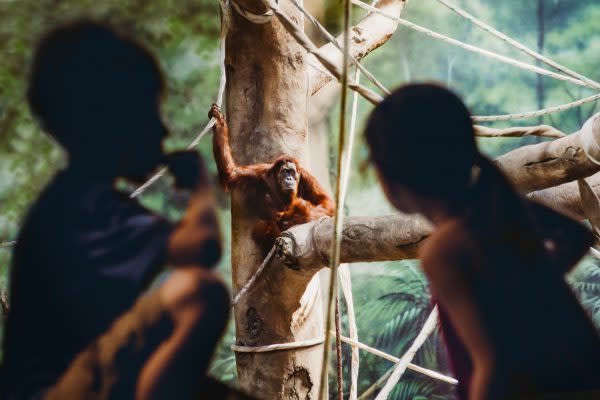 Start building your summer getaway with all of the best things to do and see in Fort Wayne!
Build Your Fort Wayne, Indiana Summer Getaway
1. Discover your wild side
Every visit to Fort Wayne begins at the Fort Wayne Children's Zoo- consistently named one of the top zoos in the nation!
You can enjoy a ride in every part of the zoo (from a sky ride to a long ride to a train excursion!) and experience great animal experiences (feed a giraffe, pet a stingray, stroll among kangaroos!). New this summer, visitors will love monkey island and the river otter exhibit that brings children up close and personal with these furry friends.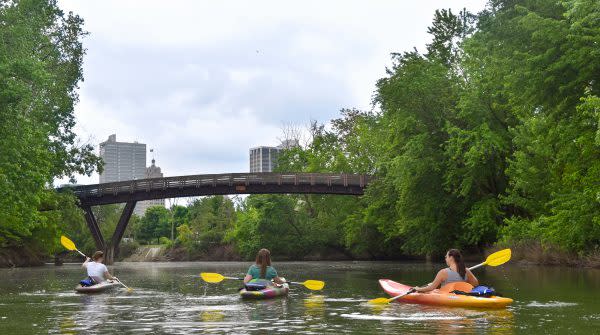 2. Get Outdoors
Discover the great outdoors along Fort Wayne's more than 100 miles of trails, kayak and canoe trails, or Fort Wayne's 86 parks. Or take your nature exploration indoors at the Botanical Conservatory's annual butterfly exhibit. Walk among these beauties (and maybe even let one land on your finger!) as butterflies invade the Botanical Conservatory.
3. Spark Your Imagination
Test your imagination (and the rules of gravity!) at a hands-on science center, Science Central. Science Central is home to Science on a Sphere - a three-dimensional globe that teaches earth and space systems in a whole new dimension! It's just one of the amazing exhibits at our hands-on science center. Wander through contemporary and historical art exhibits at the Fort Wayne Museum of Art, including their annual Summer of Glass display. Enjoy dozens of hands-on opportunities for your family to reconnect, laugh and learn together when you get away to Fort Wayne!
4. Art for Everyone
Fort Wayne is exploding with new art every day and is quickly becoming a hub for creative expression. Search downtown to find the 50 unique pieces of public art and more than a dozen amazing murals - be sure to take a picture with your favorite! Learn more.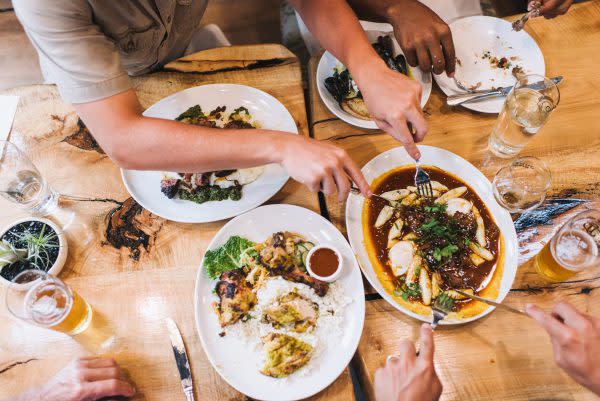 5. Fort Wayne is for Foodies
Fill your day with tasty treats from our food trucks and farmers' markets and the best dining in Fort Wayne. There's a reason they call us the City of Restaurants! From local favorites to your favorite national chain, we've got hundreds of great options that your family will love! Explore recommendations.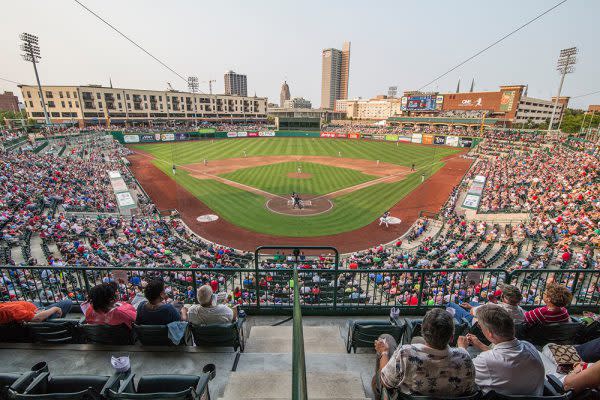 6. Baseball's Best Ballpark
TinCaps Baseball has been named the "#1 Fan Experience in Minor League Sports," and features an awesome downtown ballpark, great family fun, food, and tickets starting at $6!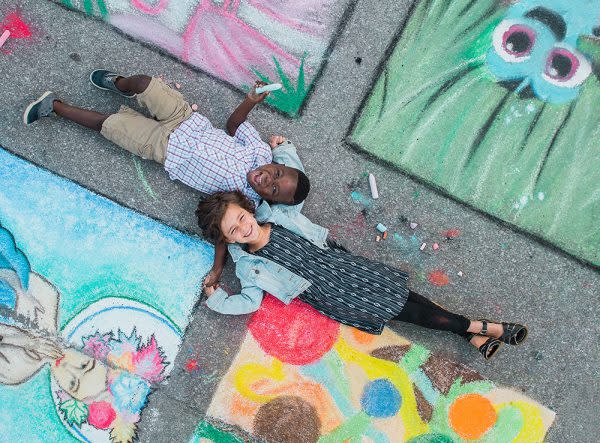 7. Festival Central
From June through October, spend a weekend during one of Fort Wayne's many festivals at Headwaters Park. From ethnic festivals and celebrations of the arts to food festivals and unique community celebrations, there is something for everyone... Find your favorite Festival.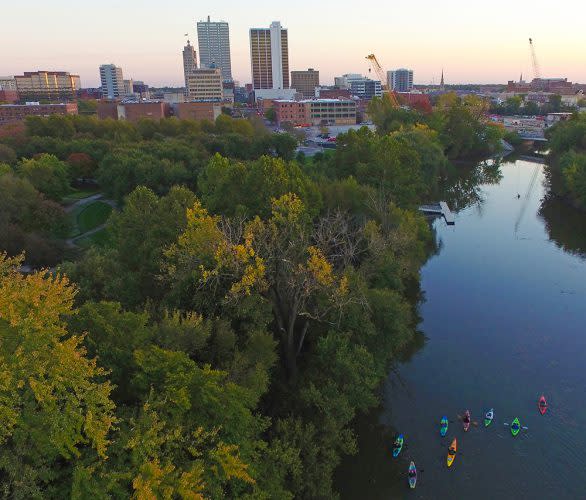 8. The perfect time to explore
In August, families will want to head downtown to see the Midwest's newest attraction: Promenade Park at Riverfront Fort Wayne. Promenade Park offers innovative experiences for your family - including a treetop canopy trail, a hands-on kids canal, restaurants, an accessible park, and more. Boat rentals also offer families the opportunity to get out on the water to explore this natural urban experience. Explore our rivers by canoe and kayak with these easy river itineraries.
9. Extend your Stay
While you're planning your summer getaway to Fort Wayne, add some extra time into your schedule and stay an evening to savor all that Fort Wayne has to offer!
There are quite a number of hotels in the Fort Wayne area where visitors can stay. Many hotels in Fort Wayne offer low rates, great family amenities, and ideal locations. Discover some of Fort Wayne's great hotels and special hotel packages available!